March Madness Final Four: What do the Villanova Wildcats need to do to win the NCAA Tournament?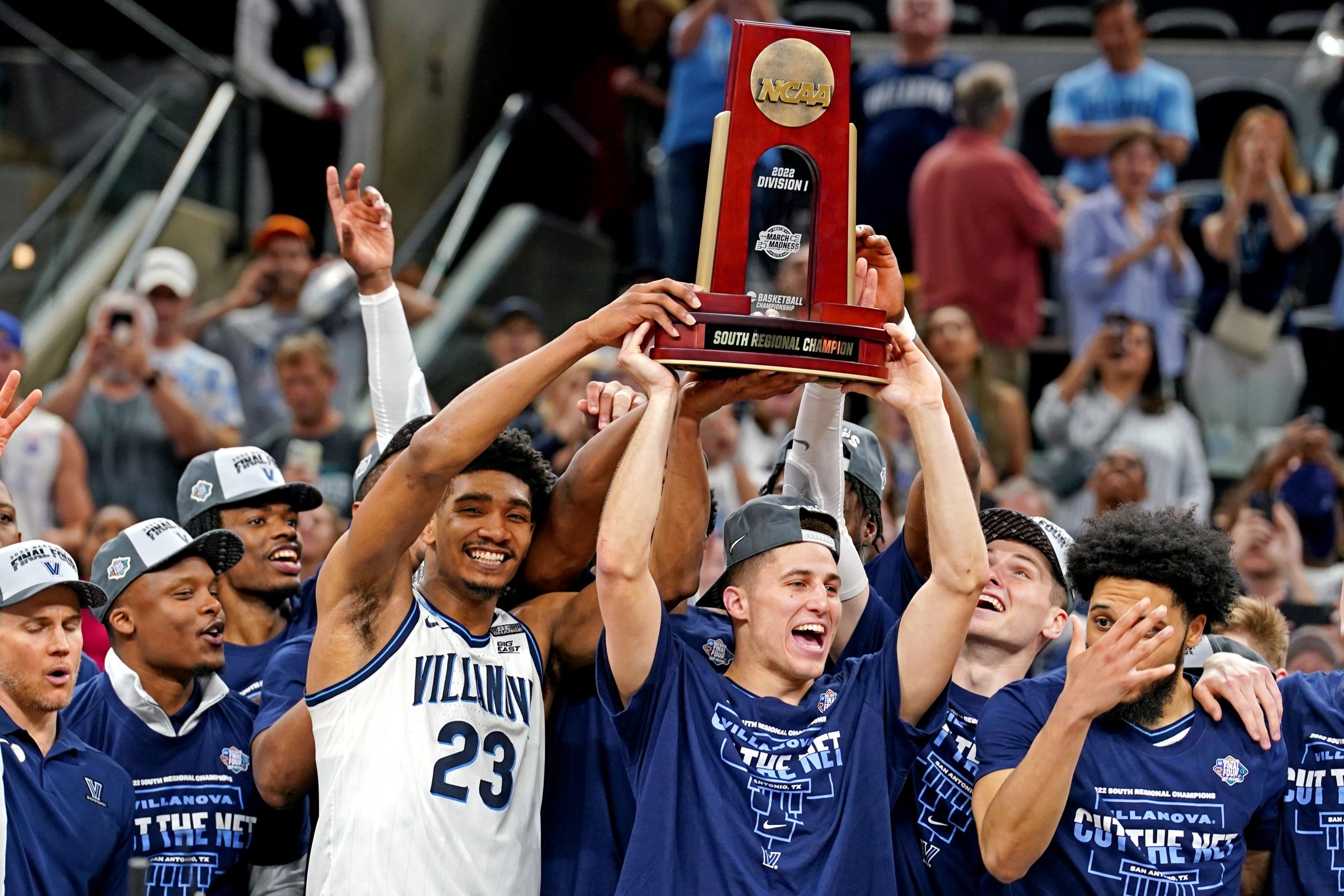 Villanova Wildcats stats breakdown
Adjusted Offensive Efficiency Rank: 9th
Points per game: 71.9
Adjusted Defensive Efficiency rank: 18th
Opposing points per game: 62.2
Villanova Wildcats strengths during March Madness
Despite being a top 10 offense this season according to KenPom, it's Villanova's defense that has carried them to the Final Four. The Wildcats have allowed 1.0 points per possession or higher in just one of their four tournament games, when they allowed 1.03 to Ohio State in the second round. What's most impressive about their defense is their pick-and-roll coverage, as the versatility of their players allows them to switch on ball-screens. This prevents their opponents from getting mismatches and usually forces tough shots late in the shot clock.
Another big strength is their free-throw shooting. It's well-documented that Villanova is on pace to break the record for team free-throw shooting in a season and the tournament has been no exception. Villanova has made 53 of their 59 free-throw attempts, which is 89.8 percent. This is very impressive on its own, but even more of a factor considering that their four opponents have shot just 63.6 percent from the line. Villanova obviously can't control what their opponent shoots, but in low-possession games in which the margin between winning and losing is so small, free-throw shooting makes a massive difference.
Check out our March Madness hub for NCAA Tournament picks, best bets and parlays!
Villanova Wildcats weaknesses during March Madness
It's hard to say that there are any glaring weaknesses for Villanova, as they have won each of their four games by at least two possessions, but if there has been one it has been their defensive rebounding. Excluding the first-round game against Delaware, Villanova has surrendered at least 14 offensive rebounds in each of the other three games. As mentioned above, the Wildcats' defense has been strong enough to overcome this, but they are playing with fire by giving up this many second-chance opportunities. Per KenPom, Kansas ranks 37th in offensive rebounding rate so Villanova will need to clean that up.
Be sure to check out our full game preview for Villanova Wildcats vs Kansas Jayhawks
What does Villanova need to do to win the NCAA Tournament?
The injury to Justin Moore is obviously worth mentioning when examining Villanova's chances to win the tournament. Moore is the team's second-leading scorer and grades as their best defender among those playing heavy minutes, per Synergy. His loss severely reduces their chances of winning it all, which is evidenced in the point spread in their game against Kansas. KenPom has Kansas as a one-point favorite, but FanDuel currently has the line at Kansas -4.5.
However, Villanova should not be completely written off just yet. If the Wildcats are going to cut down the nets, it will likely be due to their excellent transition defense. Per Synergy, Villanova ranks in the 94th percentile in transition defense. This will give them a chance against Kansas, as well as Duke or North Carolina if Villanova would pull off the upset against the Jayhawks. According to Synergy data, Kansas, Duke, and North Carolina all rank inside the top 50 in the country in points per possession in transition offense. If Villanova can force them to run their offense in the half-court instead, they'll at least have a chance to pull off an upset or two.
Read our breakdown of the March Madness futures situation as the NCAA Tournament reaches the Final Four
Pickswise is the home of March Madness Predictions. Check out all of our March Madness Picks, including daily March Madness Parlays throughout the NCAA Tournament.