March Madness First Round: Best Underdog Picks for Day One of the NCAA Men's Basketball Tournament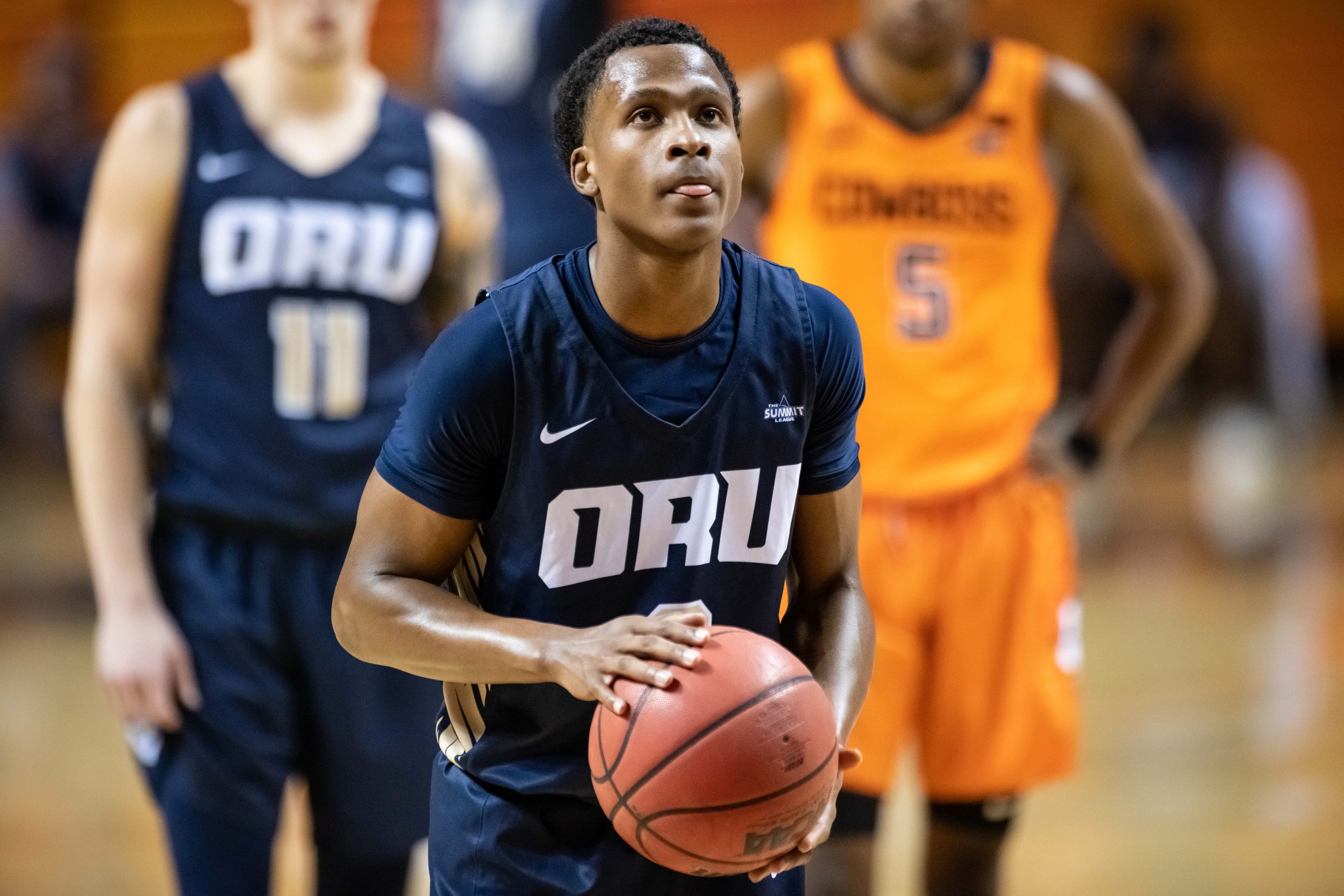 It's a virtual certainty that there will be a few upsets on the very first day of the NCAA Tournament, perhaps it comes from one of the three teams discussed in this article. These teams are all underdogs in their opening game, so read below and decide if any are worthy of a bet, and maybe even a little sprinkle on the money line.
It's worth noting that some of these picks contradict what has been selected in our full game previews. Those previews were written by other college basketball handicappers, and this is simply my opinion of three underdogs that can cause an upset. With that said, it's still worth checking out our picks for every single NCAA Tournament game on the side and total, and to also head over to our March Madness hub to make sure you're as informed as possible before placing any bets.
Syracuse Orange
Stop me if you've heard this before: Syracuse wins their first-round game as a double-digit seed. In two of the four prior NCAA Tournaments, Syracuse not only won their opening game as a double-digit seed, but went on to make the Final Four in 2016 and Elite Eight in 2018. In 2019, they lost as the nine seed, but the precedence is clearly there for Jim Boeheim's group. This year is no exception, as the Orange will face the six seed, San Diego State, in the opening round. San Diego State is favored by three points, but the Orange are capable of winning this game.
Even the guy at your work that watched zero college basketball games until now knows that Syracuse plays their 2-3 zone. San Diego State is a good zone offense, but the zones they have faced so far this year are nowhere near as good as Syracuse's. On the other end, Syracuse pretty much lives and dies by the three. They're going to get plenty of looks against San Diego State, who allows the 11th-highest three-point attempt rate in college basketball. Perhaps Buddy Boeheim and company will continue their hot shooting from the ACC Tournament and beat the Aztecs.
Be sure to check out our full game preview for Syracuse Orange vs. San Diego State Aztecs.
WE'RE INDY BOUND‼️

#️⃣1️⃣1️⃣ seed in Midwest
🆚 San Diego State
📅 Friday#MarchMadness pic.twitter.com/TzR7P0nRTe

— Syracuse Basketball (@Cuse_MBB) March 14, 2021
Oral Roberts Golden Eagles
Oral Roberts is likely not going to win their opening game against Ohio State, but they have some big advantages on the offensive end that warrants consideration in taking them against the spread. The Golden Eagles have a dynamic duo in Max Abmas and Kevin Obanor, both of whom will likely be playing professionally somewhere. These two are lethal in pick and roll settings, ranking ninth in the country in points per possession on pick and rolls. Since they are so good at it, they run it at the 24th-highest rate in the entire country. This should cause some concern for Ohio State, as the Buckeyes rank in just the 17th percentile in defending pick and rolls.
Oral Roberts will also not be intimated in battling Ohio State, as the Golden Eagles played the fourth-toughest non-conference schedule in the country. This included games against Missouri, Wichita State, Oklahoma State, Oklahoma, and Arkansas, all teams that made the NCAA Tournament. They were competitive in almost all of those games, so there's no reason to think they can't compete here. Their 285th-ranked defense will likely cost them chance of an outright win, but they should be strongly considered as a bet against the spread.
Be sure to check out our full game preview for Oral Roberts Golden Eagles vs. Ohio State Buckeyes.
Colgate Raiders
Colgate is a difficult team to rate this year, as the Raiders have only played six different teams this season. The Patriot League did not play a non-conference schedule, so we've only seen Colgate play teams of roughly the same caliber. That being said, Colgate is still a dangerous team.
In the 2019 NCAA Tournament, Colgate was neck-and-neck with Tennessee in the first round, before eventually falling short. Their best player, Jordan Burns, is back from that team so we could see another feisty effort from them here. Colgate is particularly dangerous from the three-point line, where they are currently the third-best three-point shooting team in the country. That obviously gives them a great chance to remain competitive, if not win the game outright. They also don't turn the ball over, ranking fifth nationally in offensive turnover rate.
Mediocre competition or not, Colgate has an excellent offense that is capable of keeping up with Arkansas. This will be a very high possession game, so if Colgate is the hotter-shooting team on Friday, we could see the Raiders advance.
Be sure to check out our full game preview for Colgate Raiders vs. Arkansas Razorbacks.
Make sure you also check out our top three most vulnerable favorites for day one of March Madness!
Want even more March Madness Picks? Be sure to check our March Madness Predictions each day, along with our best March Madness Parlays.