March Madness Friday first round 16-team millionaire parlay (+30591 odds!): Believe in Sister Jean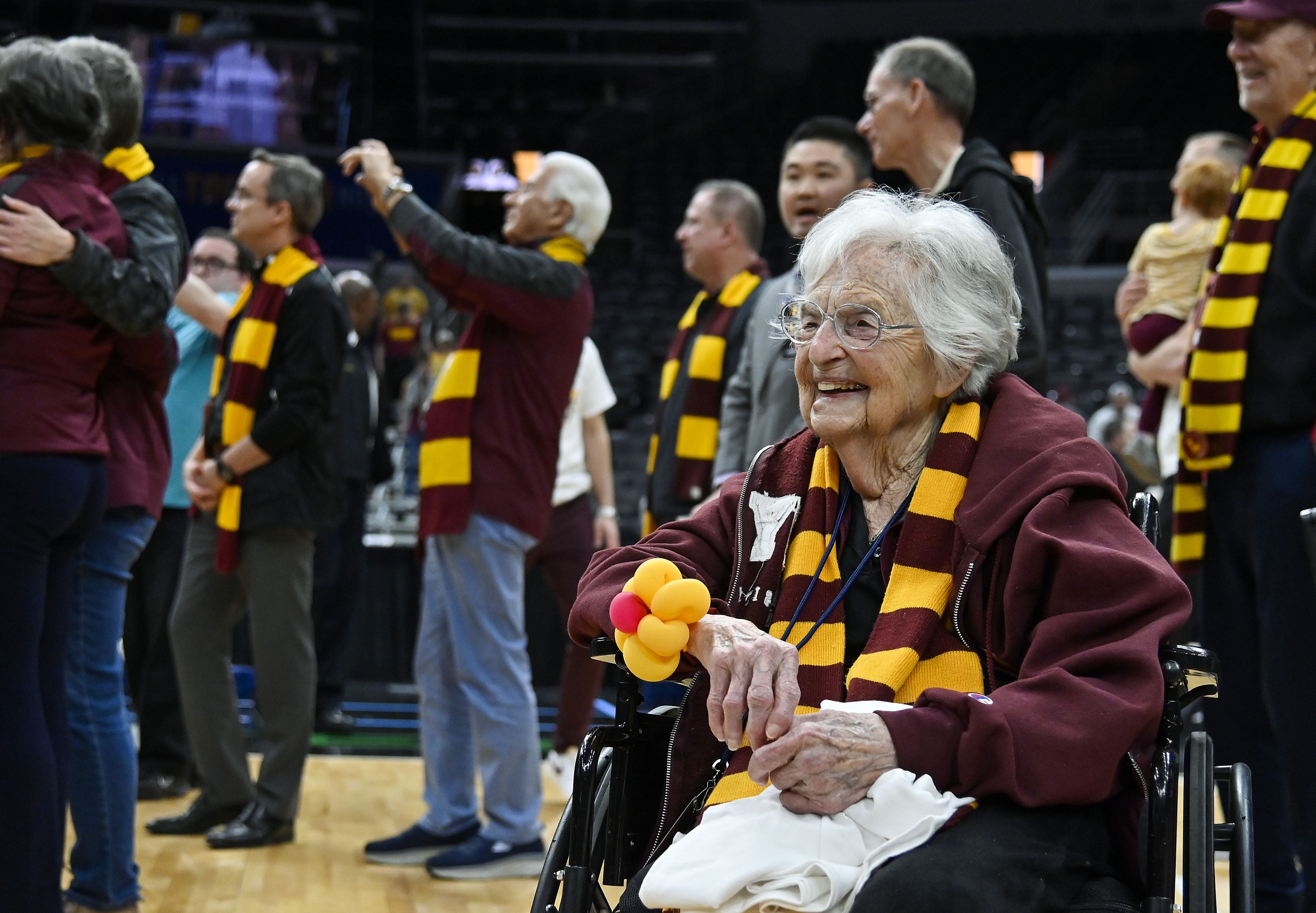 March Madness is upon us! This year's NCAA Tournament offers plenty of intrigue, and how could it not? It will be the first "normal" tournament since 2019 following the 2020 cancellation and the 2021 bubble.
Make sure to keep an eye on our March Madness hub to keep up with all of the latest news, picks, and best bets. For now, we are going for the jackpot. And why not? Thursday and Friday are arguably the two best sporting days of the year. Here is our second millionaire parlay of the Big Dance, this one for Friday's conclusion of the first round. Yes, all 16 games are involved…
Make sure you check out our picks for EVERY NCAA Tournament matchup!
Loyola Chicago (-110) over Ohio State
Believe in the power of Sister Jean. The Ramblers can make another run.
Auburn (-2000) over Jacksonville State
A team that was ranked #1 at one point this season isn't losing to Jacksonville State.
Texas Tech (-1600) over Montana State
Texas Tech's defense is too good even for most Power 5 programs. It will be way too good for Montana State.
Purdue (-1750) over Yale
Upsets happen in March – they just don't happen in Purdue versus Yale.
Villanova (-1750) over Delaware
The Blue Hens will lay an egg.
Miami (+115) over USC
With Evan Mobley now in the pros, this isn't the same USC squad that made the Elite Eight last year.
Notre Dame (+155) over Alabama
Notre Dame is already battle-tested after winning its First Four game in double-overtime.
Illinois (-350) over Chattanooga
The Mocs produced one of the most dramatic moments of conference championship week. Nothing will take that away from them – not even a big loss to Illinois.
Texas (-115) over Virginia Tech
Virginia Tech had its run – and its fun. The ACC Tournament title was nice, but the NCAA Tournament is where things end right away for the Hokies.
Duke (-2500) over Cal State Fullerton
Head coach Mike Krzyzewski's final game may be this weekend. It just won't be against Cal State Fullerton.
LSU (-190) over Iowa State
Will Wade is gone. His team won't be until at least the second round.
Arizona (-5000) over Wright State
Arizona can win it all. It definitely can't be the second-ever #1 seed to lose.
Houston (-400) over UAB
I trust this Houston program after it made the Final Four last spring.
Davidson (-105) over Michigan State
As long as some outside shots fall, Davidson's motion offense will be too much for a subpar Michigan State squad.
Wisconsin (-350) over Colgate
If you brush up on your Patriot League knowledge, you will realize that Colgate can't compete with Wisconsin.
TCU (-105) over Seton Hall
Are you feeling Froggy? I am!
A 16-team parlay pays out +30591!
Pickswise is the home of free College Basketball Picks and College Basketball Predictions. With top College Basketball picks available daily, including our College Basketball Best Bets.