MLB ALCS Game 4 same game parlay (+1048 odds): Houston Astros vs Boston Red Sox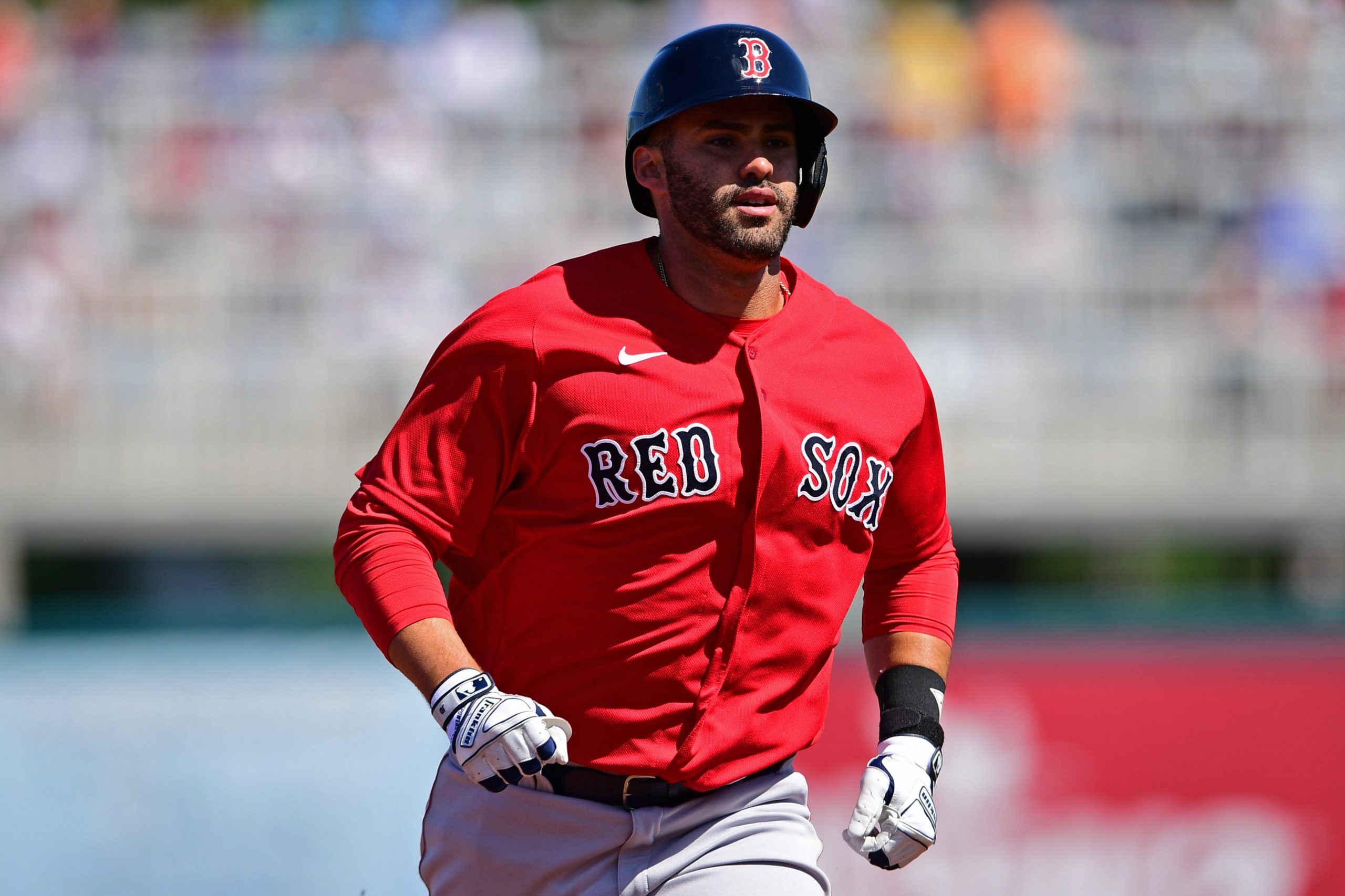 The ALCS between the Boston Red Sox and Houston Astros legit looks like a beer league softball league at this point. We're getting double digit run games everyday and honestly, I'm here for it. It doesn't look like much will change tonight either giving  the pitching matchup. With Nick Pivetta starting for the Red Sox and and Zack Greinke getting the ball for the Astros, you have to think the scoreboard will get lit up. As a result, we just have to find the best way to go about betting the fireworks show for our same game parlay.
Before you read on, why not follow me on Twitter real quick? It makes sense. I don't always have time to post articles on Pickswise, but that doesn't mean you should miss them. I would actually hate it if you did.
JD Martinez to record 2+ RBI (+410)
Rafael Devers to record an RBI (+135)
JD Martinez to record 2+ RBI (+410)
JD Martinez is absolutely on fire right now and I doubt Greinke can put him out. He's got 6 RBI in his last 2 games and I don't think he's done yet. I know batter vs pitcher numbers don't really matter but if you think they do then take comfort knowing that Martinez has taken Greinke deep twice in his career including an absolute bomb to center field earlier this season. Greinke is a shell of himself at this point as he posted the highest FIP of his career (4.71) this year. He's given up 3 dingers in a game 3 different times this season which is insane. I doubt he makes it long enough to do that tonight but still. Martinez could do a lot of damage in Greinke's first time through the lineup.
For more on this one, check out our full game preview for Houston Astros vs Boston Red Sox
Rafael Devers to record an RBI (+135)
Think about what Devers needs to do to get this. Literally just a hit. In his last six games he's had an RBI in 5 of them. He is an RBI machine at this point and batting behind Kike Hernandez seems like a good place to be if he wants more. Hernandez has put on an absolute laser show in these playoffs with at least 2 hits in 5 of his last 6 playoff games. In the game where he didn't get 2 hits, he got one. All we need to happen is for Devers to have someone on base in front of him (obviously). Devers has a 7-game hit streak going so if someone is on, there's a good chance they're coming home if Devers has something to say about it. This bet isn't crazy.
Pickswise is the home of free MLB picks and predictions. Make sure to also check out our MLB parlays and MLB prop bets tabs for more expert picks.