MLB ALCS Game 5 same game parlay (+4056 odds): Houston Astros vs Boston Red Sox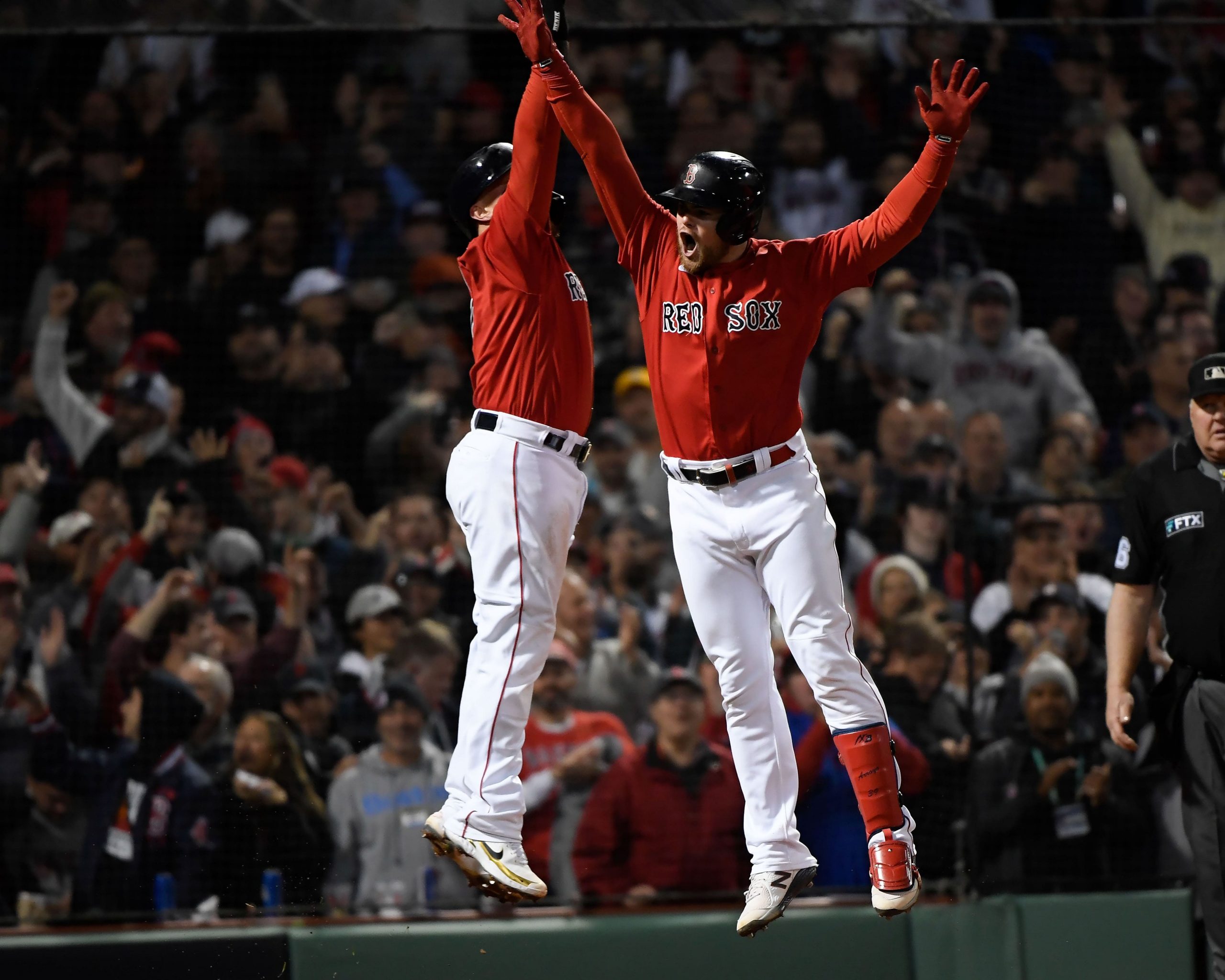 I need to apologize for the lateness of this post. That's my bad people. It's unacceptable but I almost blame the people in charge in Massachusetts. If we had legal sports betting, I wouldn't be driving to New Hampshire because DraftKings put out an under 0.5 3s at +180 on a guy who has never attempted a 3-pointer in the NBA or college (read about that here). It's only a 15-20 minute trip, but it cuts into work time. It's sad ,really. Still, I'm not a big excuse guy so I won't even mention it.
Here's today's Astros vs Red Sox same game parlay.
Before you read on, why not follow me on Twitter real quick? It makes sense. I don't always have time to post articles on Pickswise, but that doesn't mean you should miss them. I would actually hate it if you did.
JD Martinez to record 2+ RBI (+550)
Christian Vazquez to record 2+ RBI (+600)
JD Martinez to record 2+ RBI (+550)
People are going to say this is crazy but is it? Seriously. This is a bounce-back spot for JD. He whiffed 3 times yesterday so nobody feels worse about it than he does. Still, the guy is swinging a hot bat as he has a 2-RBI game in each of his last 2 games. The guys in front of him are hitting, so there's that too. I have very little faith in Framber Valdez today, as he has given up at least 3 runs in each of his last 3 starts. By the time JD comes up in the order should be about the time where Valdez is on thin ice. Martinez could be the Red Sox player to take him out of the game.
Check out our full game preview for Houston Astros vs Boston Red Sox
Christian Vazquez to record 2+ RBI (+600)
Like female roommates, these 2 Red Sox seem to be synched up. In 2 of the last 3 games that Vazquez has recorded an RBI, Martinez knocked in at least 2 as well. Even better, in all 3 of those games Vazquez knocked in 2 himself. He's not a 1-RBI kind of guy, people. He has also hit Valdez in the past and has a 2-hit game in this series. Is this a long-shot? Of course it is, but it's not that crazy to think both of these guys could finish with 2+ RBI today. If they do, we will win 4+ bets while only risking a tenth of one. That's worth it for me.
Pickswise is the home of free MLB picks and predictions. Make sure to also check out our MLB parlays and MLB prop bets tabs for more expert picks.