MLB ALCS Game 6 same game parlay (+923 odds): Boston Red Sox vs Houston Astros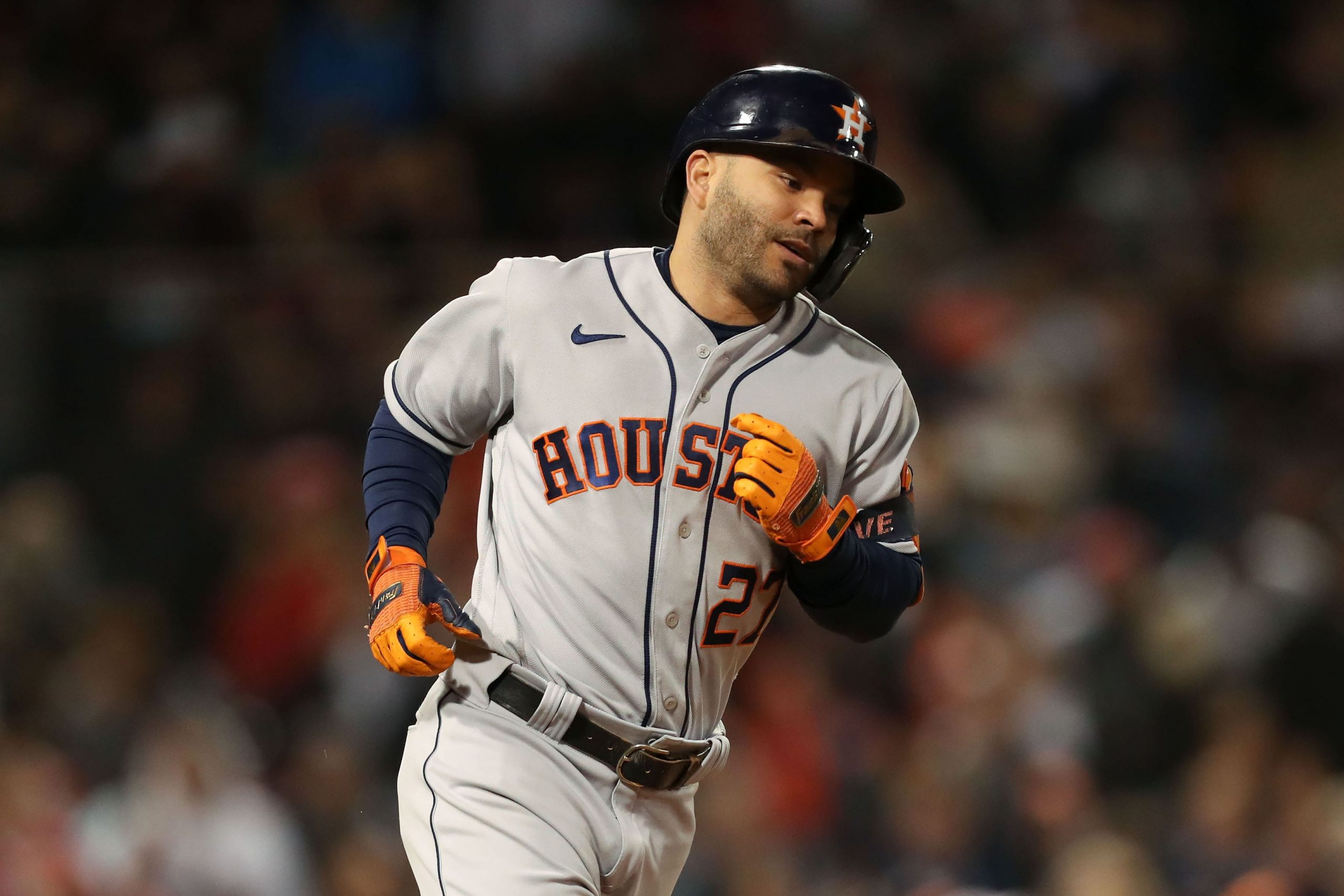 You're out of your mind if you think you shouldn't have a same game parlay for tonight. Like pure, 100%, grade-A, prime crazy. You need to go to your bathroom mirror and take a long look. Maybe even have a talk. Say something like, "self, what the hell is wrong with you? You used to be fun and now you don't even have a same game parlay for Game 6 of the ALCS between the Boston Red Sox and Houston Astros?" Just take 2 offensive players and tie them together. How hard is that?
Before you read on, why not follow me on Twitter real quick? It makes sense. I don't always have time to post articles on Pickswise, but that doesn't mean you should miss them. I would actually hate it if you did.
Jose Altuve to record 2+ hits (+150)
Yordan Alvarez to record 2+ RBIs (+380)
Jose Altuve to record 2+ hits (+150)
As a Red Sox guy, I can't stand this dude. He's always ruining everything for us since 2017 when he hit multiple dingers off Chris Sale. He hasn't really done much damage for the Astros this series but I know it's coming. I know this guy. This is how Altuve works. He just waits until you least expect it. He did it to the Chicago White Sox last series when he only got 2 hits in the first 3 games. Then in the closeout game he got 3 hits and scored 4 runs. Ruined everything for those White Sox. Now he has 3 hits in 5 games so far in this series and as much as I hope this doesn't happen, I know it will. Altuve is going to go off tonight and there's nothing anyone can do about it.
Check out our full game preview for Boston Red Sox vs Houston Astros
Yordan Alvarez to record 2+ RBIs (+380)
Betting RBIs is pretty crazy but that's why they give us these +380 type odds. I think the best way to do it would be to get someone batting very close to Jose Altuve since we think he's going to ruin everything for the Red Sox tonight. Someone that is tearing the cover off of baseballs this series. Maybe a guy who has a hit in every single game of this series so far. A guy like Jordan Alvarez. Alvarez has gone 1-1-1-2-3 in the ALCS in terms of hits and he finally parked 1 in the seats Wednesday night. He only needs 2 RBI tonight at +380. I think he gets at least a couple more hits but more importantly, I bet he has guys on base when he gets those hits. Feels right.
Don't forget to find out our best player prop bet for Red Sox vs Astros!
Pickswise is the home of free MLB picks and predictions. Make sure to also check out our MLB parlays and MLB prop bets tabs for more expert picks.