MLB ALCS Game 3 same game parlay (+1242 odds): Houston Astros vs Boston Red Sox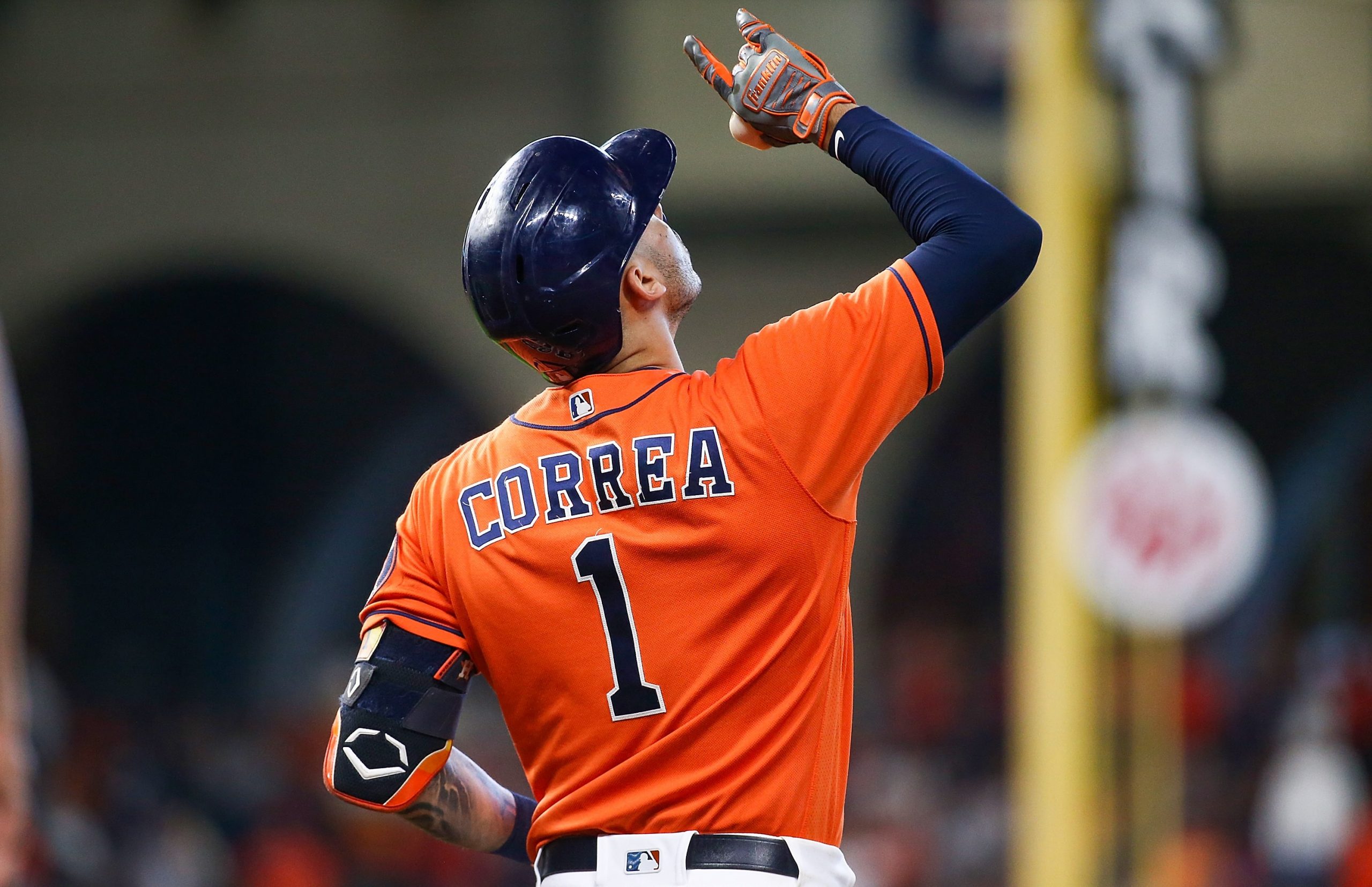 We're at the point of the season where we need to make the most of every game. We should be doing that anyway but now it's more important than ever. We've got the Houston Astros and Boston Red Sox getting it on at Fenway Park at 8:08pm ET on Fox Sports 1. It just screams same game parlay. Like always, we can take 2 juiced up lines, bet them straight for .25 unit and then parlay them for .1 unit. We'll be entertained all night and it won't even cost us a full unit if things go sideways. I like to call that living the dream.
Before you read on, why not follow me on Twitter real quick? It makes sense. I don't always have time to post articles on Pickswise, but that doesn't mean you should miss them. I would actually hate it if you did.
Yulieski Gurriel to record 2+ RBI (+600)
Carlos Correa to record an RBI (+130)
Yulieski Gurriel to record 2+ RBI (+600)
I don't think this should be +600. It just shouldn't. Gurriel took Rodriguez yard in the regular season and it was an oppo boppo. He seems like a Fenway bat if you ask me and if the Astros are smart they will bat him higher than 7th tonight. It seems like every guy in the Astros lineup has had success against Rodriguez in the past. I know batter vs pitcher numbers mean nothing but it is what it is. Rodriguez only pitched against Houston twice int he regular season and got shelled both times. Gurriel only played in 1 of those games and knocked in 2 runs. Gurriel has a hit in 4 of his last 5 games so let's just hope he's got runners on when he gets his hits tonight. I like his chances at +600.
For more on this one, check out our full game preview for Houston Astros vs Boston Red Sox
Carlos Correa to record an RBI (+130)
Why not take 2 Astros to knock in runs tonight. We don't even need Correa to get 2. Just 1 will be fine. He's hit Rodriguez all over the place in 10 career at bats against him so there is that even though batter vs pitcher numbers don't matter. What I think matters most is recent form and Correa is in the zone. He's recorded hits in 8 of his last 9 games he's recored multiple hits in 4 of those 8 games. Correa has recorded RBIs in 3 of his last 5 contests and it wouldn't be surprising to see him knock in at least 1 tonight. This isn't a crazy bet.
Pickswise is the home of free MLB picks and predictions. Make sure to also check out our MLB parlays and MLB prop bets tabs for more expert picks.