MLB ALDS same game parlay (+1073 odds): Boston Red Sox vs Tampa Bay Rays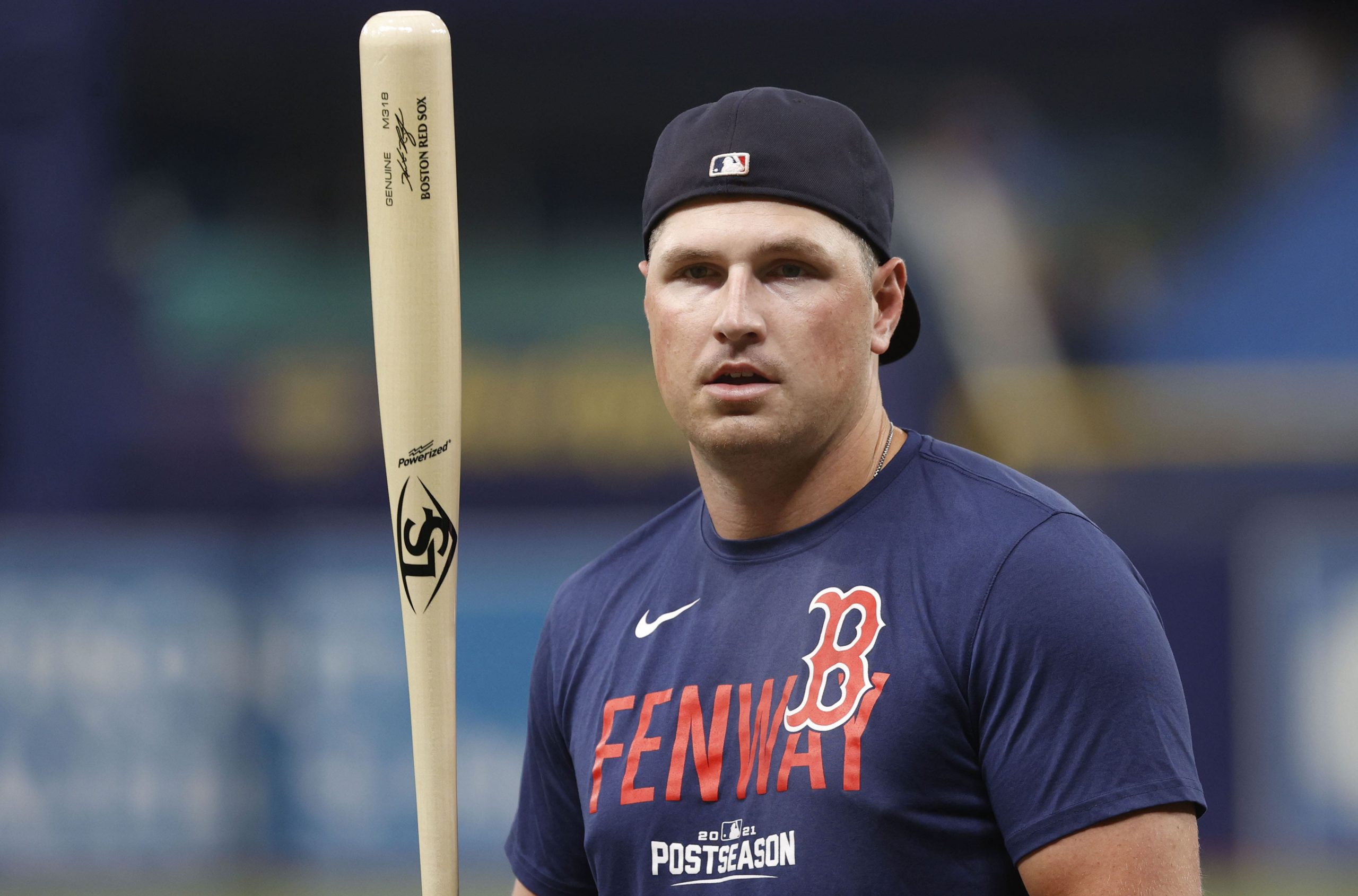 When the Boston Red Sox take on the Tampa Bay Rays on Fox Sports 1 at 8:07pm ET tonight, we're going to need action. Sure sides and totals are fun and they have their place but we need to turn up a little. Even a single player prop won't do the trick. We need more. What I had in mind was a same game parlay from FanDuel. We don't need a lot of legs either. Just 2 if you think about it. One from the Red Sox and 1 from the Rays. Here's what I have in mind.
Before you read on, why not follow me on Twitter real quick? It makes sense. I don't always have time to post articles on Pickswise, but that doesn't mean you should miss them. I would actually hate it if you did.
Hunter Renfroe to record 2+ RBIs (+750)
Randy Arozarena to record a hit (-230)
Hunter Renfroe to record 2+ RBIs (+750)
This one is +750 so you would think it would be crazy right? I would but honestly, it's not that ridiculous. First of all, 2 RBIs in a game isn't that many. It's 2. That's it. Hunter Renfroe knocked in 96 runs this season. We're not asking for that, we just want 2. Tonight. Going through his game logs, there are a lot of patches of 0s in the RBI column but in games against the Rays, not so much. In fact, the last time the Red Sox played the Rays, Renfroe had 2 2-RBI games in the 3 game series. In 18 games against the Rays this season, he had 18 RBIs. I know batter versus pitcher stats don't matter but if we pretended they do for a second we would probably like the fact that he's got 2 RBIs in 8 career at-bats against Shane McClanahan. This bet should not be +750.
For more on this one, check out our full game preview for Boston Red Sox vs Tampa Bay Rays
Randy Arozarena to record a hit (-230)
When you have a +750 bet, it's smart to find another 1 to tie it to and call it a day. Look no further than the Rays' Randy Arozarena. He's swinging a hot bat at the moment as he has hits in 7 of his last 9 games. That's big. Gotta be seeing the ball well to hit it and he's doing that. Going back to the games he's played against the Red Sox, Arozarena has 17 hits in 15 games. If you are familiar with math, that's more than a hit per game which is good for a bet like this. On top of that, against Eduardo Rodriguez he's got 4 hits in just 11 at-bats. It feels like this is a spot where we can trust Randy to get a hit and cash this parlay. I'm in.
Pickswise is the home of free MLB picks and predictions. Make sure to also check out our MLB parlays and MLB prop bets tabs for more expert picks.