MLB Monday same game parlay (+857 odds): Texas Rangers vs New York Yankees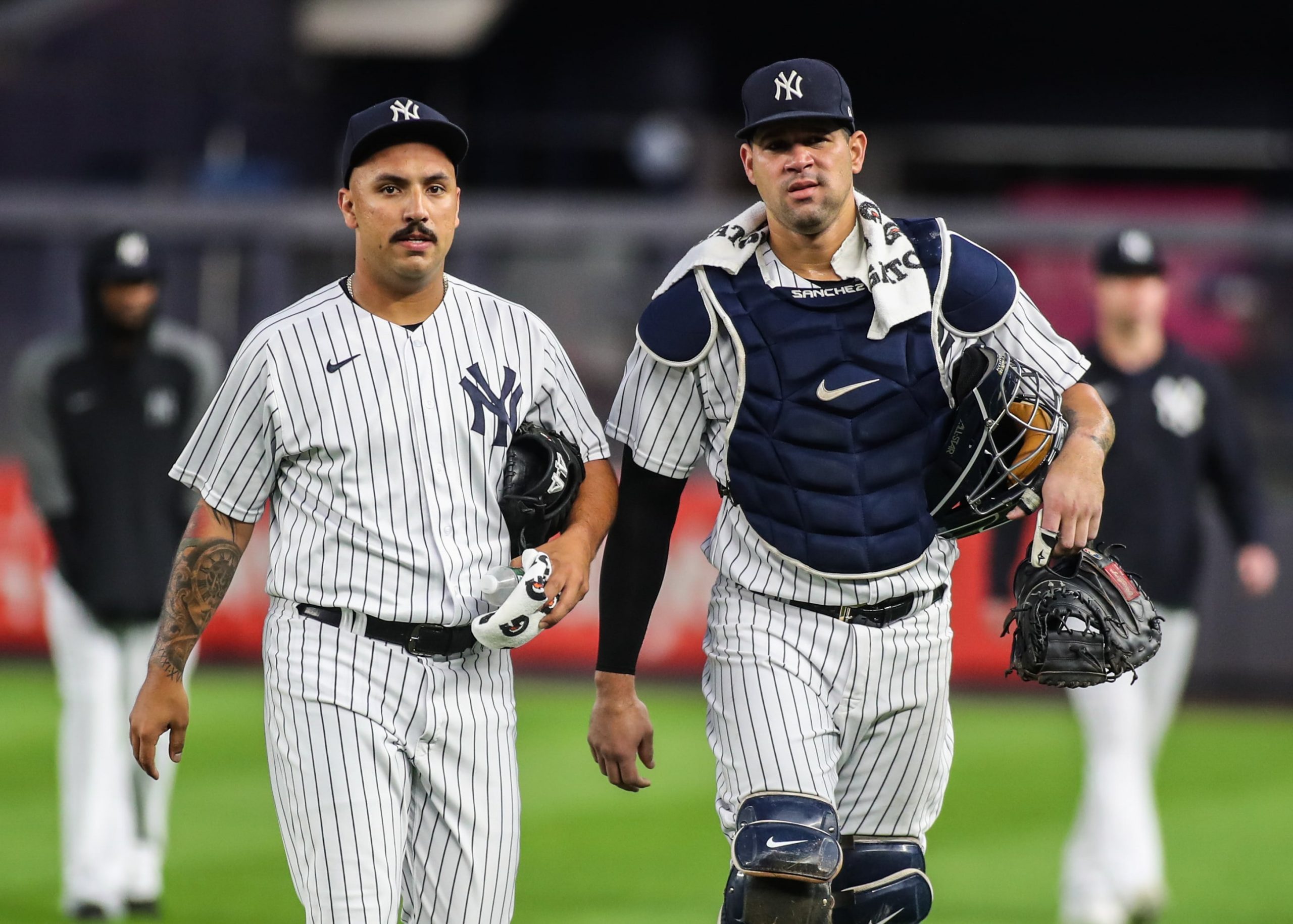 There are rules I like to follow in life and one of them is pretty simple. Always have a same game parlay going on at the same time as the Monday Night Football game. It just makes the night better. In order to make it even better, it's wise to pick a game that's televised. Now you have something to watch during commercials. Don't worry, I've already found such a game and it's the Texas Rangers and New York Yankees at 7:05pm ET on MLB Network. Now we just find an angle.
Before you read on, why not follow me on Twitter real quick? It makes sense. I don't always have time to post articles on Pickswise, but that doesn't mean you should miss them. I would actually hate it if you did.
New York Yankees -3.5 (+160) *alt line
AJ Alexy 6+ strikeouts (+230)
New York Yankees -3.5 (+160) *alt line
This will be quick. Back in the day, if you got beaten up by someone your size or bigger, the smartest thing you could do is to find someone smaller than you and beat the snot out of them. It didn't solve anything but it made people feel better (not necessarily the last smaller guy who got beaten up). I'm not saying it was right, just that it happened from time to time. We may see it happen again tonight. The Yankees just got smoked 11-3 and then 11-1 by the Cleveland Indians over the weekend. Given the point in the season, they have to be ready to come out tonight and their opponent is the smallest guys they'll see in terms of record. AJ Alexy is starting for the Rangers and the Rangers just lost the last game he pitched 15-1. This could be beatdown city.
For more on this one, check out our full game preview for Texas Rangers vs New York Yankees.
AJ Alexy 6+ strikeouts (+230)
I know I think this kid will get shelled tonight and he will, but he could still strike out at least 6 Yankees. The Rangers are done for the year, so even when Alexy starts giving up runs left and right they will still keep him in. He gave up 6 earned runs in 3.2 innings against the Houston Astros last time out before they took him out. The thing is he still sat down 3 Astros, which is pretty good given the fact that no team has struck out less this season than Houston. The Yankees are a different story as they are whiffers. Over the last month only 3 teams have struck out more than they have. Alexy could easily fan 6 of these guys in 4-5 innings where he gives up a ton of runs.
Pickswise is the home of free MLB picks and predictions. Make sure to also check out our MLB parlays and MLB prop bets tabs for more expert picks.