MLB NLCS Game 5 same game parlay (+1405 odds): Atlanta Braves vs Los Angeles Dodgers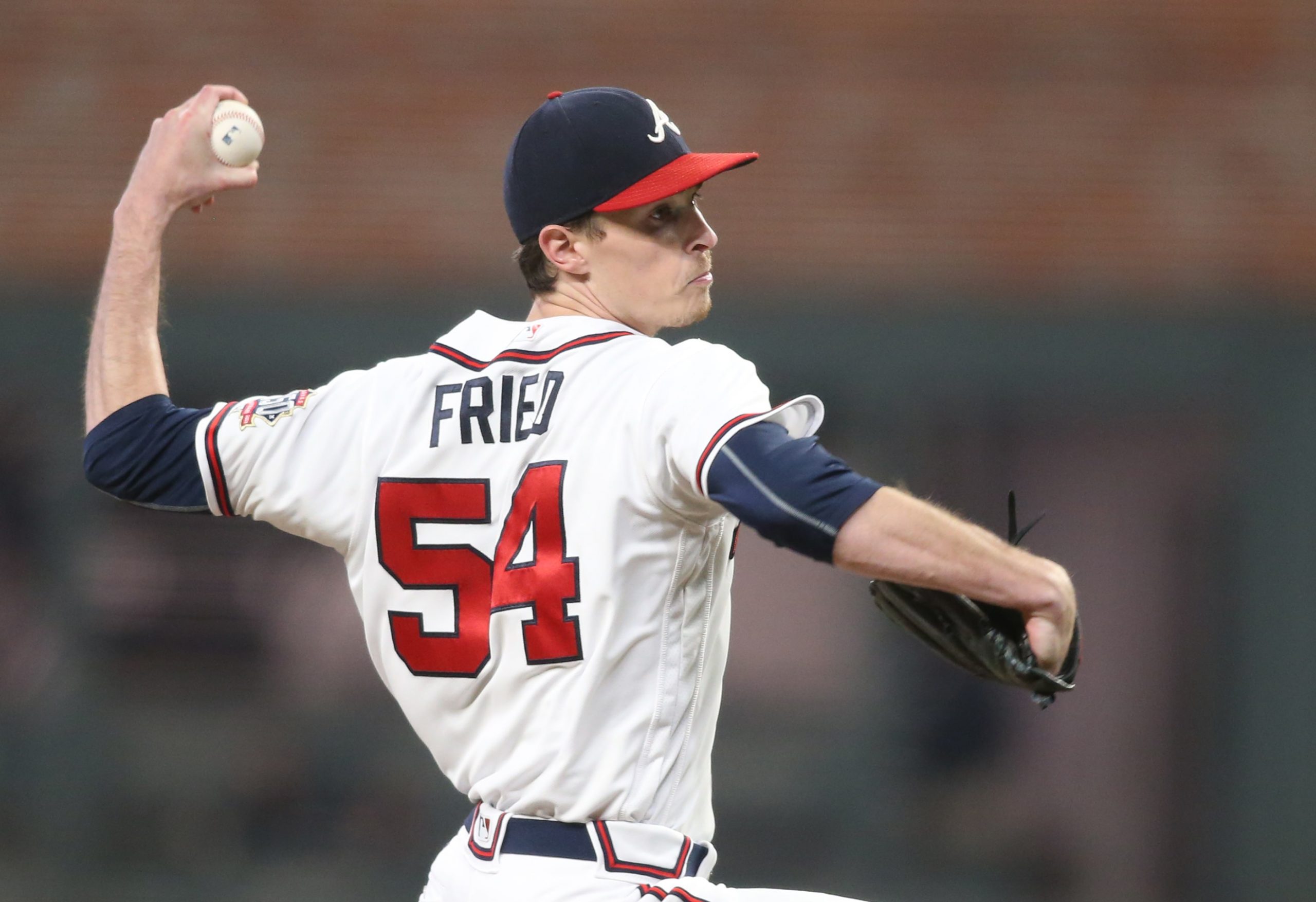 Let me tell you a little something about same game parlays. They're basically a choose your own adventure story but for gambling. You pick the game script you want to play out and then bet things that are likely to play out in that particular script. How hard is that? All you have to do is hit 1 out of every 10 or so to break even. I happen to think the Atlanta Braves are going to close out the Los Angeles Dodgers tonight. Here's my path to that happening.
Before you read on, why not follow me on Twitter real quick? It makes sense. I don't always have time to post articles on Pickswise, but that doesn't mean you should miss them. I would actually hate it if you did.
Atlanta Braves -1.5 (+210)
Chris Taylor to record 2+ hits (+310)
Atlanta Braves -1.5 (+210)
Has anyone stopped to consider that the Atlanta Braves are actually really good? They could be. If it wasn't for a ridiculous bottom of the 8th inning on Tuesday, this series would already be over. That's crazy. We've got Max Fried on the hill for the Braves and people are saying that he might be the real "Mad Max" in this series. I'm not saying I agree, just that people are saying that. He looked fantastic in Game 1, going 6 innings, holding Los Angeles to only 2 runs while striking out 5. That's now 12 innings of postseason ball for Fried and he's only given up 2 runs. With the way the Braves are hitting the Dodgers' pitching, they could easily win this game by 2+ runs with a decent start from Fried.
Check out our full game preview for Atlanta Braves vs Los Angeles Dodgers
Chris Taylor to record 2+ hits (+310)
I'm a big Max Fried guy and I don't apologize for it. He's good. But here's the thing, Chris Taylor is good too. And while Max was looking good in Game 1, he still gave up 8 hits. That's kind of a lot for a guy going for the "Mad Max" crown. One guy that looked good against him was Taylor. In that game Taylor got 2 hits albeit only 1 came off of Fried. Still, Taylor has recorded 2 hits in 2 of the 4 games so far so he's borderline on fire. He's a sneaky play here since he's only a .253 hitter on the season so he can slide under the radar a little. Nobody looks at the Dodgers' lineup and says, "we gotta find a way to get Chris Taylor out." I think he gets a couple of hits again tonight.
Pickswise is the home of free MLB picks and predictions. Make sure to also check out our MLB parlays and MLB prop bets tabs for more expert picks.