MLB NLCS Game 6 same game parlay (+2646 odds): Los Angeles Dodgers vs Atlanta Braves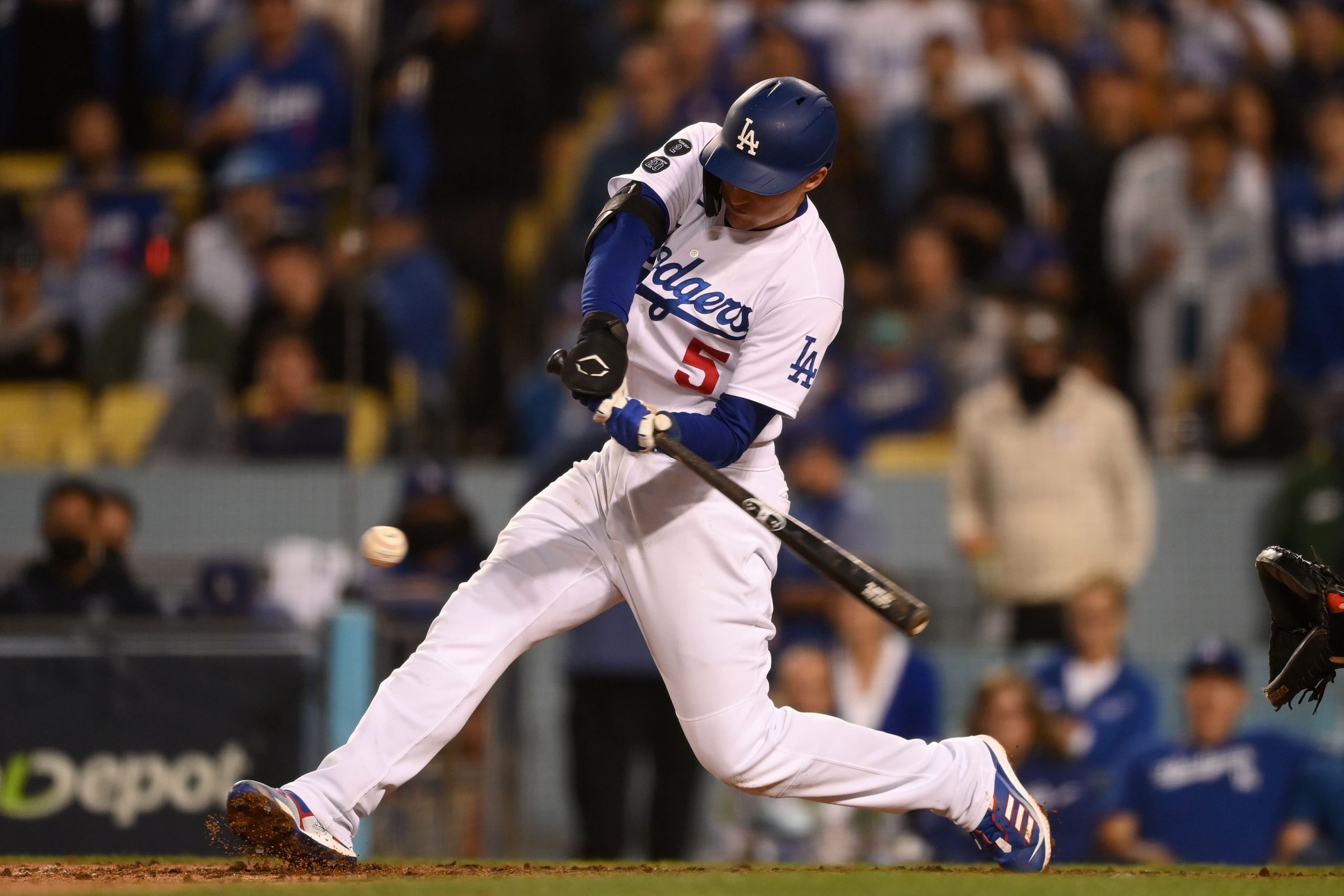 Here's how same game parlays work. You take a side and then you take a player prop from the other. We're basically tricking the algorithm into bumping up the odds. Feels very James Bond if you ask me. The truth is, the odds shouldn't get boosted so much. Take today's Los Angeles Dodgers vs Atlanta Braves game at 8:08 pm ET on TBS. We have 1 side and then 1 player on the other side. Why can't the Braves win and Corey Seager knock in 2 runs?
Before you read on, why not follow me on Twitter real quick? It makes sense. I don't always have time to post articles on Pickswise, but that doesn't mean you should miss them. I would actually hate it if you did.
Atlanta Braves ML (+148)
Corey Seager to record 2+ RBIs (+470)
Atlanta Braves ML (+148)
I think the Braves are going to win the NL on Saturday evening. The Dodgers put up a good fight, had a good showing in front of their fans Thursday night but now it's time to fact the music. Their season is over. Max Scherzer will get the start and while he's Max Scherzer, he looked pretty average last Sunday by giving up 2 earned runs while only going 4.1 innings. Sure the Braves needed late inning heroics to win the game but they got them. I don't think this is going to be a beatdown by any means, but another nice little 5-4 win would not surprise me in the least and we are getting +148 for it. I'll take it.
Check out our full game preview for Los Angeles Dodgers vs Atlanta Braves
Corey Seager to record 2+ RBIs (+470)
I don't get why Corey Seager can't have 2 RBIs in a Dodgers loss Saturday. He's had 2 such games in this series and the Dodgers lost 1 of those games. Seager will see his old friend Ian Anderson Saturday evening and last time it went well for Seager. He hit an absolute bomb to center field that put 2 runs on the board before the Braves even came to the plate. Seager absolutely smashes right-handed pitching to the tune of a .389 WOBA. Hitting behind Mookie Betts is always a plus too. This isn't that crazy and we're getting paid like it's something that never happens. Guys knock in 2 runs in losses all the time. Google it.
Pickswise is the home of free MLB picks and predictions. Make sure to also check out our MLB parlays and MLB prop bets tabs for more expert picks.