MLB offseason outlook – White Sox rising with LaRussa, Cubs crashing
Like in just about every sport these days, there are more questions than answers surrounding the 2021 Major League Baseball season. Will it start on time (late March), such as in the days of old prior to the coronavirus era? Will it last 162 games for each team? Is the universal designated hitter still in play? Do teams start extra innings with a runner on second base? Are eight teams in each league going to the playoffs?
See what I mean? There are a lot of unknowns. But, as always, we know exactly what kind of talent each team is taking with it into the 2020-21 offseason. Even though the 2020 regular-season sample size of games was 60 instead of 162, two-plus months of action followed by a super-sized postseason offered plenty of insight into all 30 clubs. Obviously we don't know how free agency is going to shake out and what trades could be on the table, but we have just as good an idea as ever in terms of forecasting the next baseball season.
So, let's take a look at some teams that could be either on the way up or on the way down in 2021 (odds to win World Series in parentheses).
Three teams that could improve
Atlanta Braves (+1000)
The Braves were thought to be a year away given their youth, and that was even with their starting rotation intact. Despite losing every starter except Max Fried for various reasons (including ace Mike Soroka), they still came within one game of making it to the World Series. There is no reason why this lineup (led by Freddie Freeman and Ronald Acuna Jr.) combined with a rejuvenated pitching staff cannot produce a championship in 2021.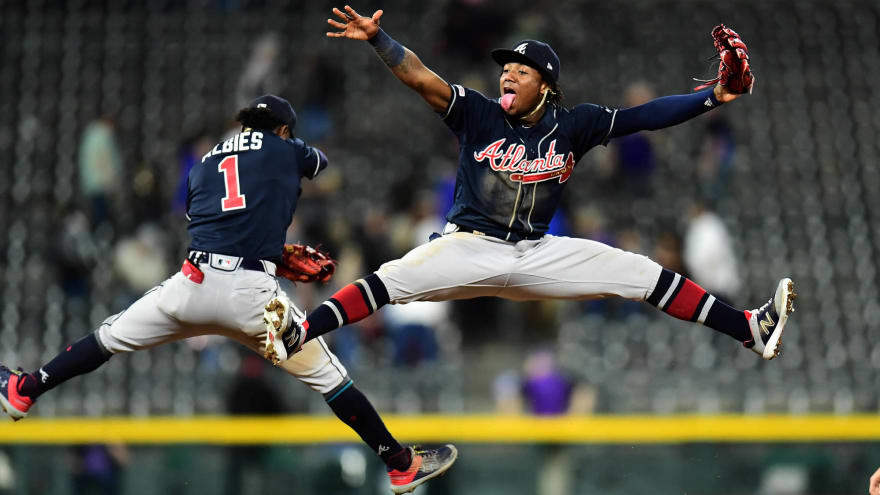 Chicago White Sox (+1500)
Tony LaRussa is back in the game, hired last month to be the new manager of the White Sox. The 76-year-old has not managed since 2011, when he led St. Louis to a borderline miracle run to the World Series title. Of course, the players are the main reason why you have to like this team. Rookie Luis Robert was just about as good as advertised and Jose Abreu led all of Major League Baseball in RBIs.
San Diego Padres (+1300)
The Dodgers were not handed the National League pennant on a silver platter this year; they should have plenty of competition next season, too. And it's not just because of the Braves. Although San Diego got slaughtered by L.A. in the NLDS, the underdogs never had a real chance given that Mike Clevinger and Dinelson Lamet were both sidelined. Like the case of Atlanta, when the pitchers return to support such a daunting lineup (Fernando Tatis Jr., Manny Machado, etc.) it's going to be scary.
Three teams that could decline
Chicago Cubs (+2500)
The Windy City could blow in a role reversal in 2021. While the Cubs cruised to another division title this past season, the White Sox came up short against Minnesota (by just a single game). It would be no surprise to see the southsiders take the AL Central next year, while their northern rivals may have to settle for a wild card—or maybe no postseason berth at all—in the National League. The Cubs crashed out of this year's postseason with a two-game sweep at the hands of Miami. Javier Baez, Anthony Rizzo, and Kris Bryant all struggled at the plate in 2020.
Cleveland Indians (+2200)
Despite making the playoffs (tied with the White Sox in the AL Central), Cleveland started building for the future (see its midseason trade of Clevinger to San Diego). Star shortstop Francisco Lindor continues to be the subject of trade rumors. Jose Ramirez (who could also be on the market) and Shane Bieber could not possibly be any better in 2021 than they were in 2020 and the Indians still couldn't win their division.
Miami Marlins (+5000)
No team benefitted more from the coronavirus chaos than the Marlins. That did not look like it would be the case when they were the first team hit hard by positive cases, but that's how it turned out. With 60 games, seven-inning double-headers, and a best-of-three first round, the 2020 season was a borderline crapshoot (at least until the latter rounds of the playoffs). Miami did well to take advantage, but this young squad will have a much tougher time when the sample size presumably increases exponentially in 2021.
Sad the baseball season is over? Head over to our NFL Picks tab for free picks and breakdowns for every game of the 2020 NFL season.