MLB Playoffs same game parlay (+955 odds): Atlanta Braves vs Los Angeles Dodgers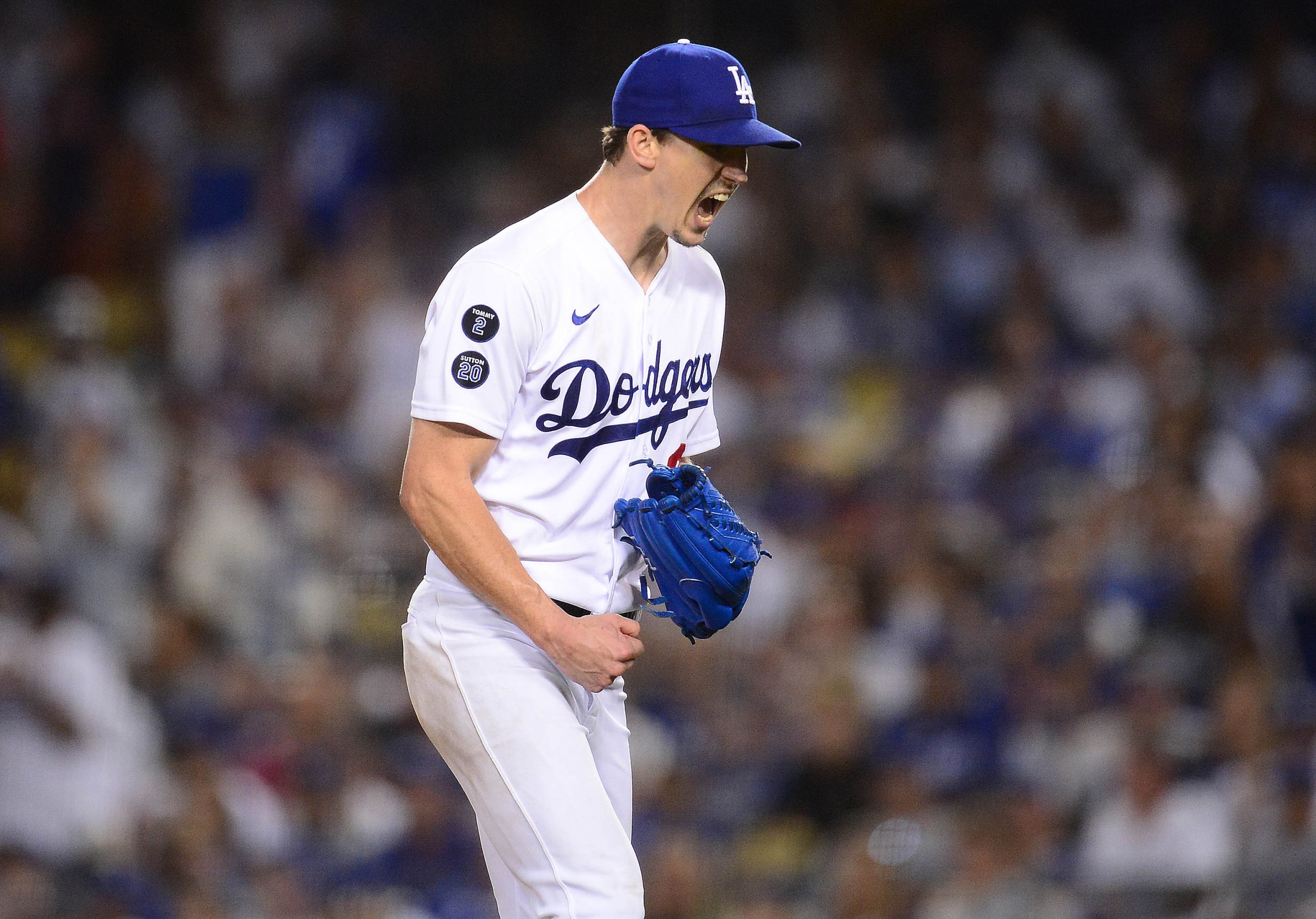 The Atlanta Braves hold a commanding 2-0 lead in the NLCS. The series now moves to Dodger Stadium, and the Los Angeles Dodgers are looking to avoid a 3-0 hole. I have a same game parlay in mind for this Game 3 matchup, and I will share that here this morning. Along with this article, be sure to check out our full game preview breaking everything down. You can also follow me on Twitter for any additional plays.
This 3-leg parlay is paying out north of 9/1 odds on FanDuel Sportsbook.
Dodgers -1.5 (+112)
Mookie Betts 3+ total bases (+200)
Walker Buehler over 5.5 strikeouts (+100)
Let's break it down one leg at a time:
Dodgers -1.5 (+112)
The Dodgers may be down 2-0, but they are now playing in their home ballpark. Walker Buehler is on the mound for Los Angeles, and he firmly cemented himself as one of baseball's brightest young stars with another dominant campaign in 2021. Through 33 turns in the rotation, he owned a 2.47 ERA, 3.08 xERA, and a 3.15 FIP. In the division series against the Giants, Buehler turned in a 3.38 ERA in 2 starts. After making some questionable managerial decisions in Game 2, look for Dave Roberts to effectively manage his bullpen once Buehler is out of the game. The bullpen is where the Dodgers have a clear advantage, and with the series now in Los Angeles look for the Dodgers to pick up a much-needed win tonight.
Mookie Betts 3+ total bases (+200)
Mookie Betts is having a very strong postseason thus far. He is an impressive 12-for-31 (.387) so far this postseason, and he has already collected 4 multi-hit games. He is just 1-for-7 so far in the NLCS, but with the series moving to Dodger Stadium, he seems to be in a favorable spot. Betts' OPS jumps from .794 on the road all the way to .917 at home. He appears to be comfortable in his own ballpark, and through 3 playoff games at Dodger Stadium this October, Betts is 4-for-12 (.333). He hits at the top of the order so we know he is going to get his chances, and if the Dodgers are going to avoid going down 3-0 there is a good chance that Betts is making things happen at the plate.
Walker Buehler over 5.5 strikeouts (+100)
Buehler will be looking to exploit Atlanta's weak contact skills in tonight's contest. During the regular season, only the Chicago Cubs struck out more against right-handed pitching than the Braves. Max Scherzer was able to punch out 7 Atlanta hitters through 4.1 innings in Game 2, and it would not be surprising if Buehler is able to turn in a similar performance. Buehler's strikeout numbers were much better at home in the regular season, as he recorded 130 punchouts in 123.0 innings at Dodger Stadium. He seems to have a favorable matchup tonight at his home ballpark against a strikeout-prone Atlanta offense.
Don't forget to check out the player prop we are rolling with for tonight: Best MLB player prop for Tuesday's slate