MLB Saturday same game parlay (+1042 odds): New York Yankees vs. Boston Red Sox
If you're reading this, congratulations, you made it. It's Saturday. It's a day for gamblers everywhere to gorge themselves with MLB action being that there are games on from 1:10pm ET until at least 1:10am ET. That's almost 12 hours. Anytime this happens (every Saturday), I like to find a night game that's nationally televised and I like to throw out a same game parlay. It just feels right. Tonight, we hit the jackpot because we have a 7:15pm ET game on FOX between the New York Yankees and Boston Red Sox. People, we have to find an angle to hit on this one and I think I may have stumbled onto a great one.
Let's take a look at the best options for this showdown and don't forget to check out our full game preview for picks on the side and total. You can also follow me on Twitter for any other bets I might throw out throughout the day.
Boston Red Sox -2.5 (+210)
Yankees vs. Red Sox under 10.5 (-114)
Hunter Renfroe to record a hit (-230)
Xander Bogaerts to record a hit (-330)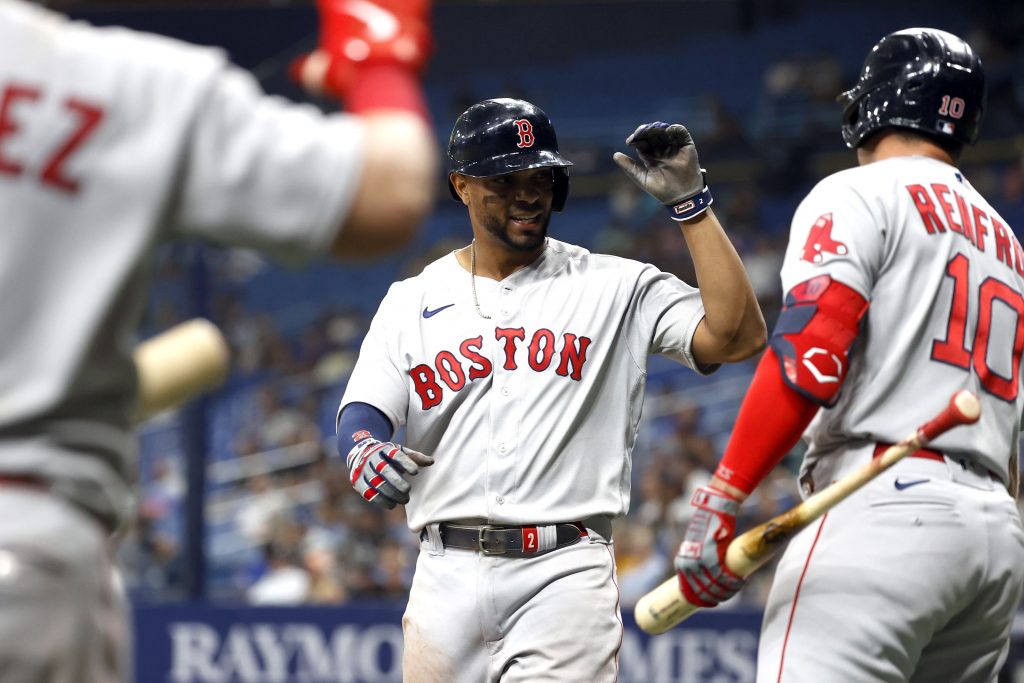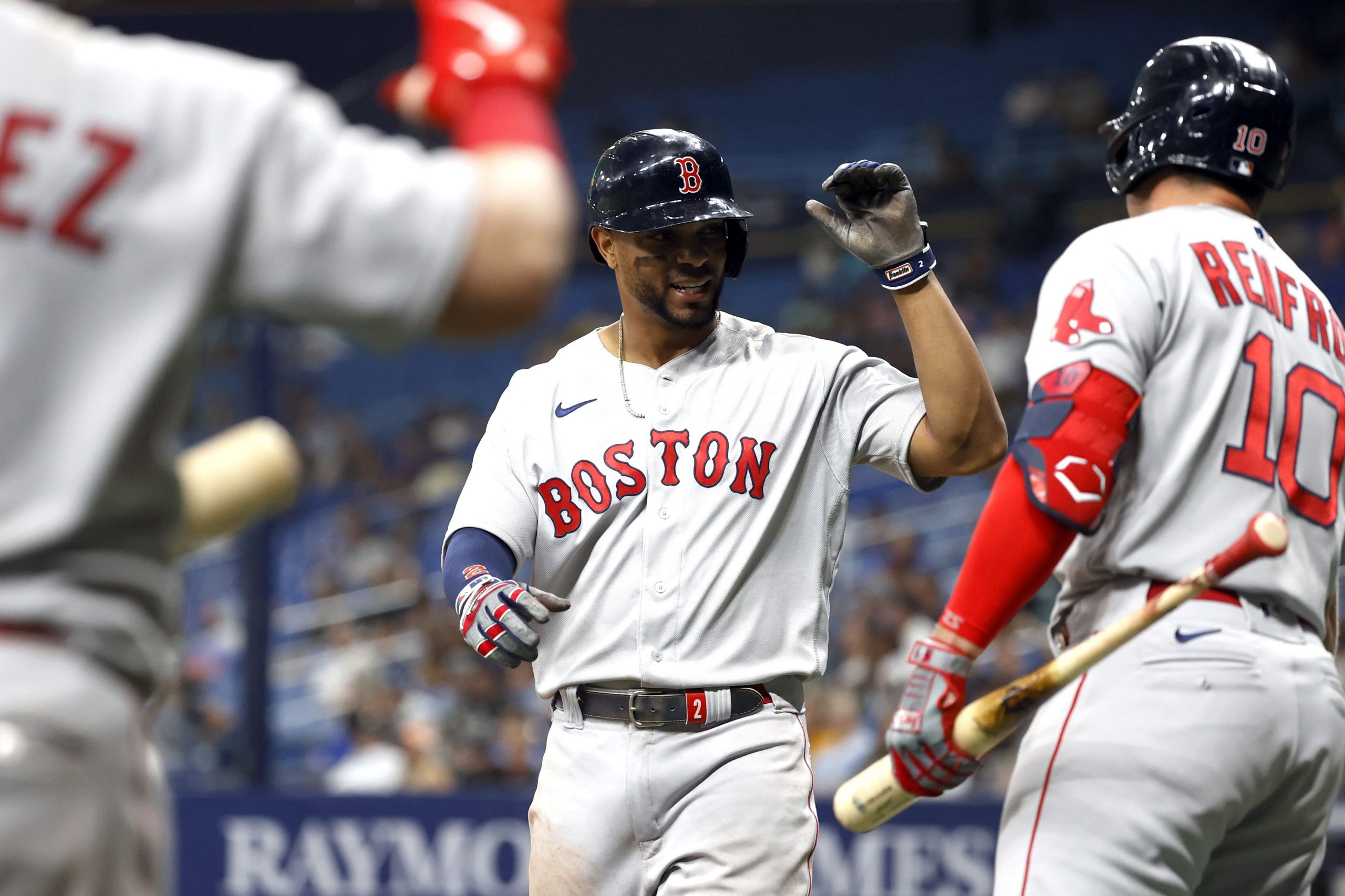 Boston Red Sox -2.5 (+210)
One great way to boost the odds of these same game parlays is to combine a -2.5 (+210) wager with an under. The books act like a 7-3 game can't happen. Or even a 6-2 game. Hell, an 6-3 game would even do the trick. Point is, this happens all the time and could easily happen tonight with Jordan Montgomery on the bump for the Yankees. He hasn't been horrible but in his last road start against Toronto, he got tagged for five runs before the Yankees' offense bailed him out. Boston's bullpen has been fifth best in the MLB over the last week in terms of ERA so that's not very likely to happen tonight. This could easily be a 7-3 type game.
Yankees vs. Red Sox under 10.5 (-114)
I hate that we are leading off with an under but let's not act like it's under 7 or something. We can still have plenty of action and have it not go over 10.5. Look at last night. It was 3-3 in the top of the second inning and the game still only saw eight runs total. We don't nee that type of disappointment tonight. The starters in this game are shaky at best but both teams have top ten bullpens on the season to call upon when things go sideways. The Yankees have the third highest .OPS in MLB over the last week but that still only got them three runs last night. I think the under 10.5 is a great place to start.
Hunter Renfroe to record a hit (-230)
If we think the Red Sox are dropping seven runs tonight, someone is going to have to hit the ball. That's just science. And a little math. Why not Hunter Renfroe? The guy has a five-game hitting streak going right now which is a lot for him. Not for nothing, he started this streak a game after having a three-game hitting streak snapped. Renfroe is smashing left-handed pitching to the tune of a .313 average and .429 OPS on the season. If the Red Sox do damage against Montgomery, Renfroe will likely have something to do with it.
Xander Bogaerts to record a hit (-330)
Another guy that's in full 'grip and rip' mode is Xander Bogaerts. In his last nine games, he's hit in seven of them. In two of those games, he's recorded three hits. Like Renfroe, Bogaerts is crushing left-handed pitching this season sporting a .325 average and .412 OPS versus southpaws. I absolutely hate batter vs pitcher numbers but if you like them then you should know Bogaerts is 6-14 lifetime against Montgomery. We really can't bet this straight at -330 but it fits nicely into a parlay.
Pickswise is the home of free MLB picks and predictions. Make sure to also check out our MLB parlays and MLB prop bets tabs for more expert picks.