MLB schedule release 2020: Winners and losers of the 60-game season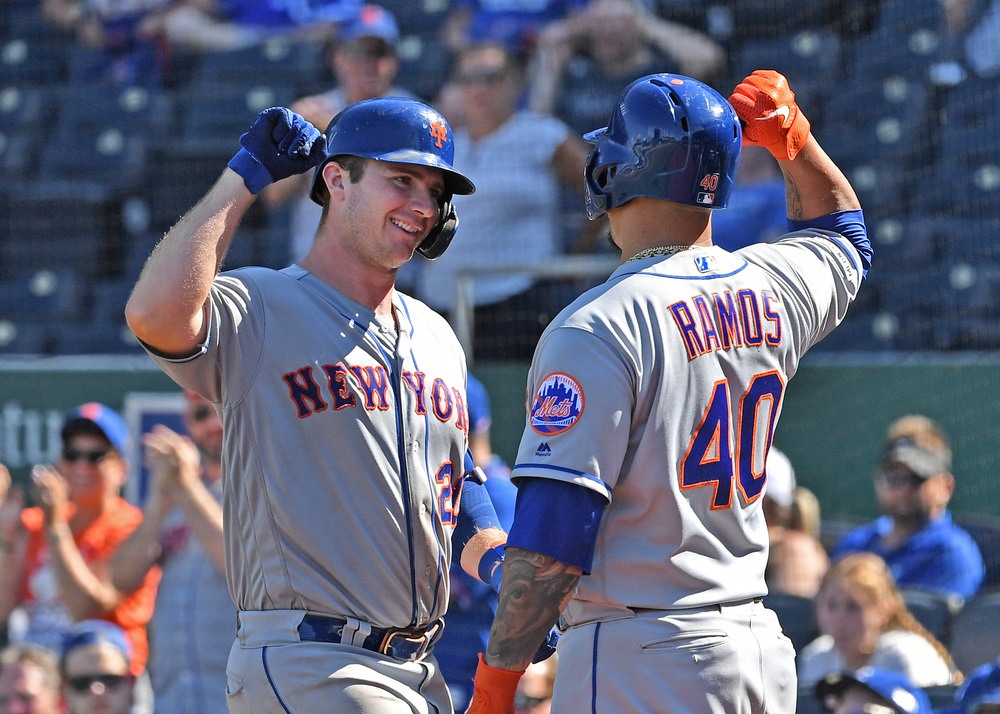 Major League Baseball revealed its full 2020 regular-season schedule—all 60 games for every team—on Monday. Due to both the coronavirus crisis and unsuccessful negotiations between the league and the players on a collective bargaining agreement, teams will not have time to play even half of their regular 162-game slates.
Who are the best over/under bets for regular-season win totals? Especially this year, the schedule goes a long way toward answering that question. Who has the toughest and easiest schedules among the 30 clubs? We try to answer that question below.
How it will work
Every team is playing within its divisional location—albeit across both leagues—throughout the entire regular season. The East plays the East, the Central plays the Central, and the West plays the West. 40 of the 60 games come against division opponents, while the other 20 games come against opponents in the corresponding division from the opposite league. Six of those 20 interleague contests will come against a "natural interleague rival." For example, the New York Mets will battle the New York Yankees six times, and the Chicago Cubs will face the Chicago White Sox six times.
MLB opening day schedule of games
The 2020 season begins on Thursday, July 23, with the following double-header on ESPN: Washington Nationals vs. New York Yankees at 7:00 p.m. EST and Los Angeles Dodgers vs. San Francisco Giants at 10:00 p.m. EST.
Opening Day for every other club is on Friday, July 24.
4:10 ET – Atlanta Braves vs. New York Mets (ESPN)
6:10 ET – Detroit Tigers vs. Cincinnati Reds
6:40 ET – Toronto Blue Jays vs. Tampa Bay Rays
7:05 ET – Miami Marlins vs. Philadelphia Phillies
7:10 ET – Milwaukee Brewers vs. Chicago Cubs (ESPN)
7:10 ET – Kansas City Royals vs. Cleveland Indians
7:30 ET – Baltimore Orioles vs. Boston Red Sox
8:05 ET – Colorado Rockies vs. Texas Rangers
8:10 ET – Minnesota Twins vs. Chicago White Sox
8:15 ET – Pittsburgh Pirates vs. St Louis Cardinals
9:10 ET – Seattle Mariners vs. Houston Astros
9:10 ET – Arizona Diamondbacks vs. San Diego Padres
9:40 ET – San Francisco Giants vs. Los Angeles Dodgers
10:10 ET – Los Angeles Angels vs. Oakland Athletics (ESPN)
Toughest schedule: New York Mets
Due to extremely unusual circumstances, of course, there are more unknowns than ever regarding this MLB season, and just about anything can happen. Heck, a lot more can happen before games even begin. A whole host of players have already opted out playing in 2020 because of coronavirus concerns, and more are likely on the way. On paper right now, though, teams in the East face the most demanding tests. In the NL East, Washington is the defending World Series champion, and the Atlanta Braves, New York Mets, and Philadelphia Phillies are all realistic playoff contenders. Although the Boston Red Sox are likely down this year, the AL East still boasts the Yankees and the Tampa Bay Rays.
In addition to six games against the Yankees (AL favorites at +250), the Mets also face brutal starts and end to their season. Nine of their first 13 games come against either the Braves or Nationals. Their final 13 games come against the Phillies, Braves, Rays, and Nationals.
Easiest schedule: Cincinnati Reds
On the other side of the coin, the Central is by no means imposing. In the AL Central, the Chicago White Sox, Kansas City Royals, and Detroit Tigers did not come close to the playoffs last year. The Cleveland Indians went 93-69, but are expected to take a step back in 2020. In the NL Central, the Pittsburgh Pirates are less than spectacular, and neither the Chicago Cubs nor the Milwaukee Brewers are expected to be as strong as they were in recent years. Detroit is Cincinnati Reds' "rival," which means six head-to-head matchups. The Reds play 20 games—a third of their schedule—against Detroit, Kansas City, and Pittsburgh. Those three clubs combined for a laughable .360 winning percentage in 2019.
Be sure to check out our daily MLB expert picks when the 2020 campaign begins on July 23.