MLB Sunday same game parlay (+925 odds): New York Mets vs Milwaukee Brewers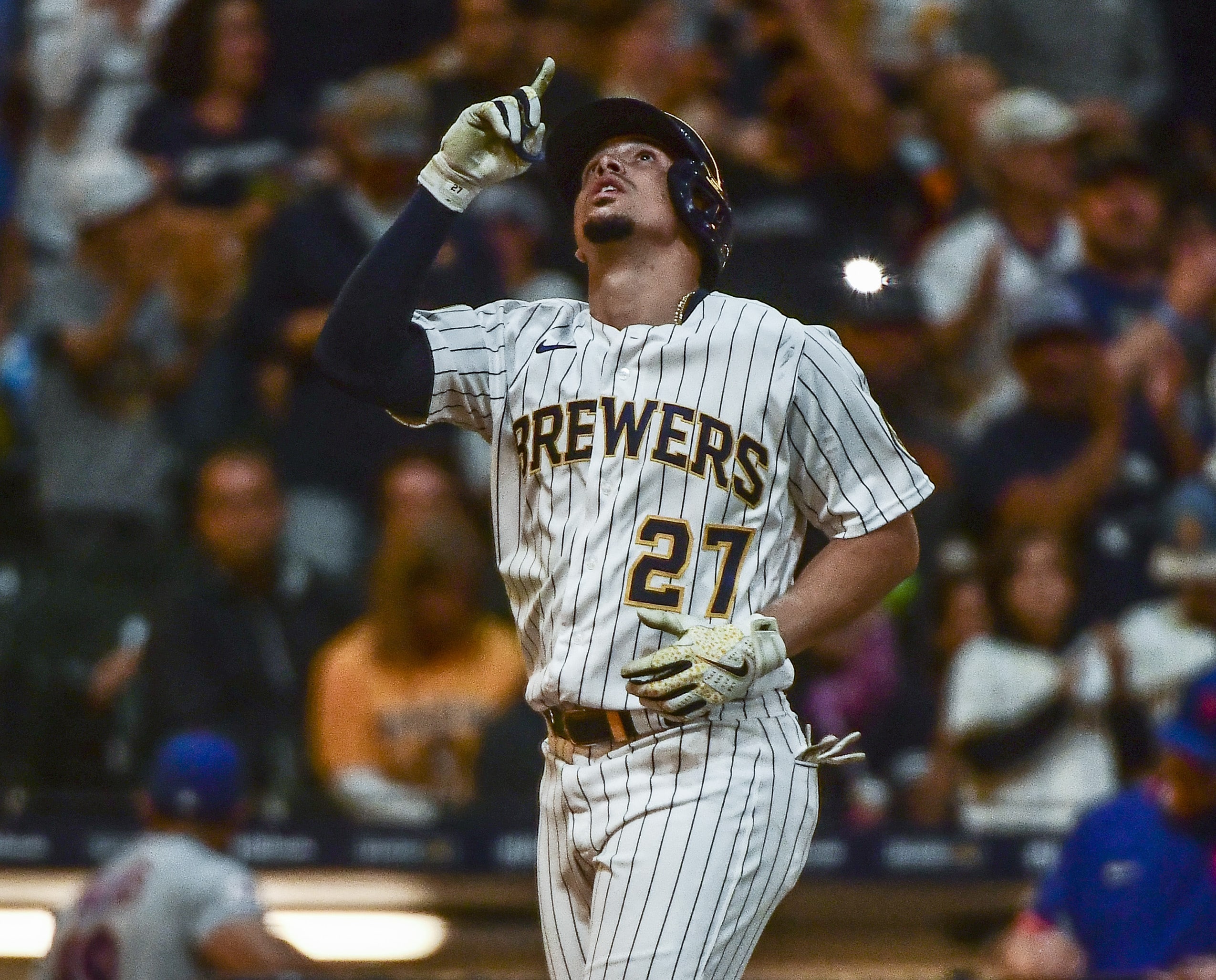 Right about the time the 1:00 pm ET NFL games are going to halftime, the New York Mets and Milwaukee Brewers will be taking the field on TBS. I'd say it will be at 2:10npm ET if I was going to be specific. Carlos Carrasco is on the hill for the Mets and Freddy Peralta will counter for the Brewers. I really think we should bet this game. It feels like a great mix to NFL Sunday. Kind of like an awesome side dish at your favorite steakhouse; you just have to do it.
Before you read on, why not follow me on Twitter real quick? It makes sense. I don't always have time to post articles on Pickswise, but that doesn't mean you should miss them. I would actually hate it if you did.
Willy Adames to record 2 hits (+185)
Lorenzo Cain to record 2 hits (+310)
Willy Adames to record 2 hits (+185)
Betting 2 different guys to get 2+ hits in game is tough, but it's not impossible. First you have to find a guy that's seeing the ball well recently, make sure he's had success against the opposing pitcher even though batter vs pitcher stats don't matter and then make sure the opposing bullpen stinks at the moment. I did those 3 things today and after I got done crunching all the numbers Willy Adames of the Milwaukee Brewers came flying back out of the number cruncher. The guy has raked Carrasco in the past (3-5 lifetime, no big deal). He just had a 2-hit game against the St. Louis Cardinals on September 23rd. On top of all that, the Mets bullpen has allowed 114 hits in its last 106.0 innings of work. Adames is a great candidate to get 2 hits today, people.
For more on this one, check out our full game preview for New York Mets vs Milwaukee Brewers
Lorenzo Cain to record 2 hits (+310)
I know what you're thinking. Lorenzo Cain? Yes, Lorenzo Cain. The number cruncher spit his name out and I had to run the whole thing again. I even dropped a few mental simulations on the bet. It worked every time! Cain has smashed Carrasco over his career. There are just some guys you can hit; Carrasco is that guy for Cain. We're talking .375 lifetime in 40 at bats. That's pretty good. As far as Cain getting 2 hits in a game, he just did it against the St. Louis Cardinals the other day. It was the same game Adames had his 2-hit game. I'm sure that's just a coincidence though. Cain has had 5 different 2-hit games since August 31st so let's not act like he can't be trusted. He should get at least 1 off Carrasco and then 1 off the Mets' shell of a bullpen. I like this bet.
Pickswise is the home of free MLB picks and predictions. Make sure to also check out our MLB parlays and MLB prop bets tabs for more expert picks.