MLB Wednesday same game parlay (+973 odds): New York Yankees vs Toronto Blue Jays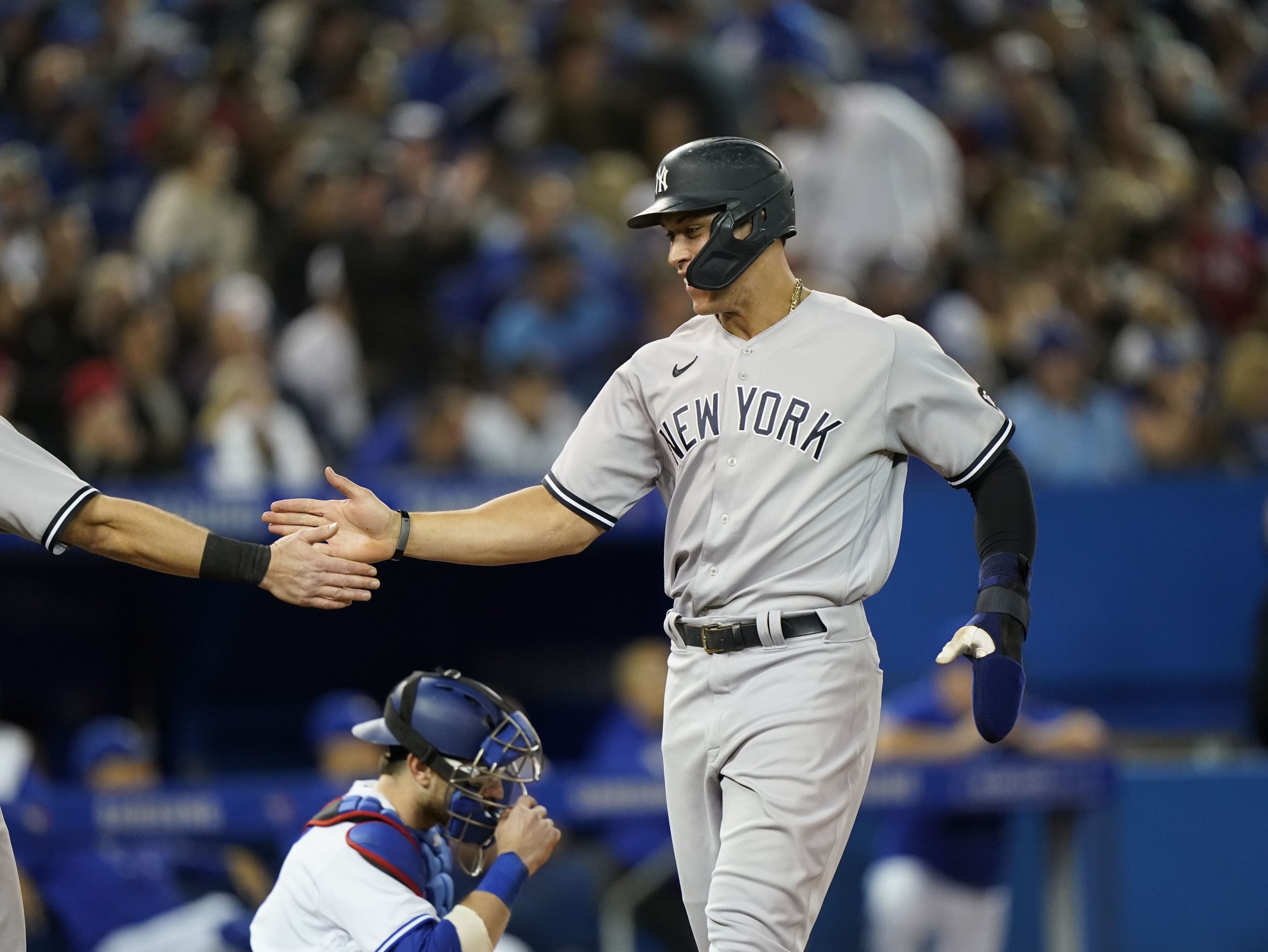 I love a good MLB same game parlay. Going over the board tonight there are multiple games that deserve a look, but only one is a must-smash in my book. The New York Yankees and Toronto Blue Jays are just begging for a little action. The Yankees need to stay hot to get into the playoffs and the Blue Jays hate them. Plus my MLB player prop doesn't start until 9:45pm ET, so we need something to do until then. Let's throw down on this.
Before you read on, why not follow me on Twitter real quick? It makes sense. I don't always have time to post articles on Pickswise, but that doesn't mean you should miss them. I would actually hate it if you did.
Jose Berrios over 6.5 strikeouts (+126)
Aaron Judge to record 2+ hits (+270)
Jose Berrios over 6.5 strikeouts (+126)
I don't know what's got into to this guy but he is going whiff-crazy lately. I get his last start when he fanned 10, since it was against his former team. We all want to stick it to our former bosses. Nothing to see there. But that was the second time since August 29 that Berrios has sat down 10+ guys in a game. He also fanned 8 Yankees the last time he saw them. New York hasn't exactly been a hard team to sit down as they've struck out 37 times in their last 140 at-bats, so there is that. At +126, I think Berrios whiffing at least 7 Yankees has wheels. I'm starting my parlay here.
For more on this one, check out our full game preview for New York Yankees vs Toronto Blue Jays
Aaron Judge to record 2+ hits (+270)
When you do a same game parlay with a pitcher's strikeout total going over, look to the other lineup and throw a guy to hit him in there. The books give you a boost even though there isn't that much correlation. That' just my opinion but I'm the one writing this so there is that to think about. Look at the Yankees lineup tonight and we'll see Aaron Judge is absolutely smashing baseballs. He's 5-8 against Berrios in his career even though batter vs pitcher stats don't matter. The last time Berrios pitched against the Yankees he fanned 8 guys and Judge still got 3 hits. This kind of stuff happens all the time. Judge just had a 2-hit game last night. It's insane that FanDuel will let us bet this at +973.
Pickswise is the home of free MLB picks and predictions. Make sure to also check out our MLB parlays and MLB prop bets tabs for more expert picks.