MLB World Series Game 1 same game parlay (+853 odds): Atlanta Braves vs Houston Astros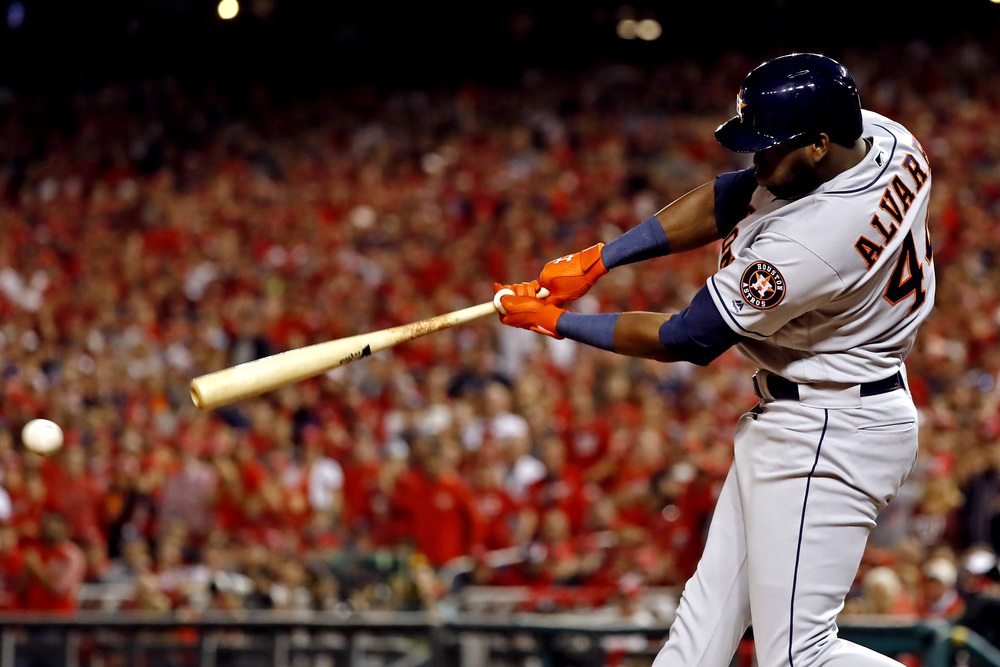 Here's how same game parlays work. You take a side and then you take a player prop from the other. We're basically tricking the algorithm into bumping up the odds. Feels very James Bond if you ask me. The truth is, the odds shouldn't get boosted so much. Take today's Los Angeles Dodgers vs Atlanta Braves game at 8:08 pm ET on TBS. We have 1 side and then 1 player on the other side. Why can't the Braves win and Corey Seager knock in 2 runs?
Before you read on, why not follow me on Twitter real quick? It makes sense. I don't always have time to post articles on Pickswise, but that doesn't mean you should miss them. I would actually hate it if you did.
Eddie Rosario to record 2+ hits (+220)
Yordan Alvarez to record 2+ hits (+190)
Eddie Rosario to record 2+ hits (+220)
Let's do the old 2 guys to get 2+ hits move again. Doing so seems to trip FanDuel's algorithm into boosting the odds even though there is really no correlation whatsoever. Maybe it's just me but it doesn't feel like we should be getting as high as +853 for this one. Especially since the Braves' Eddie Rosario is absolutely on fire. Almost in a dangerous way. He's recored at least 1 hit in each of his last 10 games. He's gone for at least 2 in each of his last 3 and 4 of his last 5. The guy is smashing baseballs at the moment. I'm not sure where he bats tonight because he's a lefty against a lefty in Framber Valdez but wherever it is, he should produce. Why not just ride the hot hand and see where it takes us?
Check out our full game preview for Houston Astros vs Atlanta Braves
Yordan Alvarez to record 2+ hits (+190)
The hot hand on the other side is clearly Jordan Alvarez. I wanted to go "to hit a home run" on this one but chickened out at the end. Even though this guy is an absolute machine, the 2+ hits market at +190 might be where we should go. Alvarez has recored a hit in each of his last six games so he's seeing the ball well. In each of his last 3 games, he's recorded at least 2 hits. At some point we have to just face facts, this dude can hit. He gets Charlie Morton tonight whom we all respect after cashing our 4.5 K-prop last week. Alvarez has only faced him four times but he does have a hit. All he has to do is rope a single or something early in the game and then smash 1 of the Braves' relievers. It could happen.
Pickswise is the home of free MLB picks and predictions. Make sure to also check out our MLB parlays and MLB prop bets tabs for more expert picks.