MLB World Series Game 2 same game parlay (+805 odds): Atlanta Braves vs Houston Astros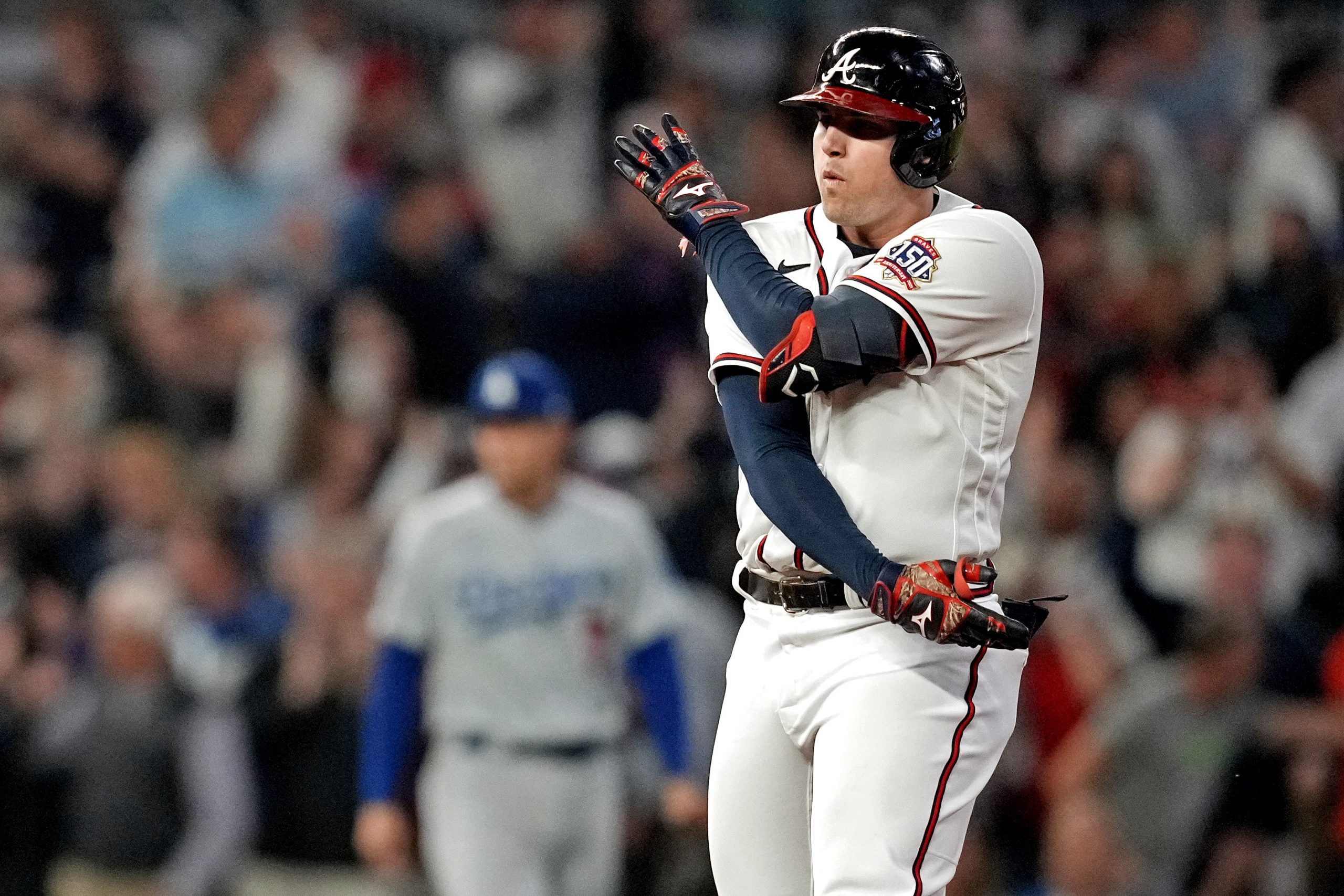 You don't see a lot of guys pitching on a broken leg but we saw it last night. If you didn't hear, the Braves starter Charlie Morton got hit with a line drive that broke his leg, yet still stayed in. He actually struck out Jose Altuve while pitching with a broken leg. That's crazy. Here's the thing; if these guys are willing to play with a broken leg, we should be willing to bet on them. Even if it is just a little same game parlay, we should have some respect. That's why I researched this one all morning and I don't see how it loses.
Before you read on, why not follow me on Twitter real quick? It makes sense. I don't always have time to post articles on Pickswise, but that doesn't mean you should miss them. I would actually hate it if you did.
Austin Riley to record 2+ RBIs (+490)
Ozzie Albies to record 1+ run (+130)
Austin Riley (Braves) to record 2+ RBIs (+490)
The trick to betting on baseball is to be on a guy before he blows up. If that happens, your price for 2+ RBIS is in the high 400s instead of the low 200s. Again, math rears its ugly head. This Riley guy is about to get hot. First of all, on Thursday May 23, 2019 he hit a home run in the top of the 8th inning of a game to cash my Braves team total over 3.5. I know this guy. We've got history. I have a mental heat map on him and I'm telling you he's heating up. He has RBIs in each of his last 2 games. He smashes righties like Jose Urquidy to the tune of a .396 WOBA. All we need is for him to get up with guys on and this one will cash. I feel it in my bones.
Check out our full game preview for Atlanta Braves vs Houston Astros
Ozzie Albies (Braves) to record 1+ run (+130)
This one is more about the fact that it's Ozzie Albies than anything else. Sure he's probably hitting in front of a guy that we just bet to knock in at least 2 runs. But when you look at the fact that he's scored a run in each of his last 8 games, you have to do this. Our hands are tied here. I seriously think this dude will just keep scoring runs for the rest of time. We already know Albies can hit, but he could draw a free pass tonight as well. The last time we saw Urquidy he walked 2 Red Sox en route to giving up 6 runs. He has given up 15 runs in his last 17 innings of work so we should see some magic tonight. If I had to guess this bet will cash on a 2-run double by Austin Riley (with Albies scoring) in the top of the 1st inning.
Pickswise is the home of free MLB picks and predictions. Make sure to also check out our MLB parlays and MLB prop bets tabs for more expert picks.