NBA first basket predictions & best bets for Warriors vs Mavericks Game 3 on Sunday, May 22: Brunson balls out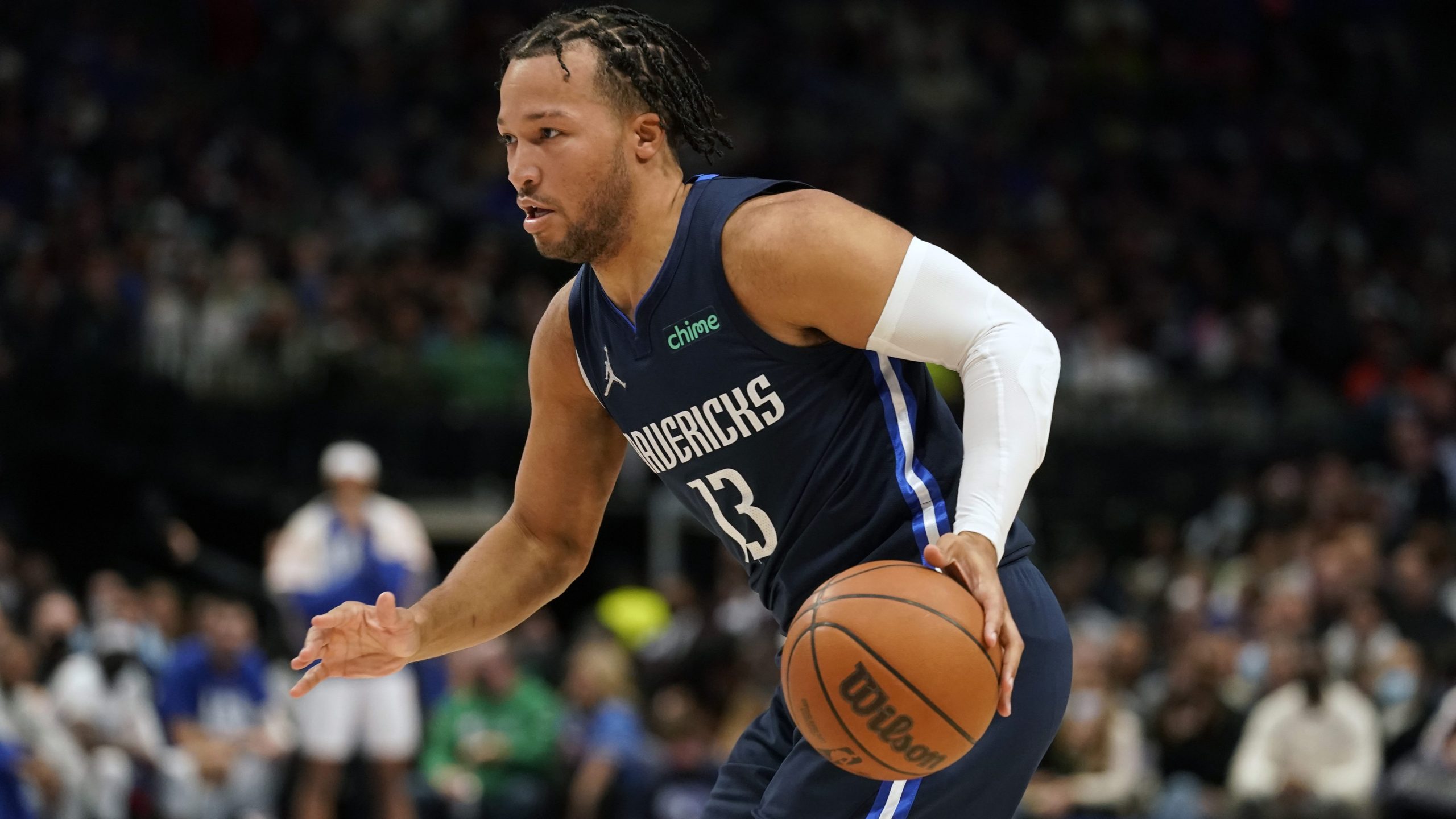 We have a pivotal Game 3 on our hands in Dallas on Sunday night with the Mavericks desperately looking to get back into this Western Conference Finals series against the Warriors. The Mavs blew a 14-point halftime lead in Game 2 to fall 126-117 and go down 2-0 in the series. Defeat for Dallas is not an option, and Luka Doncic will have to rally his team if they are to avoid moving to the brink of elimination.
Right now, however, it's time to focus on who will score the first basket. This bet type has become incredibly popular, and to say we at Pickswise have been crushing it with our best bets would be an understatement. So far in the postseason, we've nailed a 2-leg +5500 parlay that featured Kyrie Irving at +600 and Anthony Edwards at +700 scoring the first basket on the same night. We've hit Donovan Mitchell twice at +500 and Mikal Bridges at +1000, as well as Joel Embiid at +440 and Desmond Bane at +550. It's time to keep that momentum going! Let's break down our first basket best bet for Game 3 of Warriors vs Mavericks.
Warriors vs Mavericks first basket best bet: Jalen Brunson +750
The tip-off is of course one of the most important factors that should be analyzed when deciding on first-basket bets. Players on whichever team gains the first possession are going to have by far the best opportunities. In this Warriors vs Mavericks series, Kevon Looney and Dwight Powell are two of the worst at winning tip-offs, which makes this slightly harder to predict.
Powell won tip-offs less than 30% of the time during the regular season, while Looney was only slightly above 30 percent. Looney went 1-3 in opening jumps against the Mavericks, including 1-2 against Powell. So far in the playoffs Powell is 5-for-15 – which is not good, but it's better than Looney's 2-for-7 effort. The Mavs won the tip in Game 1 while the Warriors took it in Game 2. With the Dallas crowd behind them, however, I like the Mavericks to gain control of the ball.
Despite the Warriors winning the tip in Game 2, it was Luka Doncic who scored the first basket. While the Slovenian will always be a threat, odds of +390 just seem too skinny for me and I'd rather roll with Jalen Brunson at +750. Brunson actually took the first shot in Game 1, but wound up missing. He had a disaster in that game and scored just 14 points, but bounced back in a big way on Friday night and scored 31 points, going 11-for-19 on field-goal attempts and an exceptional 5-for-7 on three-pointers. If he maintains that level of performance, then Brunson should have a great chance of scoring the first basket. The Mavs have shown they like to get it in his hands early, especially with Doncic expected to be locked up. At +750 odds, there are plenty of reasons to like Brunson to score first.
Be sure to check out our full Game 3 preview for Golden State Warriors vs Dallas Mavericks
Pickswise is the home of free NBA picks and predictions. Make sure to also check out our NBA parlays and NBA prop bets tabs for more expert picks.