NBA Friday four-team mega parlay (+2326 odds): Grizzlies can pull off the upset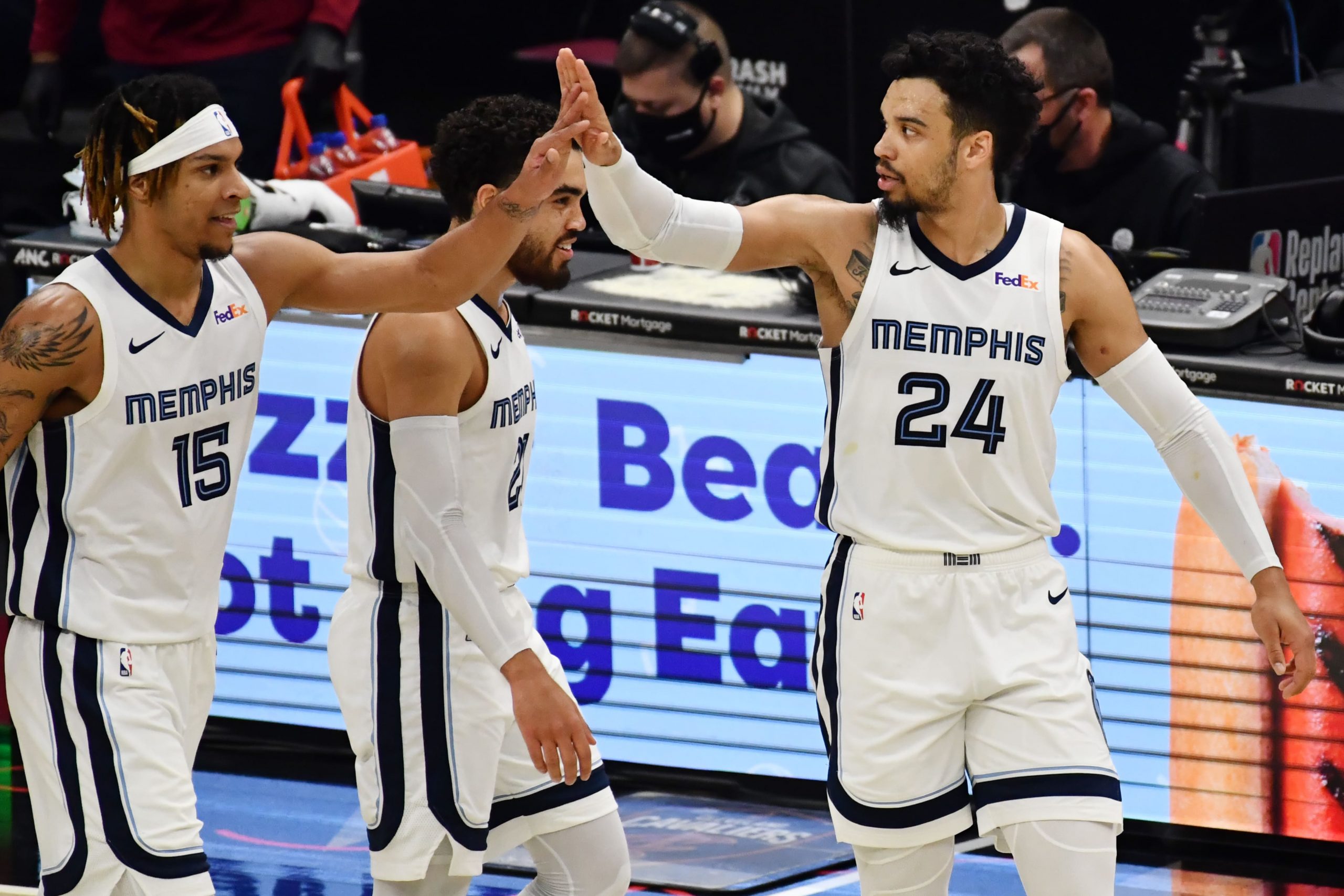 We've got a huge NBA Friday slate this week with 11 games, so we might as well go for a big payday. That's right, we're back with another NBA mega parlay, this time a four-teamer with a payout north of 23/1. We've got one favorite, one team against the spread, and a couple of money line underdogs, including one huge upset by the Grizzlies which would get us most of the way home.
We're going big and bold, so let's not waste any more time. We're diving in, but don't forget to check out our picks for the side and total on every NBA game.
New York Knicks -3.5 (-110)
Dallas Mavericks ML (-145)
San Antonio Spurs ML (+105)
Memphis Grizzlies ML (+265)
Let's break down each of the four legs one by one.
New York Knicks -3.5 (-110)
The New York Knicks are coming into this game after two straight losses against the Miami Heat, but they should be confident that they can secure a bounce-back win against the Wizards. It has been confirmed that Bradley Beal will be rested for tonight's matchup which will be a huge obstacle for the Wizards to overcome. The Wizards only have two wins from 10 at home this season and with the leading scorer in the NBA unavailable, it is hard to see where they will be able to generate their offense from. Washington doesn't really have anyone that they can match up with Julius Randle, who will have a clear strength or speed advantage over anyone he goes up against in the Wizards frontcourt.
Be sure to check out our full game preview for New York Knicks vs. Washington Wizards.
Dallas Mavericks ML (-145)
I'm not ready to buy any talk of a Pelicans resurgence quite yet. They had a phony four-game win streak, but that was preceded by losses to the Kings and Rockets. Then their winning streak just got snapped with a 13-point loss to the Bulls in their most recent contest. They still can't defend, and Zion Williamson isn't going to be able to will them to victory against an opposing offense that features Luka Doncic. Dallas is starting to get back on track as they've won three straight, and Doncic has been on fire. The other night against Golden State he dropped 42, and I think he's going to carve up this sieve of a New Orleans defense.
Be sure to check out our full game preview for New Orleans Pelicans vs. Dallas Mavericks.
San Antonio Spurs ML (+105)
The Spurs should be the ones favorited here in my opinion. San Antonio is 6-3 in their last nine games, with some really impressive wins in that span. Like when they beat the Warriors, Nuggets, and Celtics. Two of those three losses were to the Grizzlies when Memphis just played really good games. I certainly haven't seen that kind of upside from Atlanta recently, as they've now lost four of their past five. Their supposedly high-flying offense was held below 100 points twice in this recent stretch. They're coming off an emotional loss to Dallas, so I think they will come out a bit flat here. The Spurs have beat all expectations to enter this one in a clear first place in the Southwest, but they still can't get any respect. Take the value with them before everyone catches up.
Be sure to check out our full game preview for San Antonio Spurs vs. Atlanta Hawks.
Memphis Grizzlies ML (+265)
If there were ever a spot for the Grizzlies to pull off the upset of the Lakers, it's this one. Memphis already has the kind of upside necessary to pull off a win over one of the league's best teams, as their recent victories over the Suns, 76ers, and Nets clearly demonstrate. The Grizzlies are coming off a big 16-point win over the Hornets, so they've got momentum entering this one. The Lakers on the other hand have to be absolutely exhausted after the gauntlet they just ran. Los Angeles has now played in three straight overtime games, an incredibly rare feat, and I don't see how they have their legs under them for this one. Anthony Davis might not play here after missing the past couple games, and even if he does the Lakers will be cautious with him as he deals with an Achilles injury.
Pickswise is the home of free NBA picks and predictions. Make sure to also check out our 'NBA parlays' and 'NBA prop bets' tabs for more expert picks.