NBA Friday three-team mega parlay (+1446 odds): Pelicans bounce back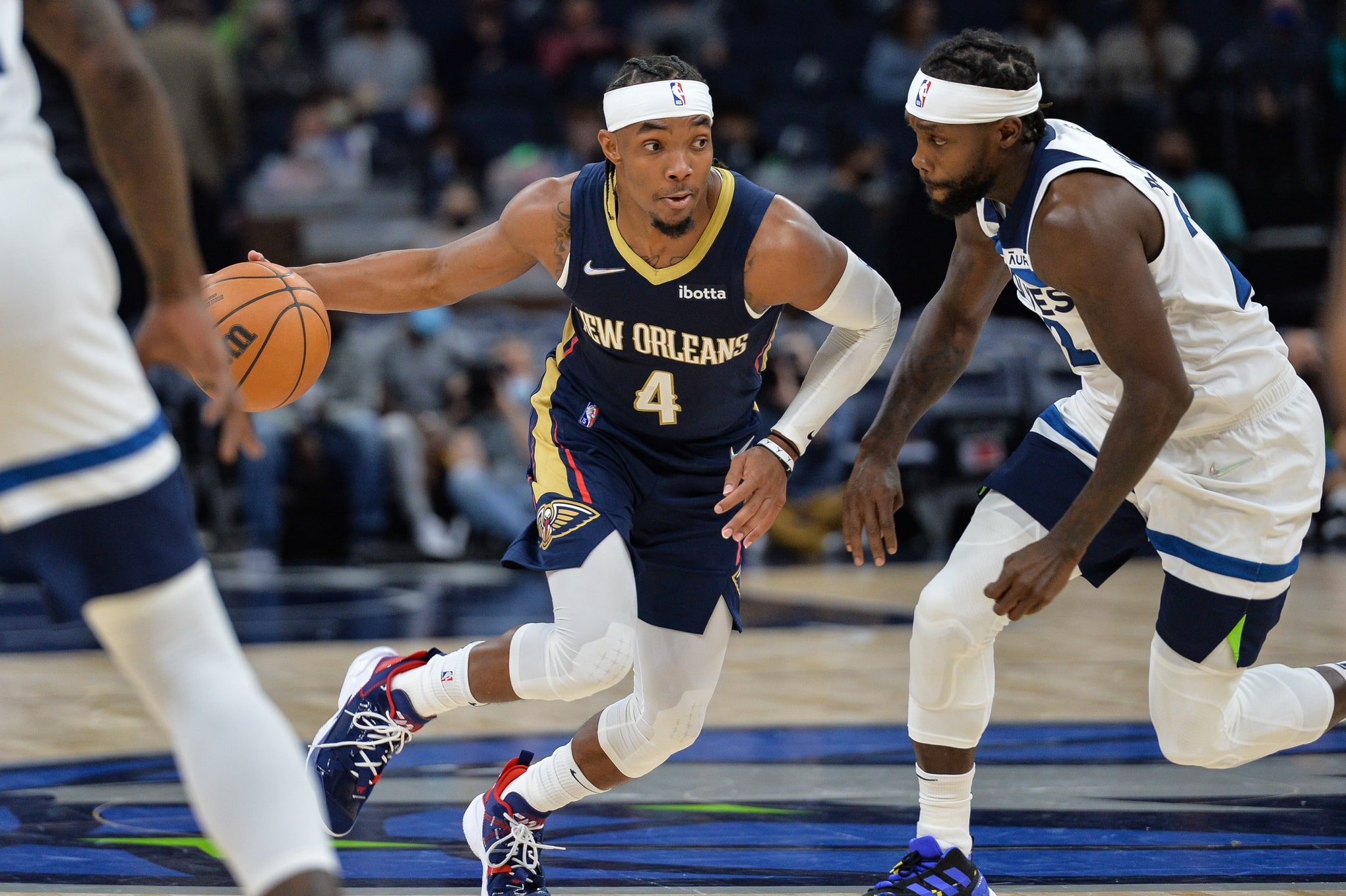 It feels good to be back. The new NBA season officially got underway this week, and we have a nice big slate here on Friday. What better way to celebrate the start of the weekend than by going for a big payday? That's right, we're back with another mega parlay, NBA edition. We're going big and bold again, so let's not waste any more time. But before we dive in, don't forget to check out our free picks on the side and total for every NBA game.
Cleveland Cavaliers ML (+135)
New Orleans Pelicans ML (+240)
Phoenix Suns ML (-110)
Let's break down each of the three legs one by one.
Cleveland Cavaliers ML (+135) over Charlotte Hornets
We came up one leg short of hitting the mega parlay on Wednesday at 18/1, and the Cavaliers were the one leg that didn't cash. But we're going right back to them on Friday. Once again, I think they have value on the money line. Cleveland actually played pretty well against the Grizzlies as a +250 road underdog in their opener, and they were right there with Memphis at the end of the game.
Evan Mobley had a very promising debut, as the rookie third overall pick racked up 17 points, nine rebounds, six assists. Charlotte is coming off a crazy comeback win in their opener, and I expect them to come out a bit flat here as a result. Fade the Hornets hype now as they're riding high. Jarrett Allen shot 11/11 from the field in the Cavs' first game, and if he's scoring like that then this team is going to be tough to beat.
Be sure to check out our full game preview for Charlotte Hornets vs Cleveland Cavaliers
New Orleans Pelicans ML (+240) over Chicago Bulls
To give us the odds to truly make this a mega parlay, we've got the Pelicans on the money line. We picked against them in Wednesday's mega parlay and won, but now we're backing them. Buy low on New Orleans on the heels of their ugly loss to the 76ers in their opener. I'm not holding that one too much against them, they just ran into a really good and really motivated Philly team.
The matchup is a lot easier here, and I wasn't at all impressed with Chicago's win over the Pistons in their opener. Detroit is widely expected to be one of the worst teams in the league this season, and they were playing without first overall pick Cade Cunningham. Still, they managed to stay neck and neck with the Pistons the entire way. Chicago's new-look offense looked disjointed as they scored only 94 points. The team is practically all new, so it's going to take them a while to develop chemistry.
Be sure to check out our full game preview for New Orleans Pelicans vs Chicago Bulls
Phoenix Suns ML (-110) over Los Angeles Lakers
Speaking of teams who will have chemistry problems early in the year, I'm fading the Lakers as well. They just aren't a cohesive team yet with all their new pieces. Los Angeles lost to the Warriors in their opener despite Stephen Curry shooting just 5/21 from the field. LeBron James and Anthony Davis were the only two out of 10 Lakers to play on Tuesday night who were on the team last season.
That's pretty crazy. Russell Westbrook certainly didn't look in sync with his new teammates, and this is going to take some time to work if it ever does at all. Phoenix lost to Denver in their opener, but that game was much closer than the final score indicated. The Suns have the edge over the Lakers here, just like they did in last year's playoffs.