NBA Monday three-team mega parlay (+1235 odds): Wizards sting Hornets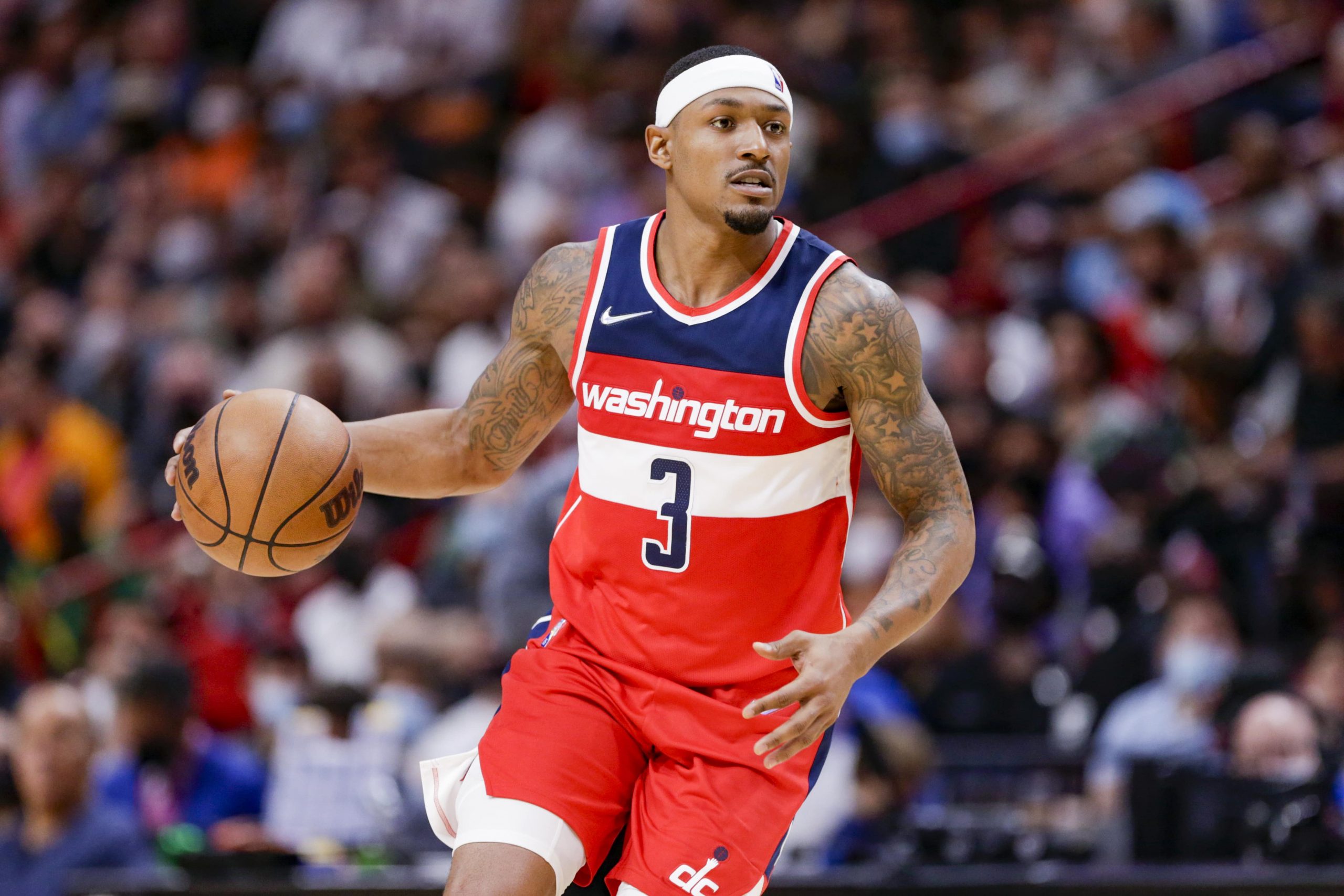 Let's pretend like there's no Monday Night Football tonight. What would we do? We'd obviously be betting the NBA which means a mega parlay. So the question remains, why not just throw out a mega parlay even though Monday Night Football is on? It's the ultimate insurance in case all our football bets go south. At least we'll have something to watch, right?
Don't just read about this parlay, though. You'd be crazy to do that! Our team has put together picks on the side and total of all the games on the NBA slate today/tonight. You can also follow me on Twitter for any other bets I might throw out throughout the day.
Washington Wizards -4 (-110)
Chicago Bulls -3 (-110)
Milwaukee Bucks -12.5 and Under 217 (+260)
Washington Wizards -4 (-110)
I'm relying on the Pickswise NBA experts team for my mega parlay, as I always do. These guys are the best in the business, so why not ride them a little? The first pick that I'll use tonight comes from Nick Galaida and it's on the Washington Wizards to cover 4 points at home over the Charlotte Hornets. This is a 2-star move from Nick as he seems to love the home-court advantage and talent level discrepancy. The Hornets just beat the Wizards the other day but as Nick points out, it's tough to beat the same team in a short stretch. Let's see if Nick is right about that.
Be sure to read Nick Galaida's full game preview for Charlotte Hornets vs Washington Wizards
Chicago Bulls -3 (-110)
When I see a 3-star play I automatically think there's no way the bet could lose. Obviously it can, since we're gambling here, but you know what I mean. A 3-star move is the best you can get so obviously it has to be thrown in our mega parlay. The pick and handicap comes from Germantas Kneita, so you know it's legit. Germantas loves the defensive effort put forth by the Bulls lately, namely by Alex Caruso and Lonzo Ball. They should give the Pacers all kinds of problems which could lead them to lean on the struggling Myles Turner tonight. Either way, if Germantas likes the Bulls then we have to go with him.
Be sure to read Germantas Kneita's full game preview for Indiana Pacers vs Chicago Bulls
Milwaukee Bucks -12.5 and under 217 (+260)
We took Germantas' 3-star move but that's not the only top of the line selections he has tonight. He also has a pair of 2-star moves for the Milwaukee Bucks and Orlando Magic tonight. He likes the Bucks' chances of beating the Magic again tonight after beating them last game. He brings up a valid point in the sense that the Magic had a 37-point 4th quarter, which is highly unlikely to happen again. They made 19 3-pointers in the game, which is also highly unlikely to happen again. This has the look and feel of a game that ends up being a blowout that doesn't reach its total.
Be sure to read Germantas Kneita's full game preview for Orlando Magic vs Milwaukee Bucks
Pickswise is the home of free NBA picks and predictions. Make sure to also check out our NBA parlays and NBA prop bets tabs for more expert picks.