NBA Rookie of the Year odds: No. 3 pick Ball an early favorite
There does not appear to be any kind of Zion Williamson or Ja Morant in the 2020 NBA Draft class, which means the Rookie of the Year award should be completely up for grabs. The odds are certainly indicative of the parity. Nobody is better than +400 to earn ROY honors, but five different guys are +800 or better. LaMelo Ball is a slight favorite at +400 ahead of Anthony Edwards, Obi Toppin, James Wiseman, and Killian Hayes.
Let's take a look at the favorites, some longshots with decent value, and of course our overall prediction.
Favorites
LaMelo Ball, PG, Charlotte Hornets (+400)
Ball may not start right away—or at all—as the projected backup point guard behind Devonte' Graham. However, head coach James Borrego noted that his team will showcase a "position-less" offense this season. Ball can also play the two (projected starter: Terry Rozier) or the three (projected starter: Gordon Hayward). There are going to plenty of opportunities for the 19-year-old, who has already played two seasons overseas as a professional.
Anthony Edwards, SF, Minnesota Timberwolves (+450)
Many No. 1 picks get drafted into terrible situations. That is not the case for Edwards, who joins Karl-Anthony Towns and De'Angelo Russell in Minnesota. Veteran point guard Ricky Rubio is also back with his former team. However, it might not be an ideal situation for Edwards' Rookie of the Year chances. The former Georgia star is the projected starter at small forward, but he may not have to do a ton on a roster with guys like Towns and Russell in place.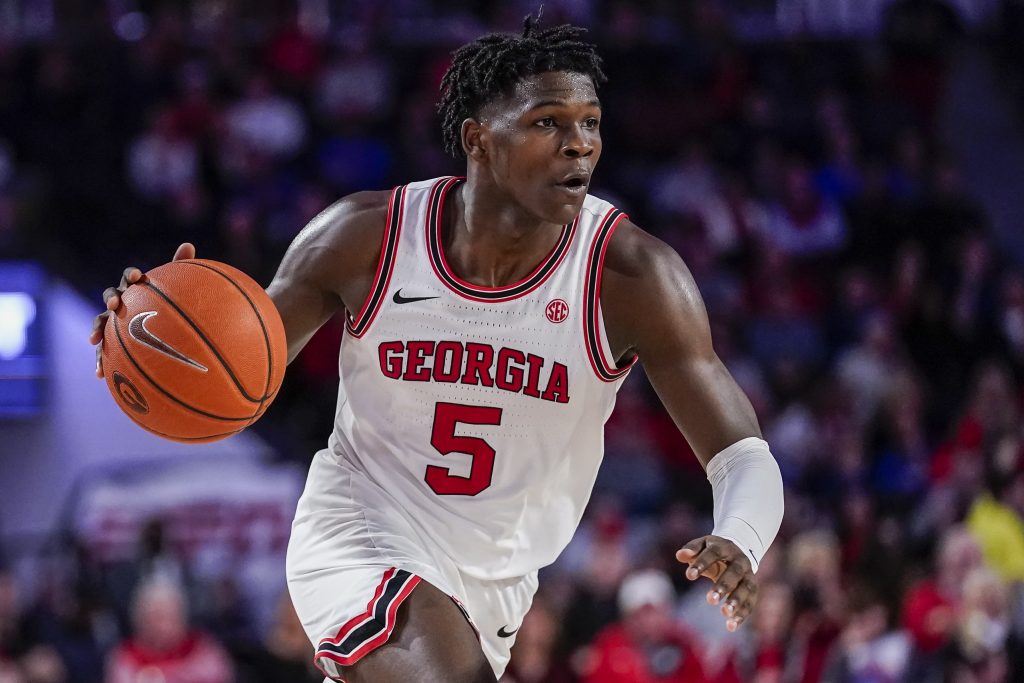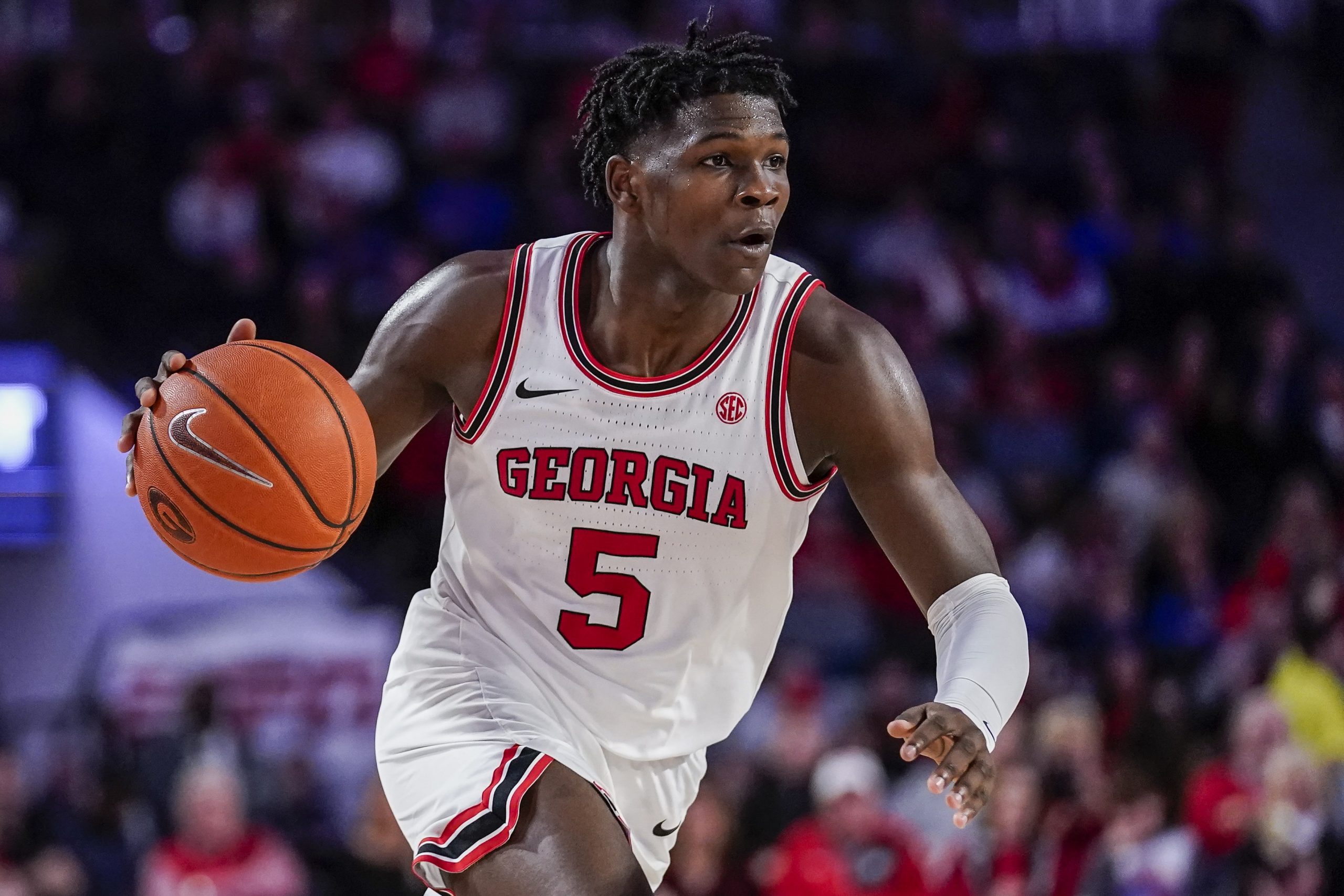 Obi Toppin, SF, New York Knicks (+600)
Toppin is already 22 years old, so he is older and probably more NBA-ready than the rest of his draft class. As a redshirt sophomore at Dayton last season, Toppin averaged 20.0 ppg and 7.5 rpg while shooting 63.3 percent from the field. He will likely start at small forward on a bad Knicks team. RJ Barrett and Julius Randle are the top returning scorers on the Knicks, which is not saying much. Toppin is going to be relied upon to make immediate contributions.
James Wiseman, C, Golden State Warriors (+600)
Perhaps no rookie got drafted into a better situation than Wiseman. Most importantly, he is actually going to win basketball games straight away—maybe not the NBA title especially since Klay Thompson is out for the season, but the Warriors should be back in the playoffs. Wiseman will get to be in a starting lineup highlighted by Stephen Curry, Draymond Green, Andrew Wiggins, and Kelly Oubre Jr. Even if he isn't quite NBA-ready, Wiseman has every reason to succeed.
Killian Hayes, PG, Detroit Pistons (+800)
Hayes finds himself in a decent situation, himself—even though he probably won't be winning a whole lot in the early stages of his career. In terms of a bid for Rookie of the Year, the 19-year-old is in a great spot. He is expected to start at point guard for Detroit and will have a former NBA MVP mentoring him (Derrick Rose). Like Ball, despite his young age Hayes has already logged two-plus years of professional experience overseas.
Value longshots
Tyrese Haliburton, SG, Sacramento Kings (+1500)
Haliburton's fall to No. 12 in the draft should work out well for both player and team alike. There are rumors that Buddy Hield could be on the way out of Sacramento—but even if he isn't, Haliburton should be a big factor on this team. The former Iowa State standout can back up Hield at the 2 spot and De'Aaron Fox at point guard.
𝐅𝐢𝐫𝐬𝐭 𝐝𝐚𝐲 𝐨𝐟 𝐬𝐜𝐡𝐨𝐨𝐥 🤓 pic.twitter.com/h50cPkHGmg

— Sacramento Kings (@SacramentoKings) December 2, 2020
Isaac Okoro, SF, Cleveland Cavaliers (+2000)
Okoro isn't going to be winning many games in 2020-21 and it could be a while before he ever sniffs the playoffs, but if he is in the business of individual numbers—and perhaps accolades—then Cleveland is the perfect spot. The Cavs stink, and therefore Okoro (who is penciled in as the starter at small forward) will be on of their major players right off the bat. Although he is just 19 years old, the former Auburn star's athleticism is already NBA material.
Prediction
Some would say that Ball is a potential bust, but for this award in which nobody has great odds you are going to have to make a high-risk, high-reward choice. That pretty much encapsulates Ball himself, as his upside is off the charts. With professional experience in his pocket and lots of playing time with Charlotte in his immediate future, I think he could reach that upside sooner rather than later. At +400, the youngest Ball brother is a strong pick.
Pickswise is the home of free NBA picks and predictions. We will cover all the big offseason news before making picks for every game during the 2021 season.