NBA Saturday same game parlay (+861 odds): Philadelphia 76ers vs Portland Trail Blazers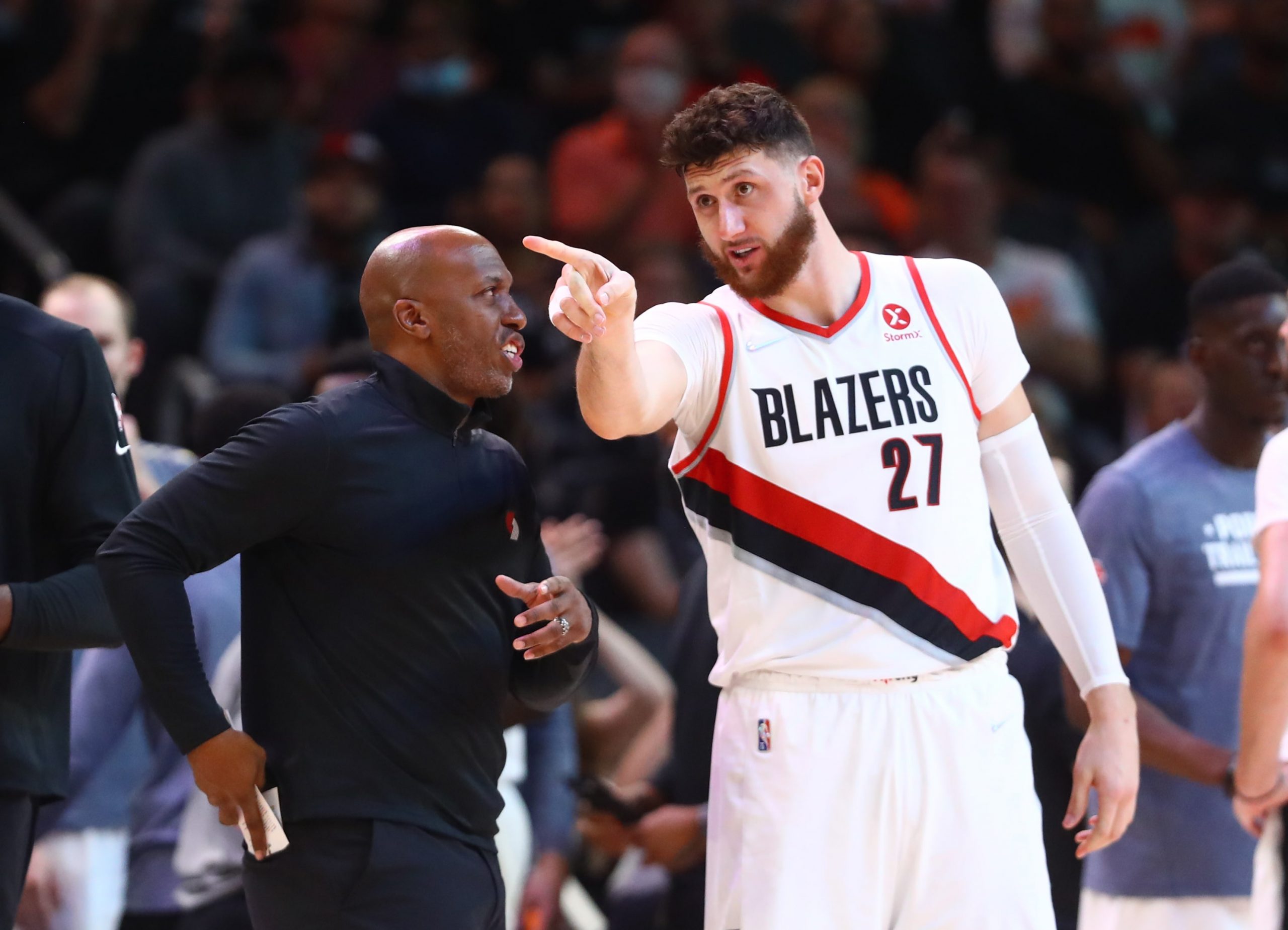 Let me tell you what's going to happen: we're going to watch college football all day and then at around 10:30-11:00pm ET, we're all going to be like, "whoa, the Philadelphia 76ers and Portland Trail Blazers are playing? Why don't we have money on this!?!?" You know it; I know it; everybody knows it. I'm getting in front of this thing and you should too. All we have to do is drop a little same game parlay and then go about our business. So easy.
Let's take a look at the best options for this showdown and don't forget to check out our full game previews for picks on the sides and totals of all the NBA games tonight. As always, follow me on Twitter just in case there are more NBA player props to bet.
Jusuf Nurkic (Trail Blazers) 15+ points (+250)
Damian Lillard 10+ assists  (+230)
Parlay odds: +861
Jusuf Nurkic (Trail Blazers) 15+ points (+250)
This guy should be on the court as much as possible given the opponent. I always say you can't compile statistics if you are on the bench. That's just science people. The Trail Blazers have the 76ers visiting and that means Andre Drummond. Why not just cover him with Nurkic and call it a day? The beauty of this move is that fact that we don't need Nurkic to be on the floor forever to get home on this number. In his last game, he took 13 shots in just 22 minutes. That's the stuff right there. Drummond can't defend at this point in his career and if I was in charge I would attack him. I'm not but if I was that's what I would do. This is a really low bar for a +250 bet.
Be sure to check out our full game preview for Philadelphia 76ers vs Portland Trail Blazers
Damian Lillard 10+ assists  (+230)
If Nurkic is scoring 15+ then Dame should be dishing the rock. In the 5 games that Nurkic has hit 15+, Lillard had 10+ assists. That's pretty good. I know 10+ assists is a pretty high bar, but Lillard is passing the rock these days. He looks like an actual point guard instead of a scoring machine. He's hit double-digits in assists 6 times already this season so this really isn't that crazy. I think this is worth a bet tonight.
Pickswise is the home of free NBA picks and predictions. Make sure to also check out our NBA parlays and NBA prop bets tabs for more expert picks.