NBA Saturday six-team mega parlay (+2918 odds)
We enjoyed a wildly successful Christmas Day at the NBA office, going 4-1 on our game picks (including our NBA best bet and Pickswise Lock of the Day—Nets -2.5), 4-1 on player props, and cashing our Nets -2.5/Heat -5.5/Clippers ML parlay at +586.
Now we are back for more with a Saturday mega parlay. Just because Christmas has come and gone, the NBA doesn't stop!
Hawks ML (+100)
Thunder ML (+135)
Wizards ML (-130)
76ers -6.5 (-110)
Pacers -3.5 (-110)
Parlay odds: +2918
For our third mega parlay of the 2020-21 campaign, we mix in some favorites against the spread, one favorite on the money line, and couple of underdog outright winners. Let's break down each of the five legs one by one.
Atlanta Hawks ML over Memphis Grizzlies (+100)
Through just one game of the season, the Hawks showed some early—and expected—signs of improvement. They beat the Chicago Bulls 124-104 and it was nowhere near as close as the score suggests. Keep in mind that Atlanta had 83 points at halftime before calling off the dogs. Trae Young led the Hawks with 37 points and shot 10-of-12 from the field (5-for-6 from three-point range). Atlanta also had six other guys who scored more than 10 points. Other than Ja Morant, Memphis might struggle early on in the season. With Jaren Jackson Jr. and Justise Winslow out for who knows how long, the Grizzlies are going to be missing some depth. What Atlanta showed impressed me against the Bulls and this team has added several more scoring options and plenty of defensive depth off the bench.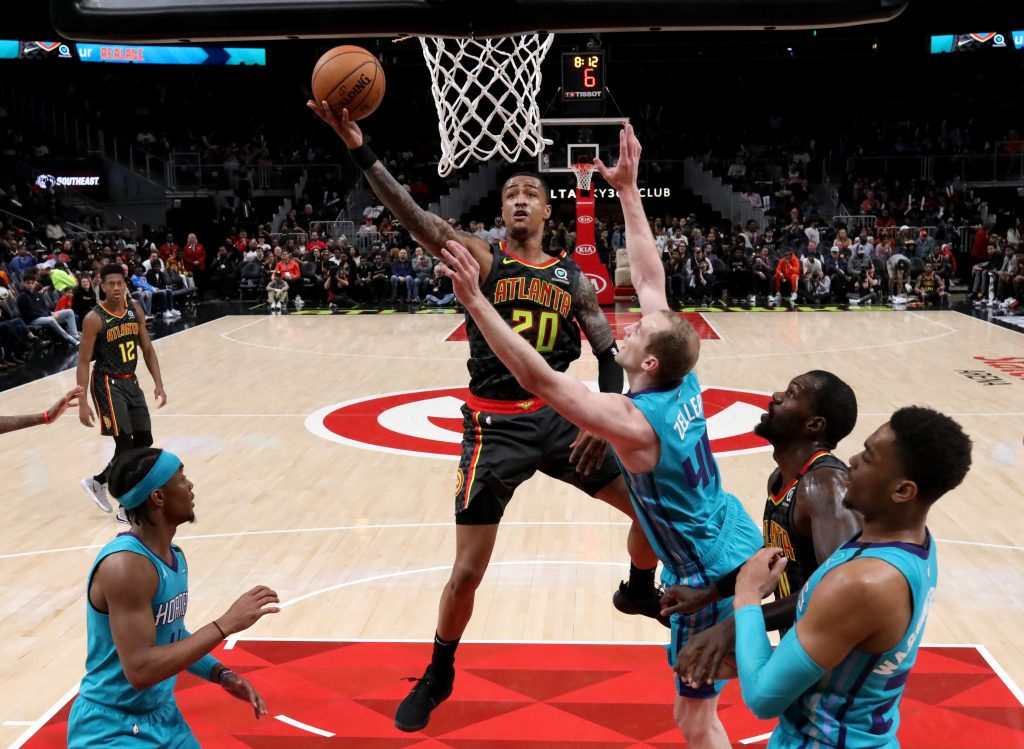 Oklahoma City Thunder ML over Charlotte Hornets (+135)
The Thunder will open their season on Saturday night due to their season opener being postponed against the Rockets. They are taking on the Hornets, who just got beat by Cleveland in their opening game. Charlotte lost by seven but needed a huge second half to even get within double-digits. Other than Terry Rozier and Gordon Hayward, no one else scored more than 11 points and LaMelo Ball endured a disastrous NBA debut. The Hornets just lost Cody Zeller for about four to six weeks, too, so they will be thin at center. The Thunder went 44-28 last season and still have plenty of talent even though Chris Paul is now playing for Phoenix. With the addition of veteran players like Al Horford, George Hill, and Trevor Ariza, OKC has a shot here at a minor upset.
Washington Wizards ML over Orlando Magic (-130)
The Wizards showed in their opener that Russell Westbrook and Bradley Beal can share the ball and be effective doing so. Even though they unsurprisingly lost to an Eastern Conference contender in the Sixers, they covered and looked impressive. They shot a ridiculous 48 percent from three-point range at Philadelphia's expense. While they may not continue to shoot that high, they should still be very good from deep this season and again in this game. The Magic are overvalued on Saturday because of their season-opening win over the reigning East champion Heat. Expect Washington's guards to take over and for the Wizards to get what they want offensively, leading them to a routine win.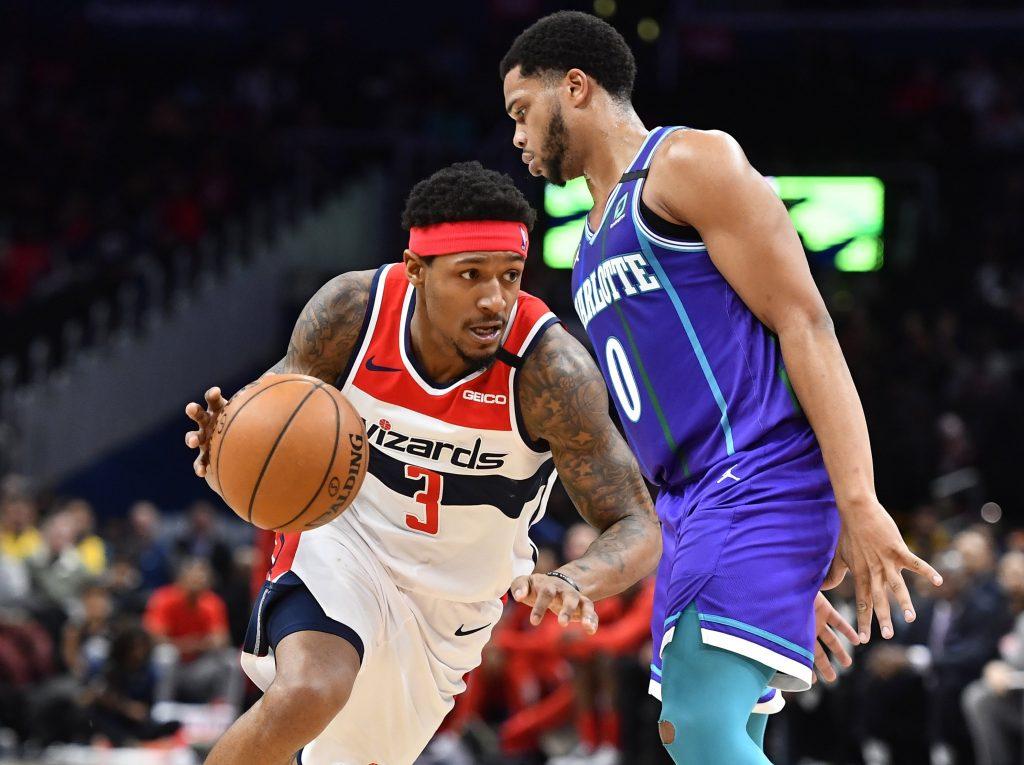 Philadelphia 76ers -6.5 over New York Knicks (-110)
Opening games for these teams were quite predictable: a win for Philadelphia and a loss for New York. It's so far so good for the changes in Philly, although the true measures will be against good teams and in the playoffs. Saturday's contest is neither of those things. Joel Embiid got off to a really good start and most teams–including the Knicks—don't really have someone who can bother him much. The 76ers should be able to get what they want all game long and be efficient on offense as a result. New York lost its opener against Indiana and it isn't getting any easier here. RJ Barrett is promising and Obi Toppin may turn out to be a solid pick, but the Knicks are still a long way away from being good.
Indiana Pacers -3.5 over Chicago Bulls (-110)
Indiana got a win in its opener and a follow-up win—probably a convincing one—looks quite likely at Chicago. The Pacers predictably beat up the Knicks on Wednesday, taking control in the third quarter and never looking back. In true Pacers fashion, it was a total team effort with five players in double-figures and three at more than 20 points. Damontas Sabonis had 32. This is a talented and experienced team that should take advantage of the Bulls. Expectations were low for the Bulls going into this season and then they probably dropped even lower after they gave up 42 points and were down 13 at the end of the first quarter of the season against Atlanta at home. Fading the Bulls is going to be a solid strategy this season, because this is a very young team that lacks on-court leadership.
Pickswise is the home of free NBA picks and predictions. We will cover all the big offseason news before making picks for every game during the 2021 season.