NBA Saturday three-team mega parlay (+894 odds): Raptors pour it on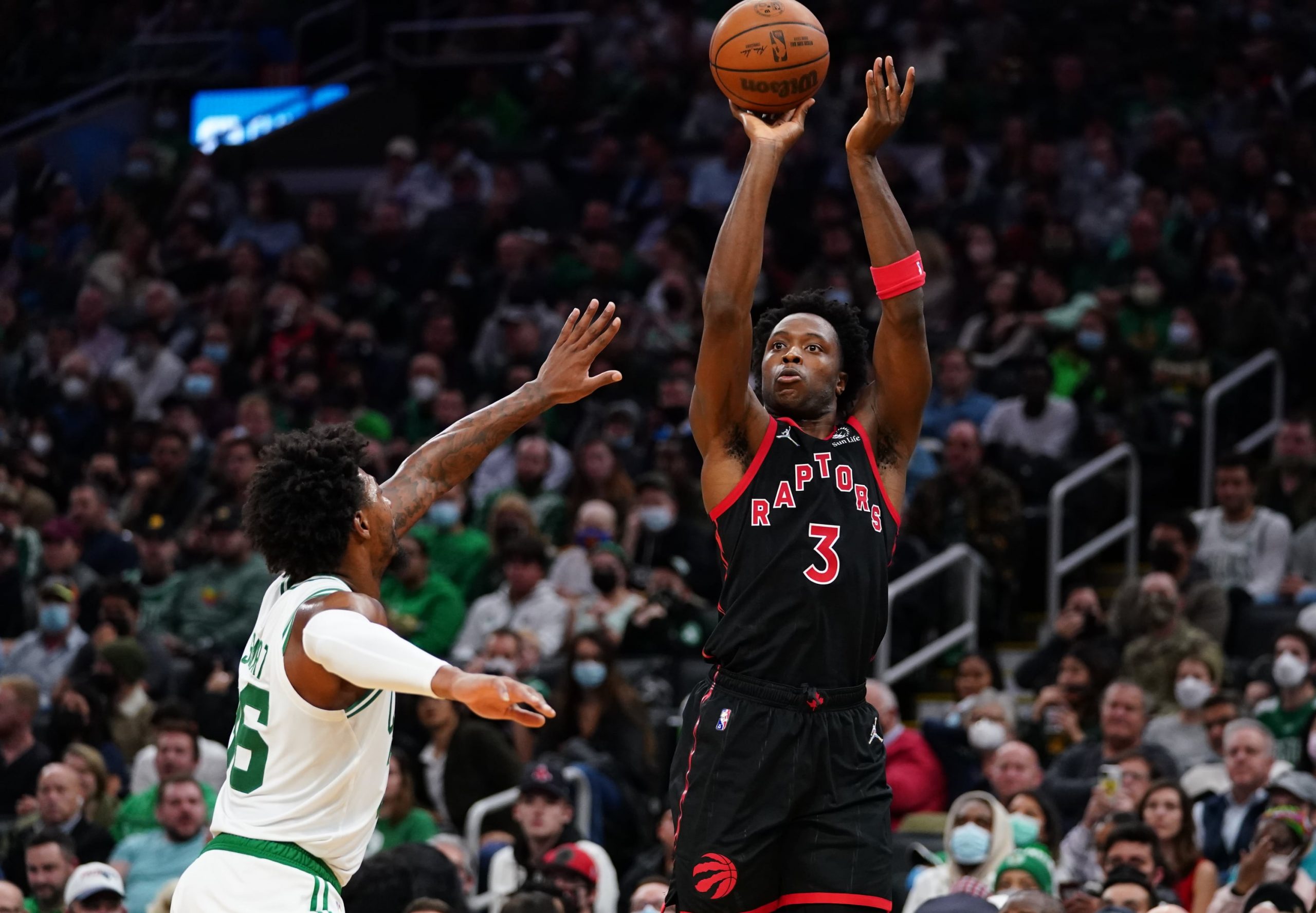 Obviously it's Saturday so we are all going to have college football brains. There's nothing wrong with that. It actually makes us decent human beings which is what I strive to be. But just because we're watching college football, doesn't mean we should neglect the NBA. That would be a tragedy which is why I've taken the liberty of going through our NBA experts' picks and making a parlay out of them. I'm not a hero people, just doing what's right.
Don't just read about this parlay though. You'd be crazy to do that! Our team has put together picks on the side and total of all the games on the NBA slate today/tonight. You can also follow me on Twitter for any other bets I might throw out throughout the day.
Toronto Raptors -13.5 (+168) *Alt Line
Boston Celtics -2.5 (-106)
Washington Wizards -4.5 (-110)
Toronto Raptors -13.5 (+168) *Alt Line
The Raptors -8.5 is a 3-star NBA best bet from Pickswise NBA expert, Germantas Kneita. After reading what he said, I think for the sake of the parlay we kick it up to Raptors -13.5. Germantas says that on the second night of back to backs, the Pistons have lost in both those of those situations by an average point differential of -16. I looked it up and it's true. He also likes the Raptors' fifth best turnover differential to play a role as the young Pistons could be turning the ball over left and right. I say we trust Germantas and back the Raptors at an elevated price in our parlay tonight.
Be sure to read Germantas Kneita's full game preview for Detroit Pistons vs Toronto Raptors
Boston Celtics -2.5 (-106)
One of my favorite NBA guys at Pickswise is Filip Tomic. He's as sharp as a tack and has the stones of a champion. It's a deadly combination really so when he's says we should back the Boston Celtics at -2.5 tonight. I trust him. When he says it's a 3-star move, I say "take my money!" Filip seems to think the loss of Collin Sexton will show itself tonight and I think he's right. So far they've only seen the Washington Wizards and Detroit Pistons. Tonight they'll get a Boston Celtics bunch that looks like they are heading in the right direction. Don' t let the records fool you, the Celtics belong in this parlay.
Be sure to read Filip Tomic's full game preview for Boston Celtics vs Cleveland Cavaliers
Washington Wizards -4 (-110)
I went right back to Filip with this one even though he only has it ranked as a 1-star move. I think he's right about how bad the Orlando Magic are right now. They are very young and have an incredibly hard time scoring the basketball. Anytime Cole Anthony is leading your team in scoring, that's bad. Bradley Beal won't be around for this one but Spencer Dinwiddle will take over that role. We've seen big games out of him in the past and that could happen again tonight. The Wizards are a good add to this parlay.
Be sure to read Filip Tomic's full game preview for Washington Wizards vs Orlando Magic
Pickswise is the home of free NBA picks and predictions. Make sure to also check out our NBA parlays and NBA prop bets tabs for more expert picks.