NBA Thursday same game parlay: Utah Jazz vs Washington Wizards (+1086)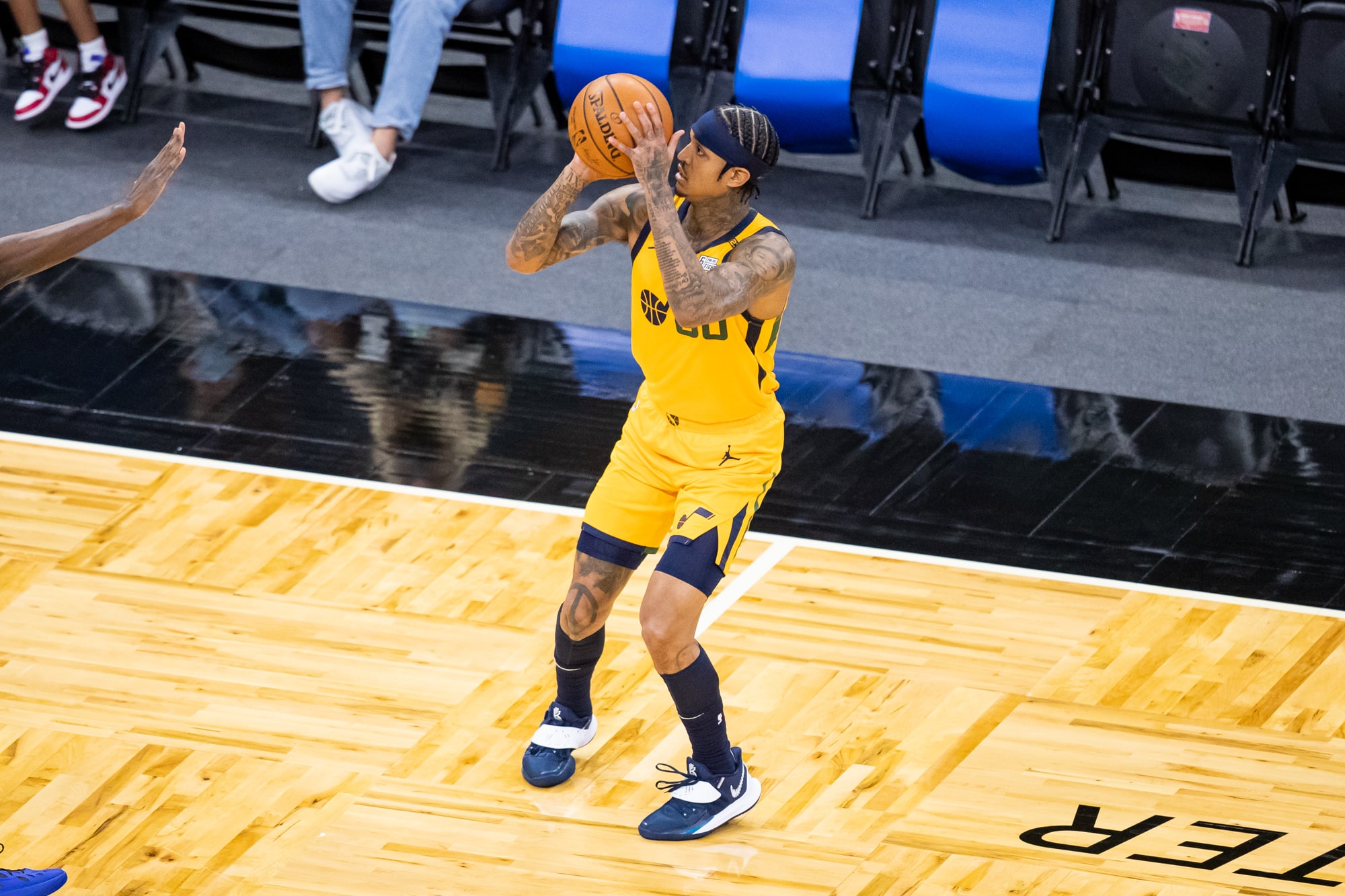 It's that time of the year when bettors forget about the NBA for a bit and focus on college hoops. Not us though, not ever. We've got a six-game NBA slate being kicked off between the Utah Jazz and the Washington Wizards at 7pm ET. NBA TV is taking over for TNT in televising this one as they will be covering the NCAA Tournament. As always, a same game parlay is in order and that is exactly what we will go over now. Let's take a look at the best options for this showdown and be sure to check out our full game preview for picks on the side and total.
Utah Jazz -11.5 (-110)
Jordan Clarkson to record 20+ points (-145)
Jordan Clarkson to record 4+ made threes (+118)
Joe Ingles to record 4+ made threes (+198)
Utah Jazz -11.5 (-110)
No team in the NBA shoots more three-pointers on a per game basis than the Utah Jazz so it makes sense to start there tonight. On the season, only three teams defend the three-point line worse than the Washington Wizards which makes the approach that much better. With the same-game parlays, correlation is key so with that in mind, we just need to find what correlates with what and then fire away. For tonight, there could be a little value in taking the Jazz -11.5 as they have the best record in the NBA and the Wizards are coming off a back-to-back situation. All we have to do now is tie this bet with things that would be likely to happen if Utah wins in a blowout tonight.
Jordan Clarkson to record 20+ points (-145)
If the Jazz were to blowout the Wizards tonight, it would mean more minutes for Jordan Clarkson. The great part about Clarkson is that he doesn't need many minutes to score points. When he is on the floor with the second unit, he dominates the ball. In fact, he is attempting a career-high 14.9 shots per contest this season. He should have no problem attempting at least 15 shots tonight against the Wizards who play at the league's fastest pace. Chances are, if he takes 15+ shots, he will score at least 20 points.
Jordan Clarkson to make 4+ three-pointers (+118)
A noticeable difference in Clarkson's game this season is his propensity to take the three-pointer. He averages 8.6 per game which is 2.6 more than any other year in his career. As a result, 53.4% of Clarkson's points this season have come from three-pointers. If bettors think the Jazz will blow out the Wizards and Clarkson will have more than 20 points, then it makes sense that he will hit at least four shots from long range..
Joe Ingles to make 4+ three-pointers (+198)
It sounds crazy to think that two different bench players from the same team would hit four plus three-pointers but in this case it's not. Just last game Joe Ingles and Jordan Clarkson accomplished the feat in the Jazz's win over the Celtics. Back on February 22nd in a win over the Charlotte Hornets, the pair combined for 12 three-pointers. That situation was much like this one as the Jazz were 13-point favorites and won in blowout fashion. Given the pace up spot tonight, it makes sense that both would make it rain.
Pickswise is the home of free NBA picks and predictions. Make sure to also check out our 'NBA parlays' and 'NBA prop bets' tabs for more expert picks.