NBA Tuesday same game parlay (+1273 odds): Dallas Mavericks vs. Los Angeles Clippers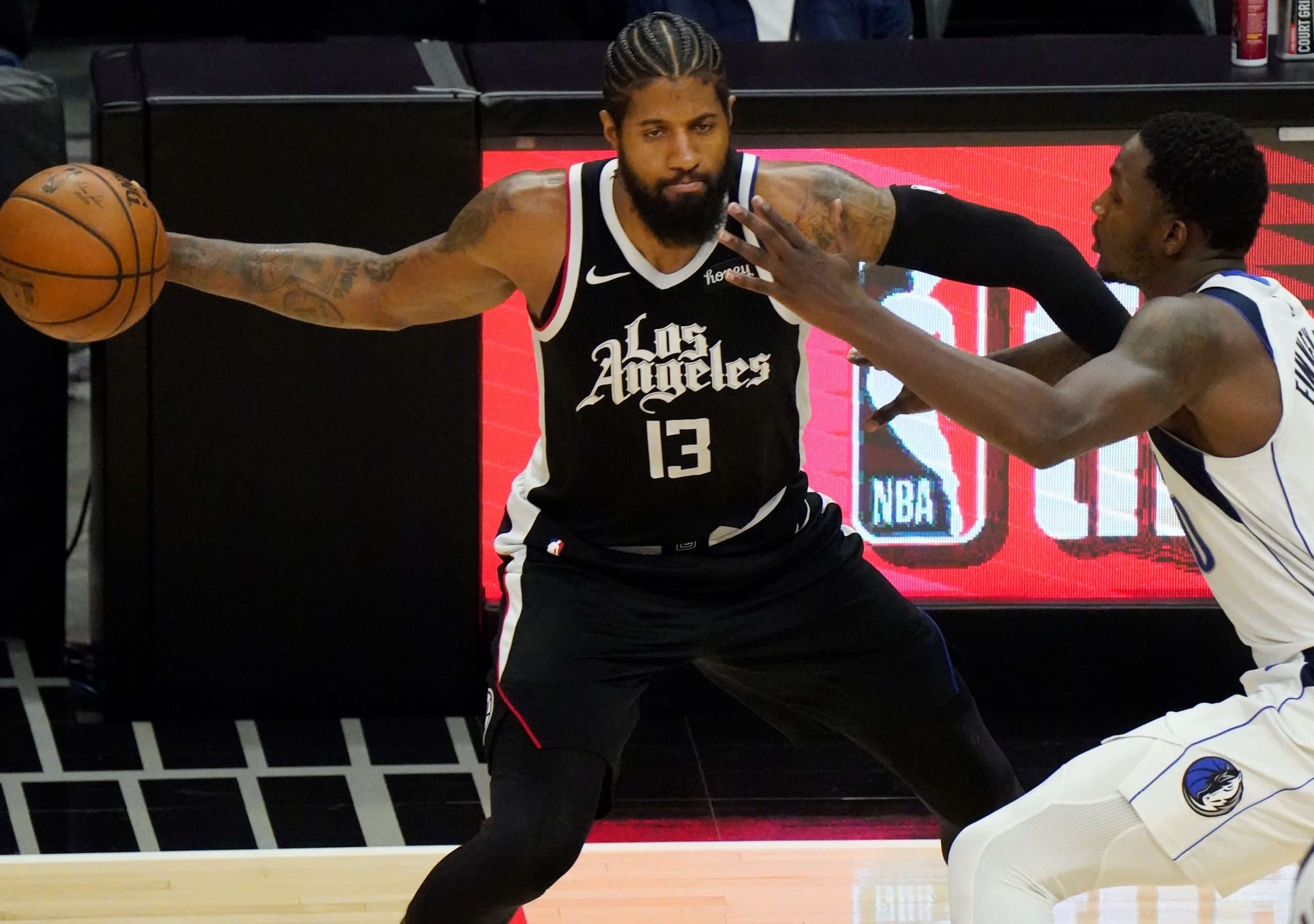 I'll admit it, I'm hooked. I can't stop watching the NBA playoffs at this point. I sat through a 30-point beatdown last night and didn't flinch. Watched the whole thing. The second game wasn't much better but if Damian Lillard is on my television dropping 40, I'll watch. Tonight should be even better because instead of two games, we have three. TNT has two of them starting with the Boston Celtics and Brooklyn Nets at 7:30pm ET. When they wrap up, they'll show us the Los Angeles Lakers and Phoenix Suns. However, my television will be on NBA TV at 10:30pm ET when the Dallas Mavericks and Los Angeles Clippers tip off. It has all the makings of a perfect same game parlay.
After you are done with this article, don't forget to check out our picks on the side and total for all of tonight's games. You can also follow me on Twitter for any other bets I might throw out throughout the day.
Kawhi Leonard over 5.5 assists (+118)
Paul George over 4.5 assists (+116)
Ivica Zubac to record 10+ points (+210)
Kawhi Leonard over 5.5 assists (+118)
This parlay is about people helping people and what happens when people help people. I would expect the Clippers to take tonight's game after losing Game 1. The final score looked a lot worse than what actually happened so there is that. If the Clippers win, it will be because role players stepped up. If they step up, Kawhi Leonard's assist number will be better. In Game 1, he had 10 potential assists so the opportunity is there. There were missed opportunities all over the place. For example, I doubt Marcus Morris misses all six three-point attempts tonight. 93.6% of his threes on the season were assisted. That's just one example of many. Leonard hit this number in both games against the Mavericks in the regular season. I think he does it again.
Be sure to check out our full game preview for Dallas Mavericks vs. Los Angeles Clippers.
Paul George over 4.5 assists (+116)
Another guy who saw multiple potential assists in Game 1 was Paul George. His number coming in at 4.5 +116 feels like a steal but if bettors wanted to be on the safe side, they could do his "to record 4+ assists" prop at -200. I think that's crazy but to each their own. As with Leonard, George will benefit from role players dripping shots. He has recorded at least four assists in each of his last six games and in all four matchups with the Dallas Mavericks this season. He has recorded at least five assists in two of the four meetings with the Mavs. This feels like a great idea.
Ivica Zubac to record 10+ points (+210)
This is a tough one to swallow but it's not that crazy. If George and Leonard are getting assists, then Zubac should be scoring. A little. On the season, 73.5% of his field goals were assisted so there is some correlation. In three regular-season meetings with the Mavericks, he scored at least 10 points in all of them. Serge Ibaka was not active for two of those games but still. He scored 10+ points. He only played 19 minutes in Game 1 which will obviously be an issue, but we aren't asking him to do anything special here. Just put the ball in the hoop five times. He scored eight points in Game 1 so it wasn't like he was so far off. At +210, this is worth it, especially tied to the assist props.
Pickswise is the home of free NBA picks and predictions. Make sure to also check out our NBA parlays and NBA prop bets tabs for more expert picks.