NBA Wednesday first basket best bets and parlay: Count on KPJ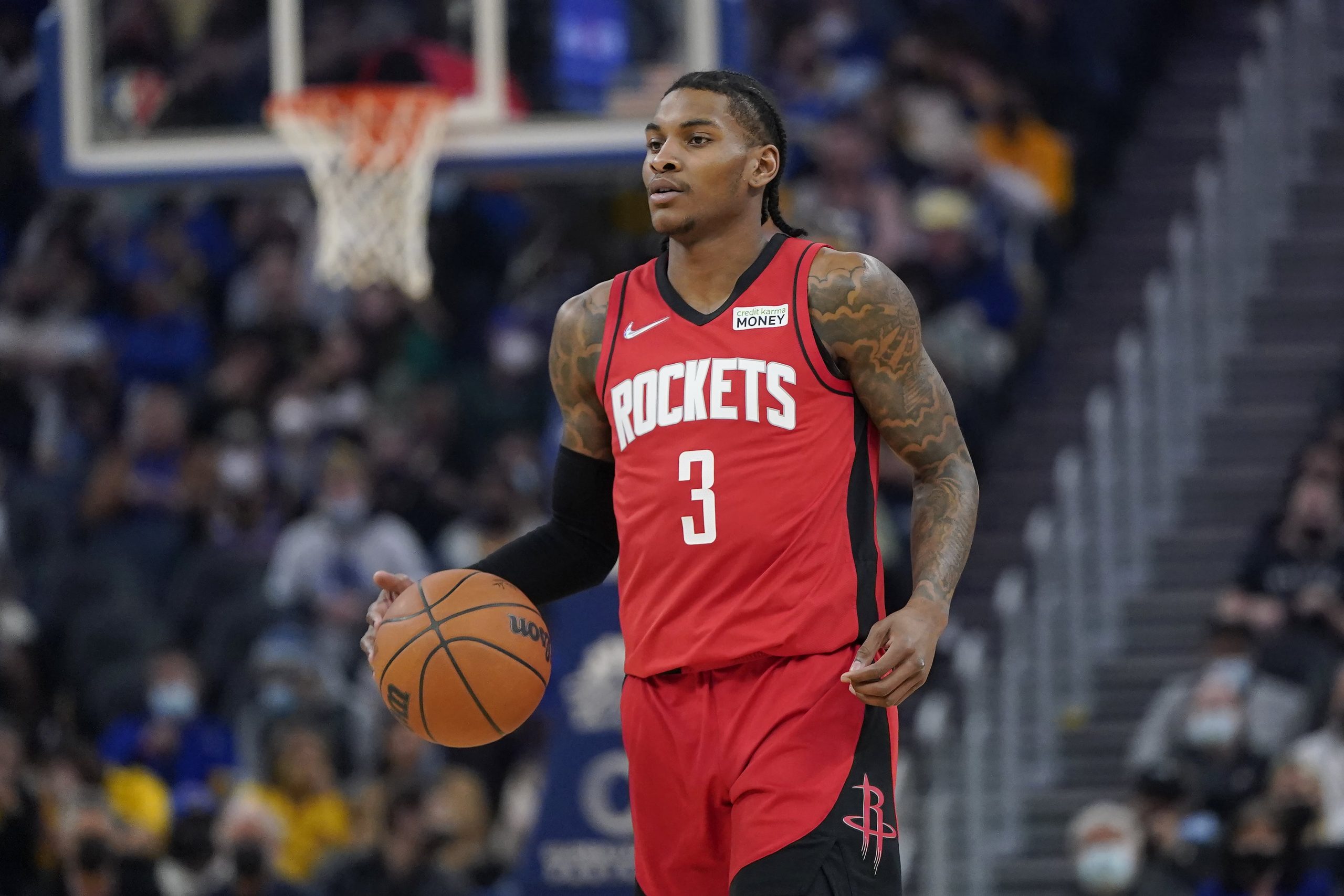 The NBA is approaching the home stretch, and we have another full slate on Wednesday. We have a big card with 12 games on the docket, including an intriguing doubleheader on ESPN. What better way to celebrate the huge slate than with some first basket bets? Let's dive into them, using odds from FanDuel Sportsbook.
Lakers vs Rockets: Kevin Porter Jr +700
Teams like to ride the hot hand, and Kevin Porter Jr is certainly the hot hand in Houston right now. KPJ put up 22 in his most recent game and 29 right before that. In both games, he attempted at least *10 shots* from beyond the arc. He has the green light, and he's taking advantage. In Houston's most recent game against the Heat, Porter hit the team's first basket. He took seven shots from the floor in just the first nine minutes of the game.
Christian Wood is questionable for the Rockets here, and if he plays then I think Houston is very likely to start with ball, since he's much better at winning tip-offs than Lakers big man Dwight Howard is. Howard is winning only 40 percent of his jumps this year. Wood is at over 60 percent, and even if Wood doesn't suit up I still think the Rockets are at least 50/50 to have the opening possession.
Nuggets vs Kings: Aaron Gordon +700
Looking toward one of the slate's nightcaps for our next play. For starters, I think Denver is very likely to take the first shot of the game here. Kings big man Damontas Sabonis has gone up for 32 jump balls this season and he's won only eight of them, a success rate of 25 percent. That's one of the worst marks in the league, whereas Nuggets center Nikola Jokic is winning over 59 percent of his tips. I don't most observers, or oddsmakers, realize how big of a role in the offense Gordon is playing these days. He's averaging 15 per game but gets treated by most media like an afterthought.
In the Nuggets' most recent game against the Warriors, Gordon took three of the team's first four shots. In their game right before that, he had 17 field goal attempts and scored 28. Right before that was a matchup against Houston, and Gordon made the game's second basket. Right before *that* was a game against OKC, and Gordon took each of Denver's first two shots in that one.
If you want to go really big, a Porter-Gordon parlay pays out at +6300!
Pickswise is the home of free NBA picks and predictions. Make sure to also check out our NBA parlays and NBA prop bets tabs for more expert picks.