NBA Wednesday same game parlay (+800 odds): Memphis Grizzlies vs Portland Trail Blazers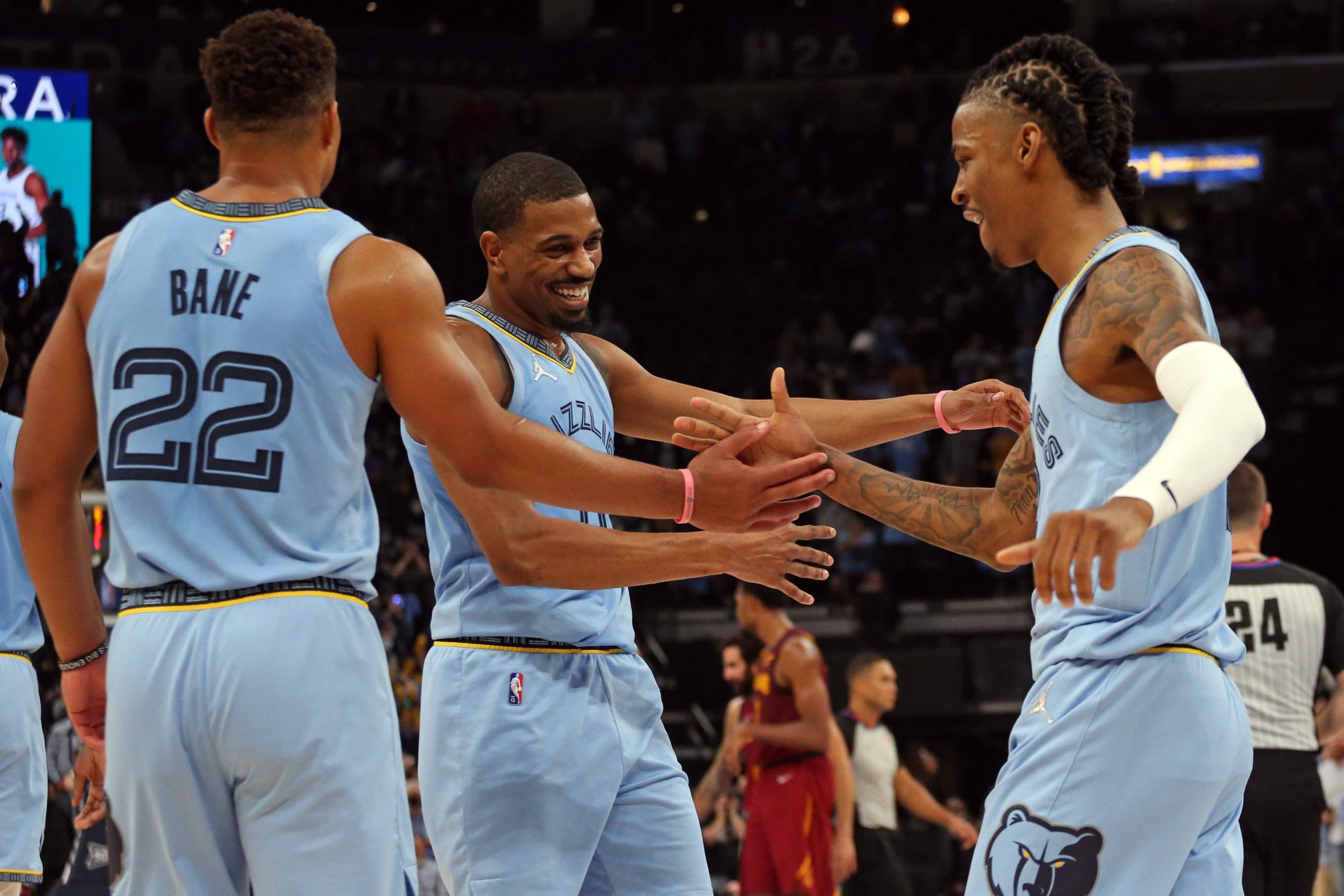 The Memphis Grizzlies and Portland Trail Blazers are getting together tonight on ESPN at 10pm ET. That's it. That should be the only thing you need to know to make the decision to throw out a same game parlay on DraftKings. That's all it took for me. If you think about it, it makes perfect sense. By the time this game starts, the World Series will have been on for a couple of hours and the NBA slate will be winding down too. This same game parlay will be the juice we need to get us through the night. Nobody on this planet can argue with that logic.
Let's take a look at the best options for this showdown and don't forget to check out our full game previews for picks on the sides and totals of all the NBA games tonight. As always, follow me on Twitter just in case there are more NBA player props to bet.
Desmond Bane to record 2+ steals
CJ McCollum to record 1+ blocks
Parlay odds: +800
Desmond Bane (Grizzlies) to record 2+ steals
Yes, I am addicted to the defensive props. What of it? What do you want me to do? Ignore the fact that there's a market that will pay out like this for 2 measly steals? We're just going to pretend that this guy hasn't done this already twice in only 3 games? I'm not doing that. The Grizzlies aren't really turning people over, so you can't just target anyone on that team, but Bane can get at least 2 steals. Only 5 teams in the NBA are worse in terms of turnovers per possession than Portland, so that should help too. Call me crazy but I think Bane can get a couple of swipes tonight.
Be sure to check out our full game preview for Memphis Grizzlies vs Portland Trail Blazers
CJ McCollum (Trail Blazers) to record 1+ blocks
Here's how my brain added this up. We're doing math here, so stay with me. CJ McCollum has blocked a shot in all 3 games so far this season. In a game against Phoenix, he blocked 3 shots. His pimp hand is pretty strong right now. So going by the numbers, he's 100% in this market so far. Now if you look at the Grizzlies side, they kind of get swatted a lot. I know it's been only 3 games, but only 4 teams in the association have been swatted more on a per-game basis. We're talking 7 times per game. We just need McCollum to raise up one time and we're home on this number. Seems pretty likely if you ask me.
Pickswise is the home of free NBA picks and predictions. Make sure to also check out our NBA parlays and NBA prop bets tabs for more expert picks.