NCAA Tournament bracket advice: How to win your 2021 March Madness pool
There are all kinds of ways to go about filling out your NCAA Tournament bracket. Heck, we should all just be happy that there is a bracket to fill out this year after the 2020 festivities were cancelled. But just being happy doesn't mean you choose your teams with a carefree nothing-to-lose attitude. Your pool is what you could lose! That's what you don't want to do, and that's why we are here—to give you the best chance of winning.
Now, back to those ways of making your selections…. There are always some people who are of the opinion that the less you know, the better off you are. Every once in a while that method works, and someone who barely follows college basketball wins big. In the long run, however, that kind of success is not sustainable. It doesn't maximize your chances on daily, weekly, or yearly basis. You can only get lucky so many times. Familiarizing yourself with as many teams and as many specific matchups as possible is always the way to go in every type of sports betting, and March Madness is no exception.
An unprecedented 2021
Although we finally have a tournament on our hands for the first time in two years, by no means are things back to normal amidst the Covid-19 pandemic. In order to minimize travel and hopefully preventing as many people as possible (hopefully everyone!) from contracting the coronavirus, the entire NCAA Tournament is being played in Indiana (most of it in or around Indianapolis). It is generally true that anything out of the ordinary levels the playing field and gives underdogs a better chance against favorites, I think the uniqueness of this 2021 event could actually make for fewer surprises. In previous years, teams could have advantages or disadvantages in terms of travel, location, or fan support. This time around, none of those outside factors have to be taken into account. Whatever team is better the court on any given day should emerge victorious.
But there is one outside factor that you do have to pay careful attention to in 2021; that is Covid-19, itself. Two notable teams are already dealing with issues. Kansas pulled out of the Big 12 Tournament and is currently under quarantine in Indianapolis. You will want to closely monitor the Jayhawks' situation in advance of their first-round date with Eastern Washington on Saturday afternoon (a No. 3 vs. No. 14 matchup in the West Region). The situation is even more precarious for Virginia, which withdrew from the ACC Tournament. Unlike the Jayhawks, the Cavaliers have not even made it to Indianapolis and won't do so until Friday. That will give them only Friday night and Saturday morning to get ready for Saturday night's contest against Ohio (a No. 4 vs. No. 13 matchup in the West Region).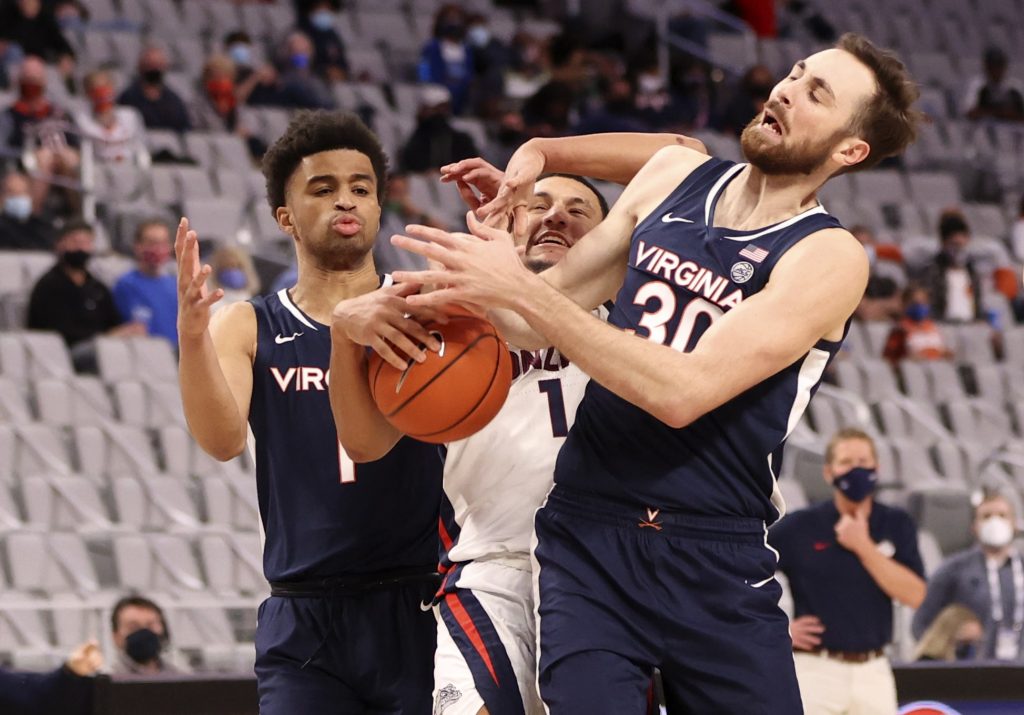 If a team cannot pass health and safety standards and withdraws from the NCAA Tournament by Tuesday evening, a replacement team can enter the field of 68 (Louisville is first in line). Any team that pulls out after the Tuesday evening deadline will not be replaced and its opponent will be awarded a bye to the next round.
As of now, Kansas and Virginia should be good to go in terms of taking the court for Big Dance participation. Needless to say, though, pick them to make a deep run at your own risk.
Injury issues
I don't think any team is good enough to overcome serious injury issues (or this year a significant coronavirus absence). Virginia wasn't in 2018 (when it infamously loss to No. 16 UMBC without De'Andre Hunter) and it's unlikely anyone will march to the title without one of its best players. That's not to say that Michigan is going to lose to Mount St. Mary's or Texas Southern right off the bat without Isaiah Livers, but at the same time it is hard to see the Wolverines making a real run if they don't have him on the floor. That is part of the reason why Alabama, Texas, and Florida State will be trendy Final Four picks out of the East Region.
Similarly, Villanova is in trouble without point guard Collin Gillespie. The Wildcats, who have won two of the last four National Championships, fell all the way to a No. 5 seed as a result of Gillespie's injury (a torn MCL) plus recent losses to Butler, Providence, and Georgetown. Watch out for Winthrop in the first round and/or Purdue in the second round.
Take the draw into account in some spots; don't in other spots
When it comes to picking a National Champion, I wouldn't advise paying too much attention to the draw. You have to win six games along the way. Barring multiple wildly unexpected developments, at least two or three of those games are going to come against elite competition. It doesn't really matter when in the tournament those games come. Plus, a huge win in the relatively early stages of a tournament could propel someone to bigger and better things down the road. A difficult draw could conceivably help in the long run. It should also be noted that the committee did a mostly good job of balancing this year's bracket. There isn't one region that is clearly better than all of the others or one that is notable worse. Perhaps the only team with a truly terrible draw is Oklahoma State. But, hey, if you are a believer in Cade Cunningham and company, you should go ahead and roll with them. If they can topple Illinois in the Sweet 16, there is no reason why they can't go all the way. In all likelihood, you're gonna have to go through the Fighting Illini at some point. For the Cowboys that would come after two rounds. For Gonzaga that would come in the National Championship. It's not necessarily equal, but you have to beat them all the same.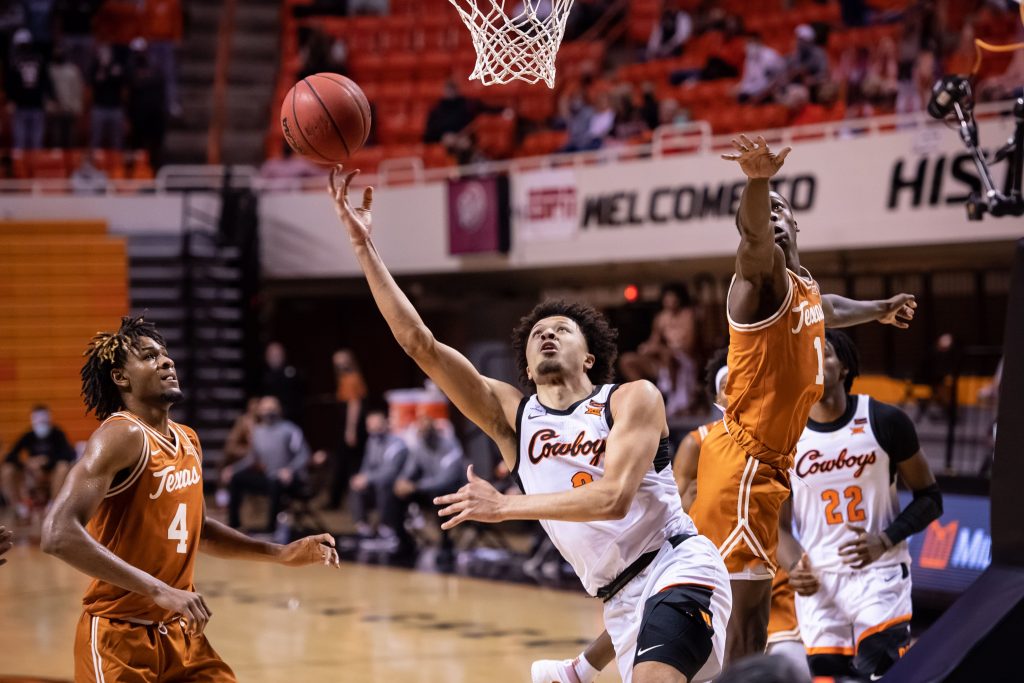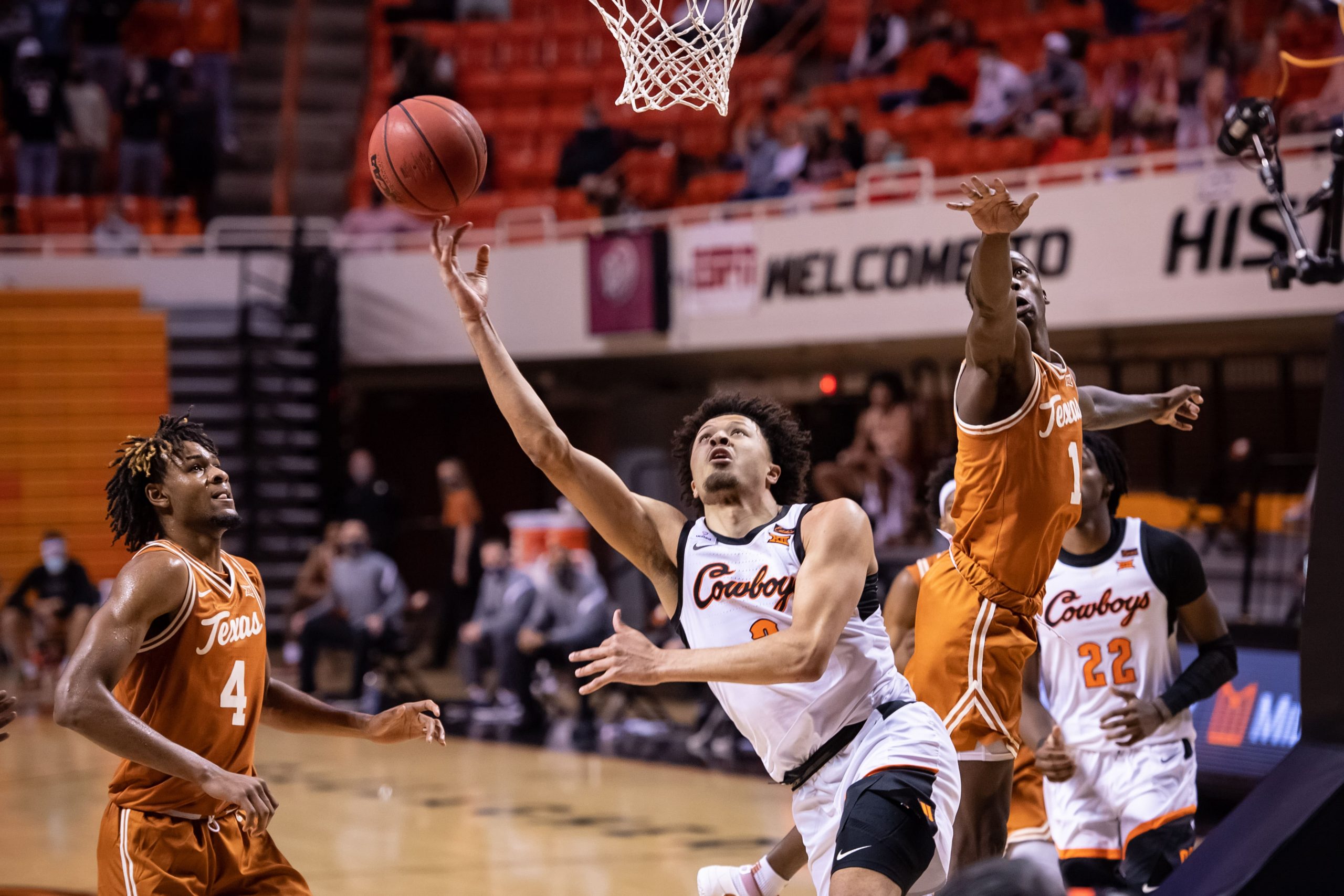 It may not be a bad idea to work backwards, picking your champion, finalists, and even Final Four teams at the start. But other than that, you really need to take the draw into account. Even though Georgia Tech has won eight games in row, for example, I'm not going to stay on the Yellow Jackets' bandwagon when they have to play Loyola Chicago in the first round and Illinois in the second. Nor am I about to pick Colorado to go a long way when it is in a region with the Big East champion (the Buffaloes play Georgetown in round one), the Big 12 champion (Texas), the SEC champion and runner-up (Alabama and LSU), and the ACC runner-up (Florida State).
In conclusion, there is no right or wrong way to fill out your bracket. But those are just some of the things you want to consider before putting pen on paper.

Pickswise is the home of March Madness Predictions. Check out all of our March Madness Picks, including daily March Madness Parlays throughout the NCAA Tournament.