NCAA Tournament bracket reaction: West and Midwest loaded, Michigan's East Region is the place to be
Gosh was it fun to watch a selection show again. Two years between selection shows are two too many, so let's make sure we never have another NCAA Tournament cancelled—which was the case, of course, in 2020. Fast forward 12 months and Selection Sunday just capped off an outstanding week of March Madness in which automatic bids were handed out to conference tournament champions. Now we know the at-large qualifiers, as well, as the committee has announced its much-anticipated field of 68.
With no further ado, let's discuss what the 2021 NCAA Tournament may have to offer as we begin the process of helping you fill out your bracket.
West Region: Zags have plenty of competition

Gonzaga may be the No. 1 overall seed, but the committee otherwise didn't do the Bulldogs any favors. Following a date with either Appalachian State or Norfolk State, they have to go up against Oklahoma in the second round. Virginia, technically the defending national champion since there was no tournament last year, could loom large in the Sweet 16. The West also boasts Iowa a soon-to-be Wooden Award winna Luka Garza in addition to arguably the Pac-12's two best teams—Oregon and USC. Gonzaga may be the favorite to win it all, but the Zags will have to be on their A-game from start to finish simply to reach the Final Four.
Prediction: Gonzaga (-230)
Value potential: Virginia (+1000)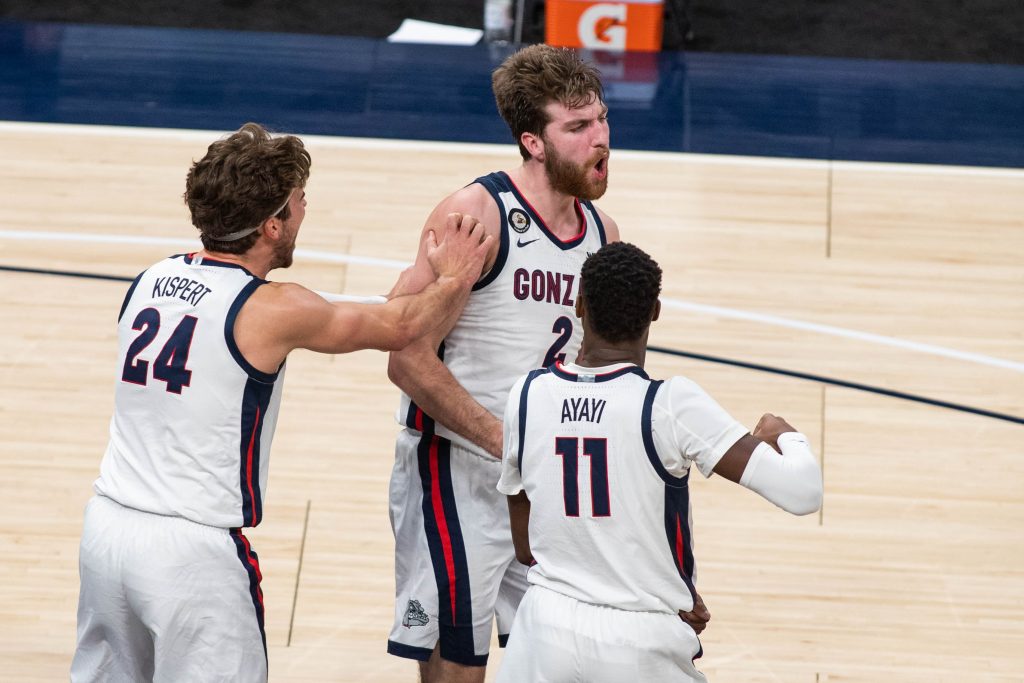 East Region: Where Madness happens
Michigan is no slouch of a No. 1 seed, but with Isaiah Livers plagued by a stress fracture the Wolverines could be vulnerable. There is no shame in being weaker than the likes of Gonzaga, Baylor, and Illinois. But that appears to be the current story for head coach Juwan Howard's club. If you're an underdog looking to make a Cinderella run, Michigan's region is the one you would select as your destination. That means the news is good for No. 2 seed Alabama, No. 3 Texas, No. 4 Florida State, and others. Either LSU or St. Bonaventure could get a shot at the Wolverine as early as round two before a potential UM-FSU Sweet 16 showdown. Also don't sleep on surprise Big East champion Georgetown and whichever blueblood wins a first-four showdown between Michigan State and UCLA.
Prediction: Florida State (+400)
Value potential: Texas (+450)
South Region: A whole bunch of championship-game experience
Villanova has won two of the last four NCAA Tournaments. North Carolina finished runner-up to Villanova on one of those occasions and then captured the title one year later. Texas Tech lost to Virginia in the 2019 title game, an overtime thriller. All three of those programs find themselves in the South Region, where the road is not going to be easy for top-seeded Baylor. The Bears and Tar Heels could collide in the second round, with Villanova potentially awaiting the winner in the Sweet 16. In the other half of this section, Texas Tech is on a collision course with Arkansas for the last 32 and with Ohio State for the Sweet 16.
Prediction: Baylor (-134)
Value potential: Arkansas (+800)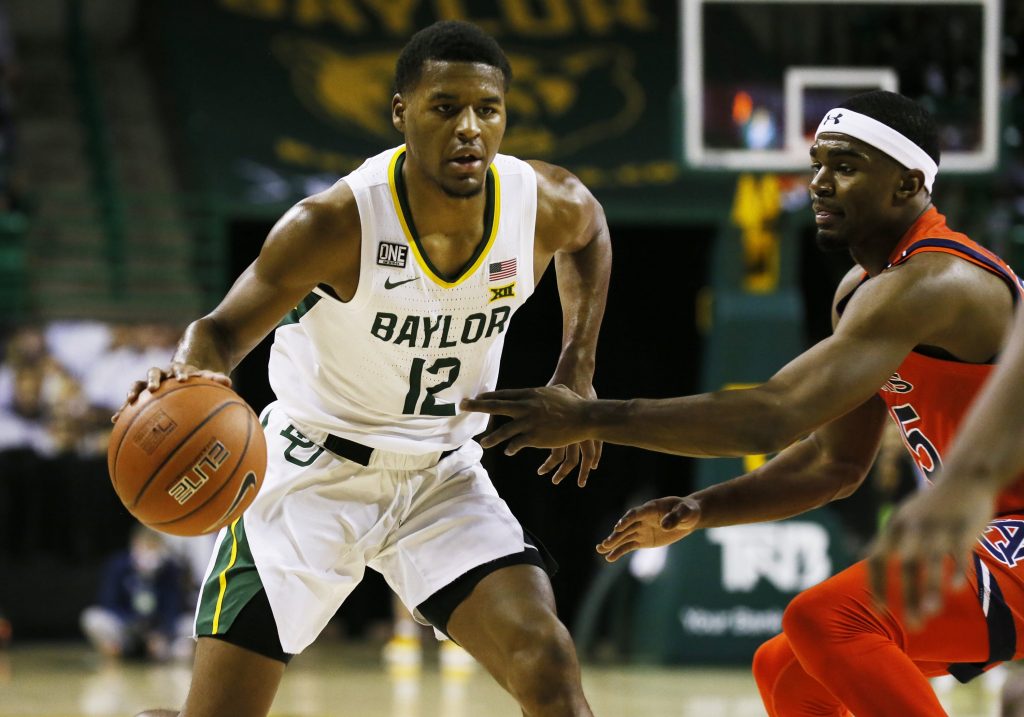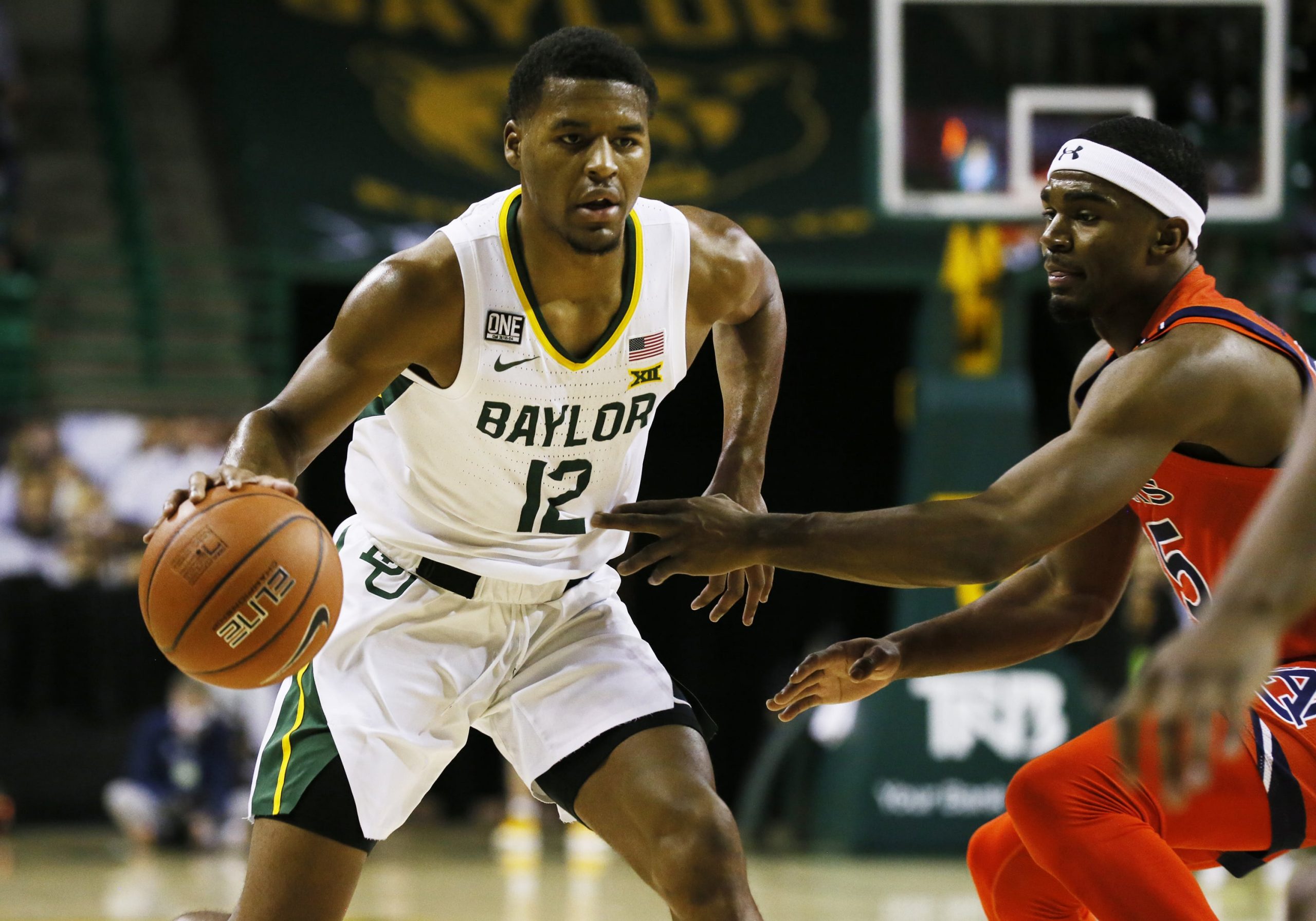 Midwest Region: Group of Death
If you divide the bracket into eighths, Illinois' half of the Midwest Region is the toughest of the tournament. The Big Ten Tournament champion (Illinois) and the ACC Tournament champion (Georgia Tech) would go head-to-head in the second round; that is pretty much unheard of. Of course, the Yellow Jackets would do well just to get out of round one (their opponent is Loyola-Chicago, which was everyone's favorite Cinderella story in 2018 and may be even better in 2021). The Sweet 16 matchup in this section could be Illinois against either Oklahoma State or Tennessee. At the bottom of this region, No. 2 seed Houston may not be a huge name but it cannot be discounter. The Cougars humiliated Cincinnati 91-54 in the AAC Tournament final.
Prediction: Illinois (+150)
Value Potential: Oklahoma State (+400)
Pickswise is the home of March Madness Predictions. Check out all of our March Madness Picks, including daily March Madness Parlays throughout the NCAA Tournament.