NFC South making moves, highlighted by Brady and Gurley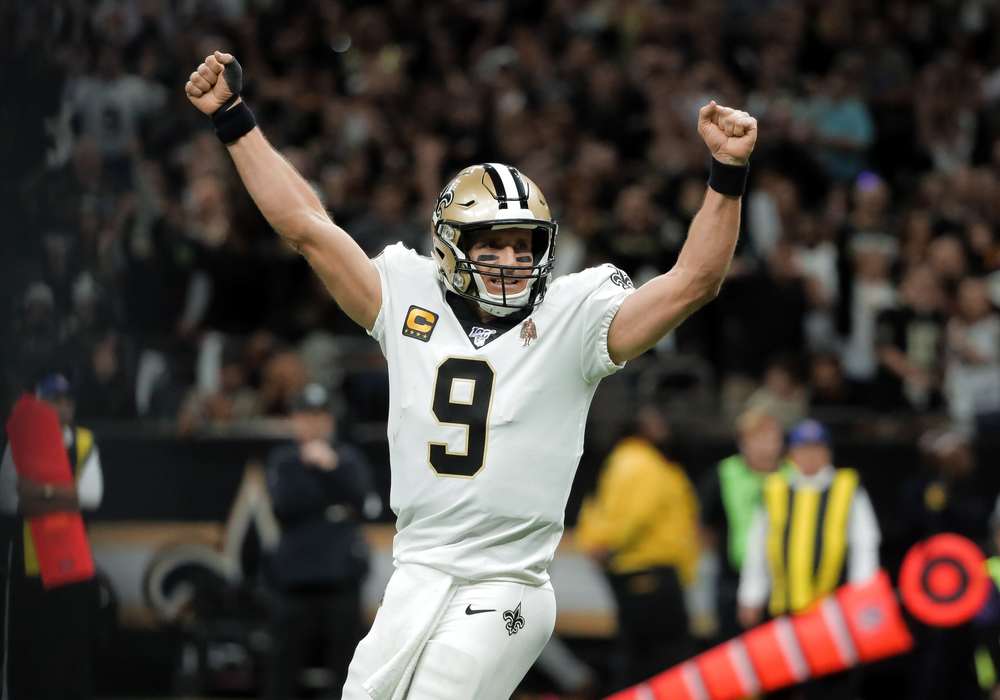 The NFC South may not be the best division in football next season. In all likelihood it won't be the worst, either. After all, Drew Brees is returning to the New Orleans Saints for at least two more years. Tom Brady is continuing his NFL career with the Tampa Bay Buccaneers. The Atlanta Falcons recently signed pass rusher Dante Fowler and running back Todd Gurley. Then there are the Carolina Panthers…. But, hey, at least they have Christian McCaffrey. Regardless, it will certainly be one of the league's most intriguing divisions to watch.
Let's take a look at the potential pecking order in the NFC South following the recent offseason transactions.
New Orleans Saints (-125)
Among NFC teams, New Orleans is the biggest favorite to win its respective division. That has more to do with the competition level than with the Saints, themselves. After all, they are second behind the San Francisco 49ers in the overall NFC odds (+600 to +450) and they are fourth on the Super Bowl chart (+1600). But the NFC South has belonged to New Orleans of late. It has triumphed on three consecutive occasions, most recently by a ridiculous six games (with a 13-3 record compared to the 7-9 marks posted by Atlanta and Tampa). Brees is back and he has another weapon at his disposal in receiver Emmanuel Sanders, who agreed to a two-year contract on Saturday.
Tampa Bay Buccaneers (+200)
Brady choosing Tampa Bay makes sense. First of all, this team compiled a decent 7-9 record in 2019 even though Jameis Winston threw 30 interceptions. Brady may not be the Brady of old at 42, but he is not going to throw 30 interceptions. He has far more pieces to work with on the Bucs than he would have enjoyed with the New England Patriots, and therefore won't have to do too much himself. Moreover, a youthful defense is firmly on the rise. And, of course, there are no state taxes in Florida! Meanwhile, Winston is a +700 fourth choice to be the Patriots' starting quarterback in Week 1 of the 2020 season.
Atlanta Falcons (+600)
The Falcons had been shedding salary left and right at the start of this offseason with no apparent plan in sight. Although it is still fair to say that this franchise is at least in minor rebuilding mode, it started building back up in a hurry. Atlanta traded for tight end Hayden Hurst on Wednesday, inked Fowler to a three-year contract on Thursday, and then signed Gurley to a one-year deal on Friday. Quarterback Matt Ryan is still young (34 years old) compared to a certain two other division mates at his position and his weapons include Gurley, Hurst, Julio Jones, and Calvin Ridley.
Carolina Panthers (+1400)
If the Falcons are in rebuilding mode, they won't admit it (against all odds they brought back head coach Dan Quinn). The Panthers, on the other hand, are readily admitting it. Ron Rivera is out; Matt Rhule is in. The Cam Newton era has also come to an end. McCaffrey will make sure that a goose-egg does not show up in the win column at the end of the 2020 campaign, but victories will be few and far between. The Washington Redskins are +200 favorites to sign Newton.