NFL MNF same game parlay (+756 odds): Detroit Lions vs Green Bay Packers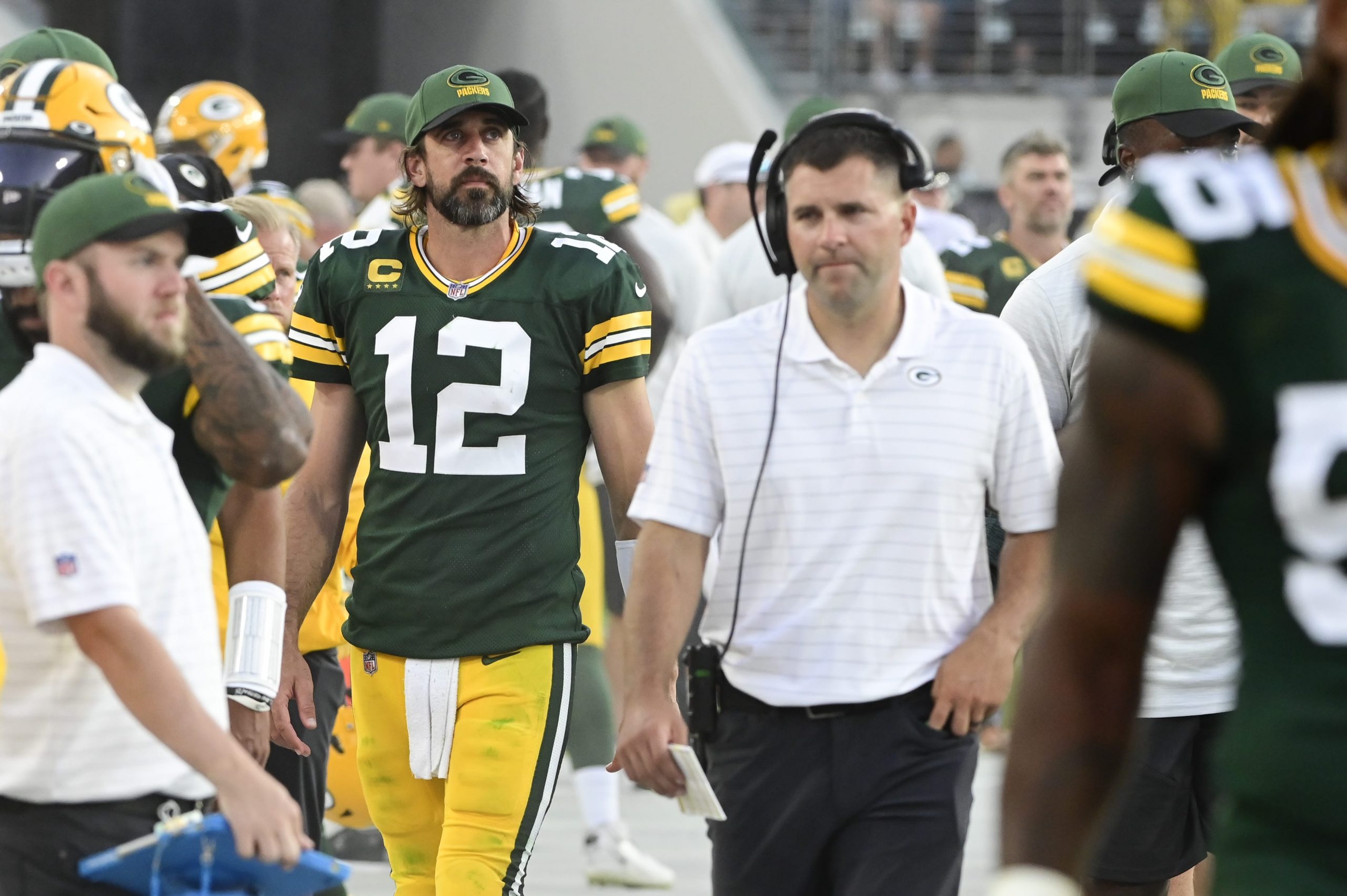 When the Detroit Lions and Green Bay Packers kick off at 8:20 pm ET on ESPN tonight, magic will happen. It will mark the beginning of what I think could be the greatest same game parlay in the history of same game parlays. I may be a little biased since I'm the one who put the parlay together, so there's that. Even still, this one feels like it's on a collision course with greatness. See for yourself.
Don't forget that you can also follow me on Twitter for any other bets I might throw out throughout the day. You never know when magic will just drop on the feed. Follow now and turn on notifications.
Green Bay Packers over 30.5 points (-110)
Aaron Jones 90+ rushing yards 
(+210)
D'Andre Swift Over 28.5 receiving yards (-110)
Green Bay Packers over 30.5 points (-110)
First off, the Packers will score points tonight. They just got embarrassed by the New Orleans Saints last week, which is all we need to know. The same thing happened last year when the Tampa Bay Buccaneers rolled them 38-10. Green Bay proceeded to hang 35 on the Houston Texans the next week. No questions asked. This is pretty much the same offense and this year they are getting the Lions in the beatdown spot. They couldn't ask for a better target. Detroit just gave up 41 points to the San Francisco 49ers last week and 31 of those points came in the first half. I think we are going to see a similar situation tonight with the Packers scoring all over the place. A 30.5 team total is very generous given what the Packers are working with offensively.
For more on this one, check out our full game preview for Detroit Lions vs Green Bay Packers.
Aaron Jones 90+ rushing yards 
(+210)
Backing a guy to go over 90 yards rushing when he only went for 9 yards on 5 carries in Week 1 is a bold strategy. I'm doing it anyway. Jones ran up against a brick wall in the Saints game. They were the second best run defense in the NFL last season and they are just as good this season. That won't happen this week against the Lions. Last season they were 25th in the metric and after their Week 1 performance against the 49ers, they may have gotten worse. I'm not sure how they accomplished that but they gave up 104 yards on 19 carries to Eli Mitchell. Enough said. Jones boat-raced Detroit last season for 168 yards on 19 carries in Week 2. I think he has a good shot at doing that again this time around.
D'Andre Swift Over 28
.5 receiving yards 
(-110)
When the Lions started getting rolled last week, Jared Goff began to throw the ball to his running backs. D'Andre Swift and Jamaal Williams combined for 20 targets and I'm guessing that happens again tonight. Why wouldn't it? First of all, it's Goff and he's a check down guy. Second, when the Packers jump out to their lead the Lions will be throwing–probably for the entire second half. The 49ers gave the Lions the flats in their beatdown last week and Goff took it almost all the time. Swift was listed as questionable with a groin injury earlier in the week, but it looks like he is good to go tonight. He can easily go for at least 29 in the receiving yards category tonight.
Pickswise is the home of free NFL picks and predictions. Make sure to also check out our 'NFL parlays' and 'NFL prop bets' tabs for more expert picks.