NFL Monday Night Football same game parlay (+1349 odds): Indianapolis Colts vs Baltimore Ravens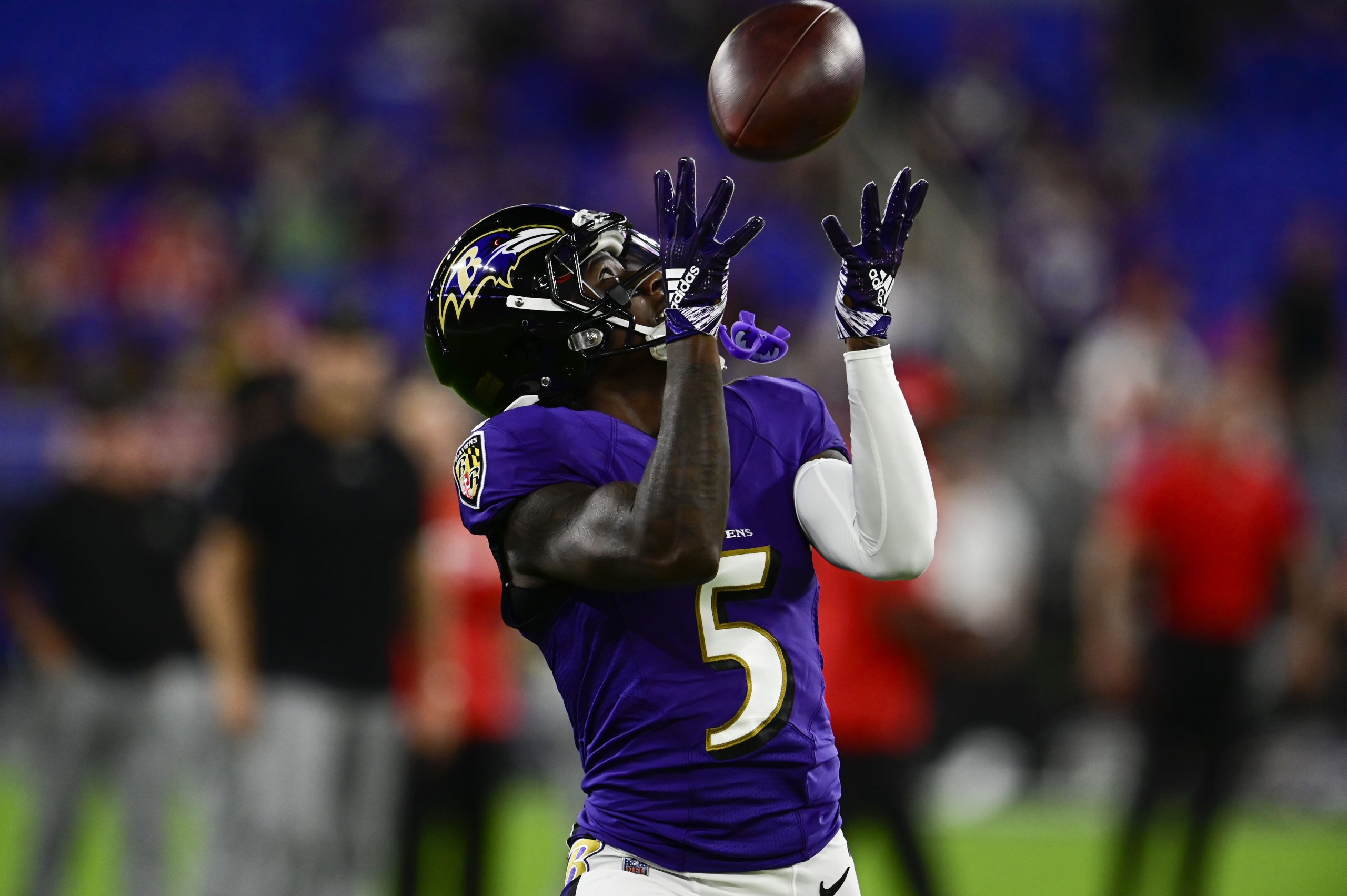 When the Indianapolis Colts and Baltimore Ravens get together on Monday night (8:15pm ET, ESPN) a lot will be made of the Colts leaving Baltimore back in the 1980s. We'll see footage of Mayflower trucks leaving in the night and the good people of Baltimore being left without an NFL franchise. It will be sad and to get us through, we will have to keep one thing in mind. None of it matters anymore. What does matter now is the fact that we have money on this game and we want to win. Not just for the money but for the glory that goes with it. Here's a little Colts vs Ravens same game parlay to help us with that.
Don't forget that you can also follow me on Twitter for any other bets I might throw out throughout the day. You never know when magic will just drop on the feed. Follow now and turn on notifications.
Marquise Brown to score 2+ touchdowns (+800)
Marquise Brown 70+ receiving yards (+134)
Marquise Brown to score 2+ touchdowns (+800)
Marquise Brown made a lot of people mad against the Detroit Lions a couple weeks ago. He dropped 3 sure touchdowns that week (2 on the same drive). I'm a big second-chance guy and Brown totally redeemed himself last week with his 49-yard touchdown reception. I even started calling him "Hollywood" again. He's back, in my eyes, and it couldn't be at a better time since the Ravens are playing the Colts this week. No team in the NFL has given up more touchdowns to wide receivers this season. On top of that, they've allowed the same guy to score twice in 2 of the 4 games they've played this season (Tyler Lockett, Cooper Kupp). They have trouble with the slippery guys and Hollywood classifies as slippery. I'll take +800 on this.
Be sure to check out our full game preview for Indianapolis Colts vs Baltimore Ravens
Marquise Brown 70+ receiving yards (+134)
Not only does Brown set up to score touchdowns but he also should go over his yardage total. He's checked in with at least 70 yards in 2 of his first 4 games and he had 69 yards in 1 other one. The Ravens are throwing the ball deep this season and it's obviously helping. In fact, Lamar Jackson leads all starting quarterbacks with a 11.6 ADOT on the season. He likes looking for Marquise Brown as his ADOT is 15.89 on the season and over 20 in the last 2 weeks. Only 2 teams in the NFL have given up more 40+ yard pass plays on the season than Indianapolis so we're good there too. It's time to go to Hollywood, people.
Pickswise is the home of free NFL picks and predictions. Make sure to also check out our 'NFL parlays' and 'NFL prop bets' tabs for more expert picks.