NFL
Back
NFL picks – NFL playoffs divisional round DFS/DraftKings lineup advice for Baltimore Ravens vs. Buffalo Bills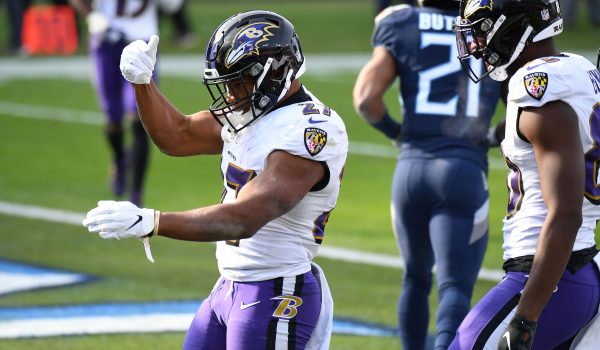 NFL
12:15PM
Fri 15th January 2021

NFL
12:15PM
Fri 15th January 2021
Andrew Wilsher
See Bio
Andrew Wilsher

@aWilsher94
andrew.wilsher@racingpost.com
Editor of Pickswise. Born and raised in jolly old London, England, with an undying love for the NFL, NBA, soccer, and horse racing. A big-time sports bettor who loves futures markets and backing underdogs. Long-suffering New York Jets fan.
By Andrew Wilsher

@aWilsher94
andrew.wilsher@racingpost.com
See Bio
Editor of Pickswise. Born and raised in jolly old London, England, with an undying love for the NFL, NBA, soccer, and horse racing. A big-time sports bettor who loves futures markets and backing underdogs. Long-suffering New York Jets fan.
It's bound to be a thrilling matchup on Saturday night when the Buffalo Bills host the Baltimore Ravens in the divisional round of the NFL playoffs. This is most likely to be the closest game of the entire weekend, and I can't wait to see what happens.
If you're thinking of making this game even more exciting by getting on some daily fantasy, then we've got you covered. I've put together a six-man lineup for DraftKings' Showdown Captain Mode which I think has a good shot at tallying a ton of points. Be sure to also check out our full game preview for Ravens vs. Bills, which includes picks on the side and total, as well as our +2163 same game parlay.
Captain: Lamar Jackson, QB, Ravens ($12,200, or $18,300 as captain)
Given that Lamar Jackson is effectively back to the same form he was in during the 2019 season, I think you have to roll with him as your captain in this one. Jackson's been running all over teams lately, racking up 136 rushing yards and a touchdown against Tennessee last week, and he looks bound to earn plenty of fantasy points. Buffalo has been pretty lackluster against the run this season and finished tied-seventh for most yards per carry allowed. Jackson won't be afraid to use his arm either, and looks like a lock to rack up plenty of fantasy points. It's an expensive purchase, but worth it.
Flex: J.K. Dobbins, RB, Ravens ($8,600)
A lot of what I said about Jackson also applies to J.K. Dobbins. The Ohio State product has had a tremendous rookie season, and has scored a touchdown in each of Baltimore's last seven games. Buffalo's weakness on defense is definitely their ability to stop the run, so expect John Harbaugh to come up with plenty of plays involving Jackson and Dobbins to capitalize on that. Both of Baltimore's running weapons could be in for big days, so you should shoehorn both into your lineup.
Flex: Josh Allen, QB, Bills ($12,000)
It's impossible to ignore how good Josh Allen has looked this season, and even against this sturdy Ravens defense he should find some success. Allen has thrown two or more touchdown passes in eight of his last nine games, with just a handful of interceptions in that period. Similar to Jackson, Allen also poses a threat in the run game and has scored three rushing touchdowns in his past four games. He also had 11 carries for 54 yards against the Colts last week, and with Zack Moss out there is a chance he continues to run the ball.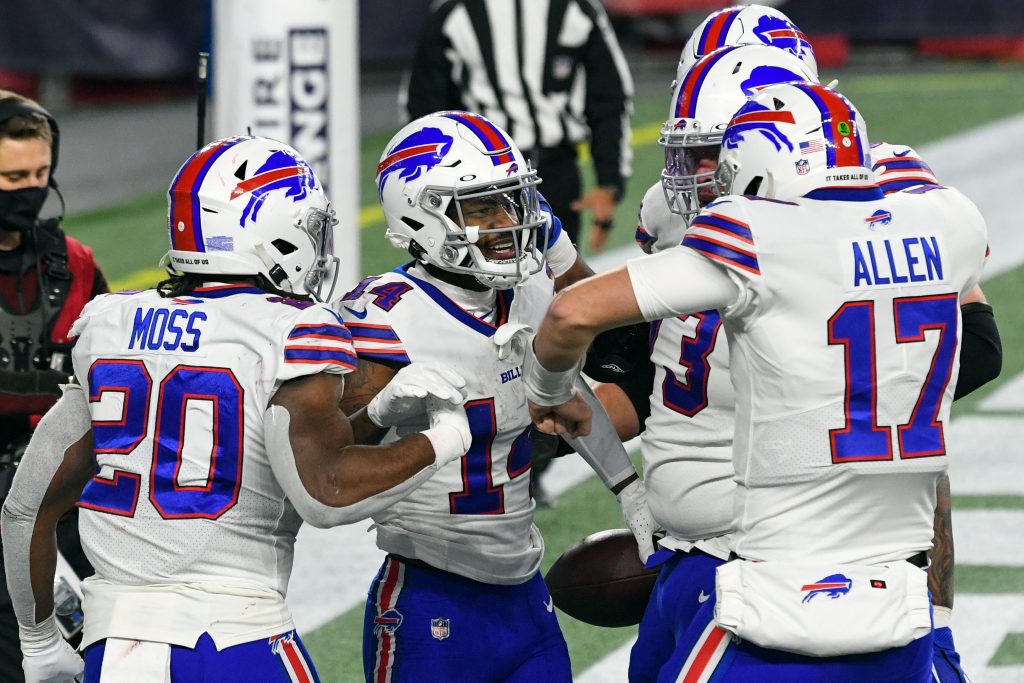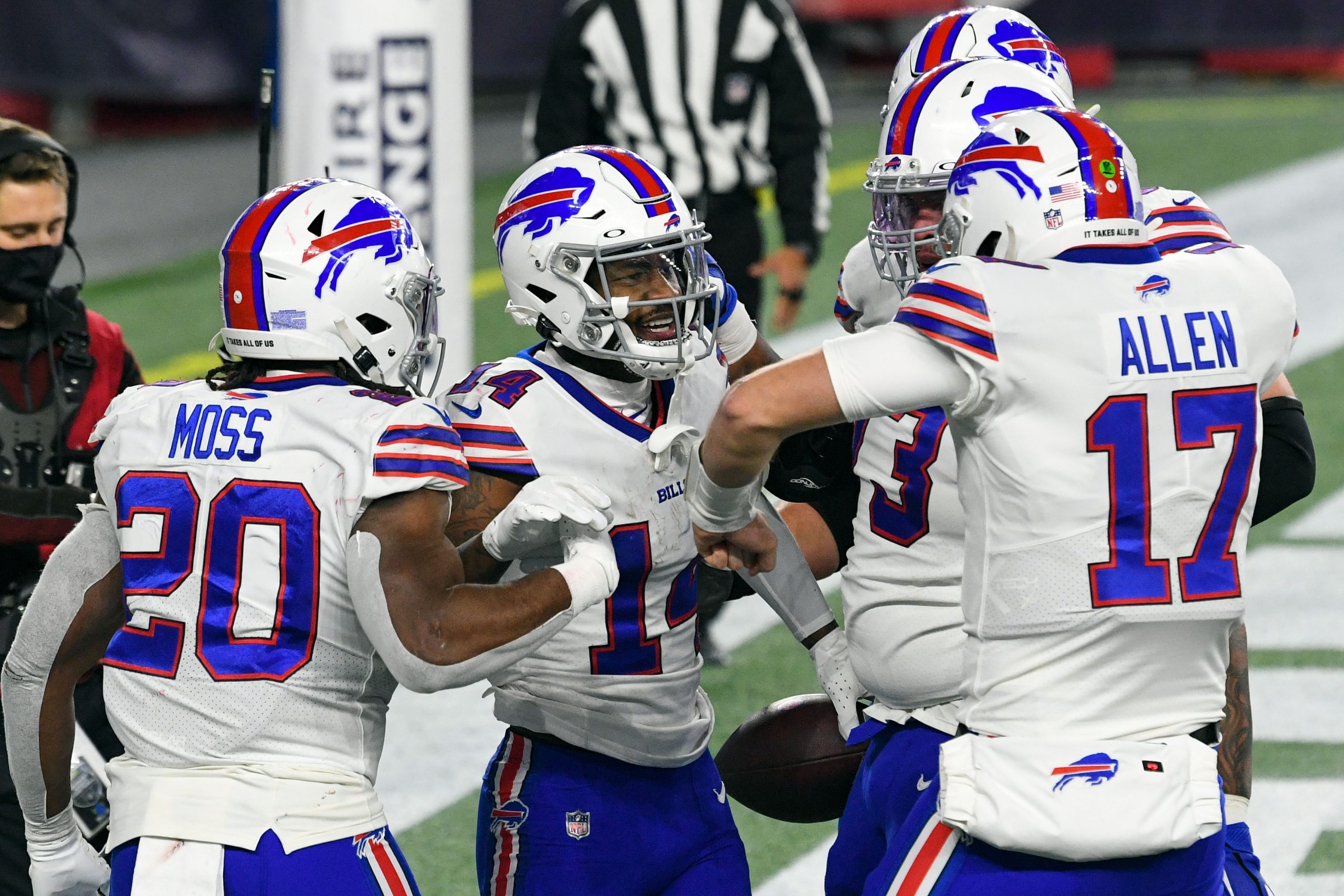 Flex: John Brown, WR, Bills ($5,800)
Despite his rushing stats, the majority of Allen's success has been through the air, and one receiver who offers very good value is John Brown. For starters, he is considerably cheaper than Stefon Diggs and Cole Beasley — which is understandable — but does have some upside. Discounting the month and a half Brown missed through injury, he averaged six receptions and 81 yards in his last three appearances of the regular season. In his final game against Miami, he posted 72 yards and a touchdown, and certainly poses a threat through the air. Things didn't happen for him last week against Indianapolis, but I can see that disappointment motivating him to have a big game this time.
Flex: Justin Tucker, K, Ravens ($3,800)
With little cash left to spend, why not add in the best kicker in the NFL? Tucker should get at least a couple of shots at field goals in this game, and if he makes them then that should more than cover his spend provided there are some PATs thrown in there too. He has scored 26 of 29 field goal attempts this season, and has attempted at least two in five of his last seven games. As long as things go to plan and the Bills can't stop the Ravens' run game, Tucker is likely to have some kicking opportunities.
Flex: T.J. Yeldon, RB, Bills ($1,400)
Now we really are down to the chump change, so why not take a flyer on T.J. Yeldon? With Zack Moss out through injury, Yeldon has been listed as the number-two running back on the Bills depth chart and should earn at least a few carries given how Moss and Singletary have shared the load all season long. It may amount to nothing, but with little to lose Yeldon is worth a stab in case he does muster up a big run or even a score.
Free NFL Playoffs Divisional Round Picks and Predictions
Be sure to check out our full-game previews for every matchup in the divisional round:
Pickswise is the home of free NFL Picks. We have round-by-round analysis including our Wild Card Round Picks, Divisional Round Picks, Conference Championship Picks, and Super Bowl Picks.
Last updated: Fri 15th January 2021