NFL picks – NFL Playoffs Divisional Round Same Game Parlay: Cleveland Browns vs. Kansas City Chiefs (+2269)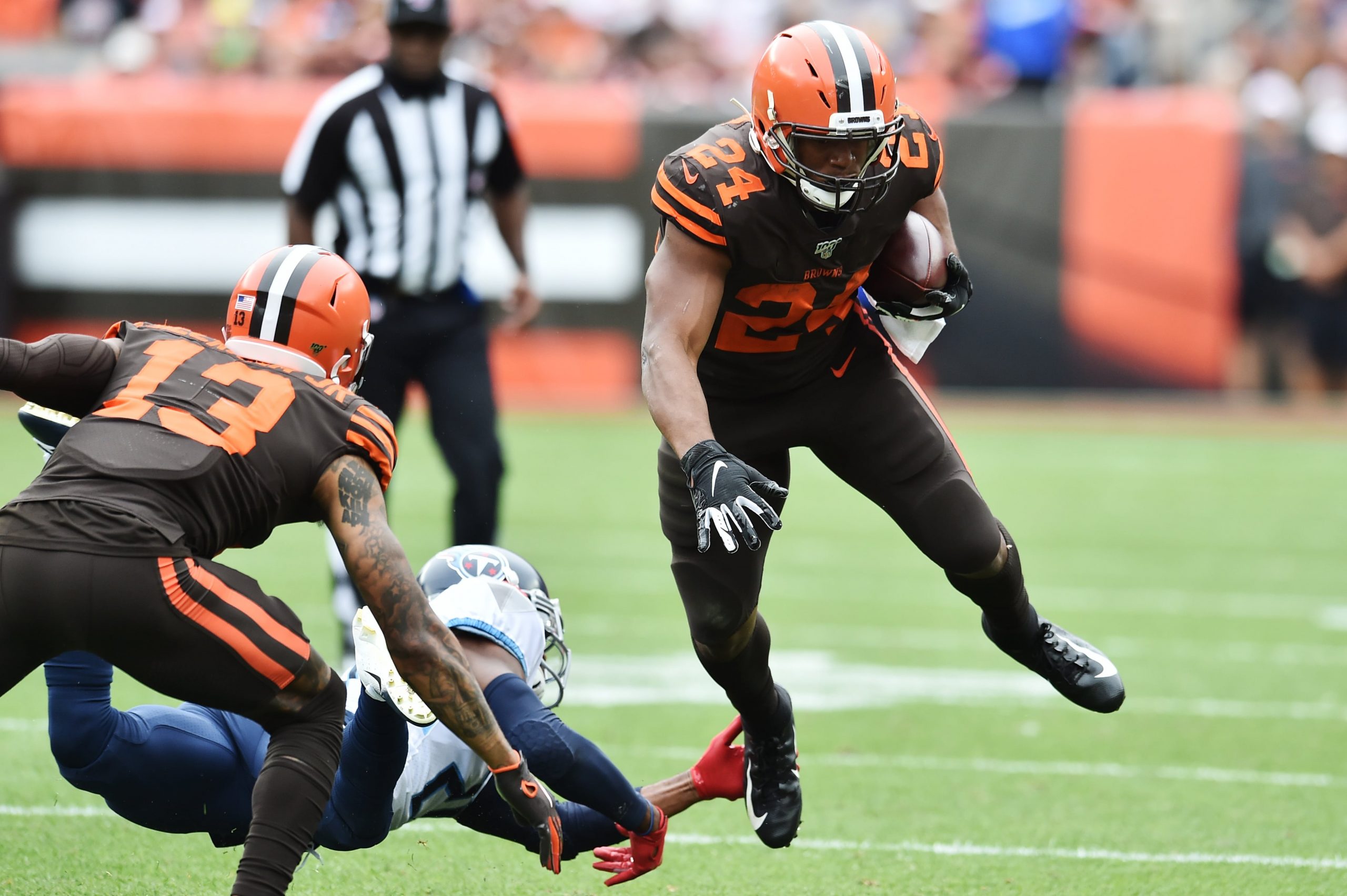 The first game of Sunday's divisional round action will kickoff here with the Kansas City Chiefs hosting the Cleveland Browns. The Browns will be looking to keep their magical run going, while the Chiefs are just starting their playoff journey after getting a first-round bye. Patrick Mahomes is looking to defend his Super Bowl win, while Baker Mayfield has a chance to put the Browns in the AFC Championship Game.
It'll be incredible no matter who wins, and what better way to celebrate the occasion than with a same game parlay? We've also got thoughts on the side and total for this one, which you can find out in our full game preview.
If you're new to same game parlays and want to find out more, be sure to check out our handy guide, which details how they work and which sportsbooks currently offer them.
Cleveland Browns Money Line (+385)
Under 48.5 points alternate total (+250)
Nick Chubb to score a touchdown (-120)
The benefit of same game parlays is that you can combine plays that correlate with each other, and I think all three of these do. If the Browns win, it's going to be because Chubb had a big day and they limited the damage from Mahomes. At odds north of 22/1 with FanDuel Sportsbook, this same game parlay looks to have solid value.
Cleveland Browns Money Line (+385)
If the Browns win this game I think this parlay has a very good chance to cash, since the next couple of plays correlate strongly. And whatever you think of Cleveland's chances, they've surely got a better than 22/1 shot. It flew mostly under the radar since they still got the top seed in the AFC, but the Chiefs quietly didn't play very well down the stretch. They went just 1-7 against the spread in the second half of the season, and haven't won a game by more than six points since November 1st against the Jets.
They could be due for some regression, and there are reasons to believe the Browns could spell trouble for them with their strong ground game. Teams have shown in the past that the blueprint for beating Mahomes is chewing up clock and keeping him on the sidelines, and Cleveland is the exact kind of team that can do that.
Under 48.5 points alternate total (+250)
I think this correlates well, because if the Browns are going to win this game they're going to have to employ the strategy I outlined above. Simply put, Mayfield isn't winning a shootout against Mahomes. In order to win Cleveland is going to need to run the ball well, and put together long sustained drives that take a ton of time off the clock and keep the Chiefs' offense from getting into a rhythm. That's exactly the kind of game the Colts played when they upset Kansas City last year as huge underdogs. The Browns are getting top corner Denzel Ward back for this one, and Myles Garrett should be able to get some pressure on Mahomes. The Chiefs also have a pretty underrated secondary so I don't see Mayfield lighting it up, and if the Browns win this one it'll probably be lower scoring.
Nick Chubb to score a touchdown (-120)
Like I've alluded to, if the Browns win this game it's going to be because Chubb had a lot of success, so this play makes a ton of sense. The bruising running back has scored a touchdown in seven straight games, so -120 seems like a pretty cheap price to pay here. I don't think Mayfield will have much success throwing the ball, and Kevin Stefanski is sure to come out with a run-heavy gameplan. Kansas City has struggled to stop the run, and they aren't a team that's going to load up the box and leave themselves vulnerable in the secondary.
Free NFL Playoffs Divisional Round Picks and Predictions
Be sure to check out our full-game previews for every matchup in the divisional round:
Pickswise is the home of free NFL Picks. We have round-by-round analysis including our Wild Card Round Picks, Divisional Round Picks, Conference Championship Picks and Super Bowl Picks.