NFL Teaser Picks and Parlay for Week 11: Cowboys to show up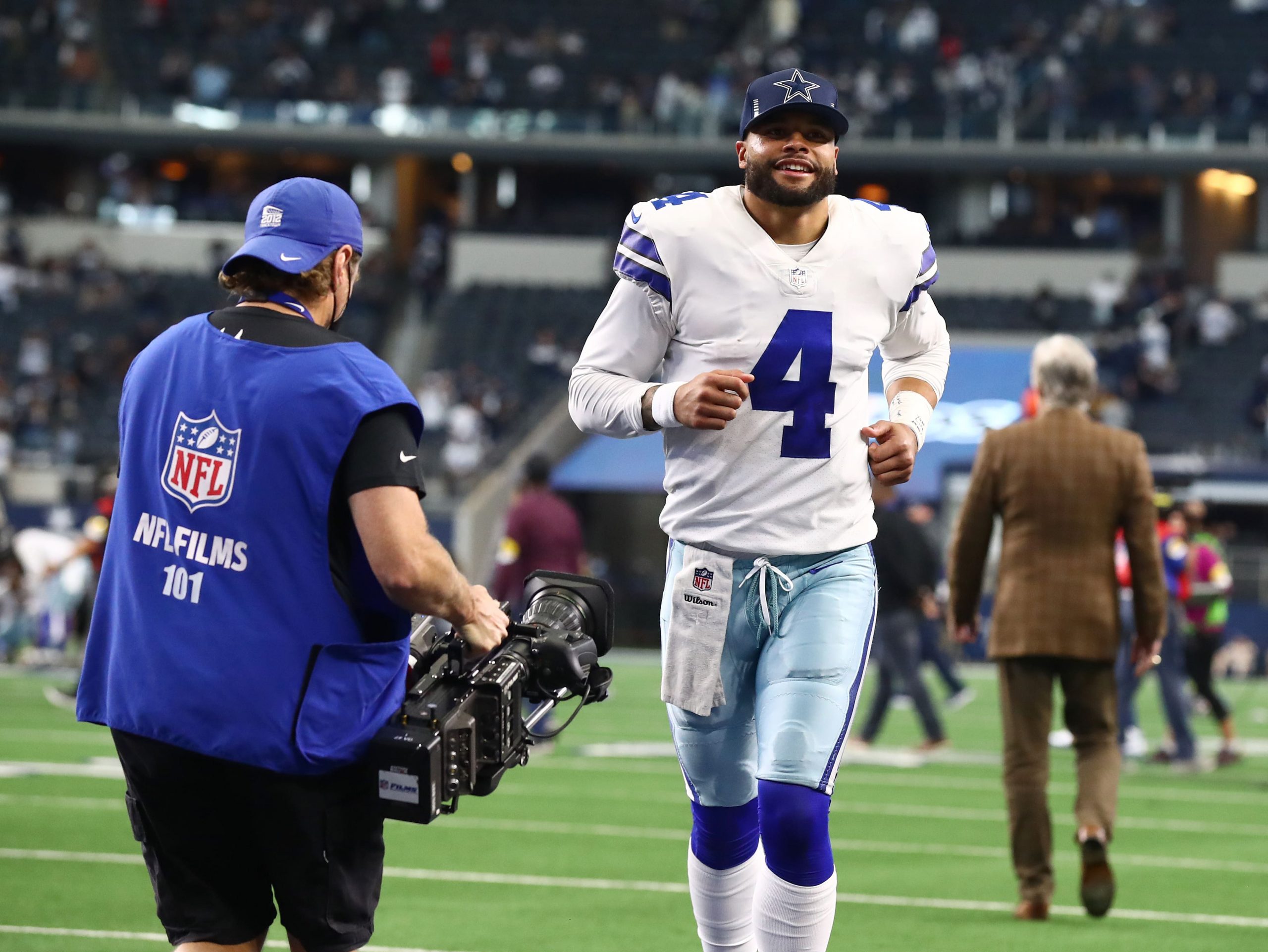 I told you in Week 1 that you need a NFL Teaser and a NFL moneyline parlay every week of the season. Nothing has changed, people. The feeling of throwing 6 extra points on your spread and then watching your team just cover it is special. It feels like stealing so it feels like you did something wrong although you know it's cool because the books said you could have the points. Here's a NFL teaser that legit has no shot of losing. And while you're here you might as well check out the moneyline parlay.
On top of this article, you should definitely check out our expert NFL picks this week. It's just a smart thing to do. Also, bets can be added to the card, so why not follow me on Twitter in case we get some last-second action? There's always late news for some of these games, so there is always a chance for opportunity to knock.
NFL Teaser Week 11 – 2-team, 6-point (-120) *DraftKings
Dallas Cowboys +8.5
Here's the thing about NFL teasers. They are so easy it's not even funny. Take this game for instance. We have a team in the Dallas Cowboys that are likely to beat the Kansas City Chiefs straight up. Here we are getting them at +8.5 like a bunch of thieves in the night. It's crazy. I get that the Chiefs might be back so it does make sense to have a little insurance. Patrick Mahomes looked great against the Las Vegas Raiders but if we're being honest, the Raiders are a fake team. They're literally on my fake team list. I don't think Mahomes will make it rain all over the Cowboys like he did to the Raiders last week but there is no chance the Chiefs defense repeats their performance. This game will be closer than 8.5 points.
Be sure to read our full game preview for Dallas Cowboys vs Kansas City Chiefs
New Orleans Saints +8
It is so hard to say that you think Trevor Siemian will cover any spread but 8 points feels like enough. There is no better run defense (DVOA) in the NFL than the New Orleans Saints. Everyone is taking about how Jalen Hurts came up last Sunday which is fine. But one thing we can't forget is that he was helped big time by the run game. The Eagles had 2 running backs go for 80+ yards on the ground. That won't happen again this week and Hurts will see more unfavorable down and distances. I don't know if the Saints can win this game but they definitely belong in the NFL teaser this week.
Don't forget to read our full game preview for New Orleans Saints vs Philadelphia Eagles
Week 11 NFL parlay (+129) *DraftKings
Miami Dolphins ML
I know it's pretty crazy to risk your Sunday on the Dolphins winning a game but we're gamblers. That's what gamblers do. They gamble. Here's the thing though, we're betting against the New York Jets. That is the smartest thing you can do in gambling at the moment. I don't care who starts at quarterback for the Jets or Dolphins. It doesn't matter. The Jets are an absolute sieve on defense and no matter what happens on Sunday, there is no way the Jets will win. I don't want to sound too crazy but we don't even know if the Dolphins are that bad. Take them on the moneyline and pair them with the next bet. It's easy.
Be sure to read our full game preview for Miami Dolphins vs New York Jets
Baltimore Ravens ML
After watching the Dolphins beat the Ravens last week, all I could think is how bad I felt for whomever plays Baltimore next. It's the Chicago Bears. This one is tricky because the Bears are coming off a bye. For any team with a competent coach, that would be an issue. We're talking about Matt Nagy, though. The Bears are no more ready for this game than they were their last time out. Sure they looked alright against the Pittsburgh Steelers but the Steelers let them back into that game. After what happened last week against the Dolphins, I think the Ravens will be out for blood. This could be a beatdown.
Be sure to read our full game preview for Baltimore Ravens vs Chicago Bears
Pickswise is the home of free NFL picks and predictions. Make sure to also check out our NFL parlays and NFL prop bets tabs for more expert picks.