NFL Teaser Picks and Parlay for Week 6: Chiefs get revenge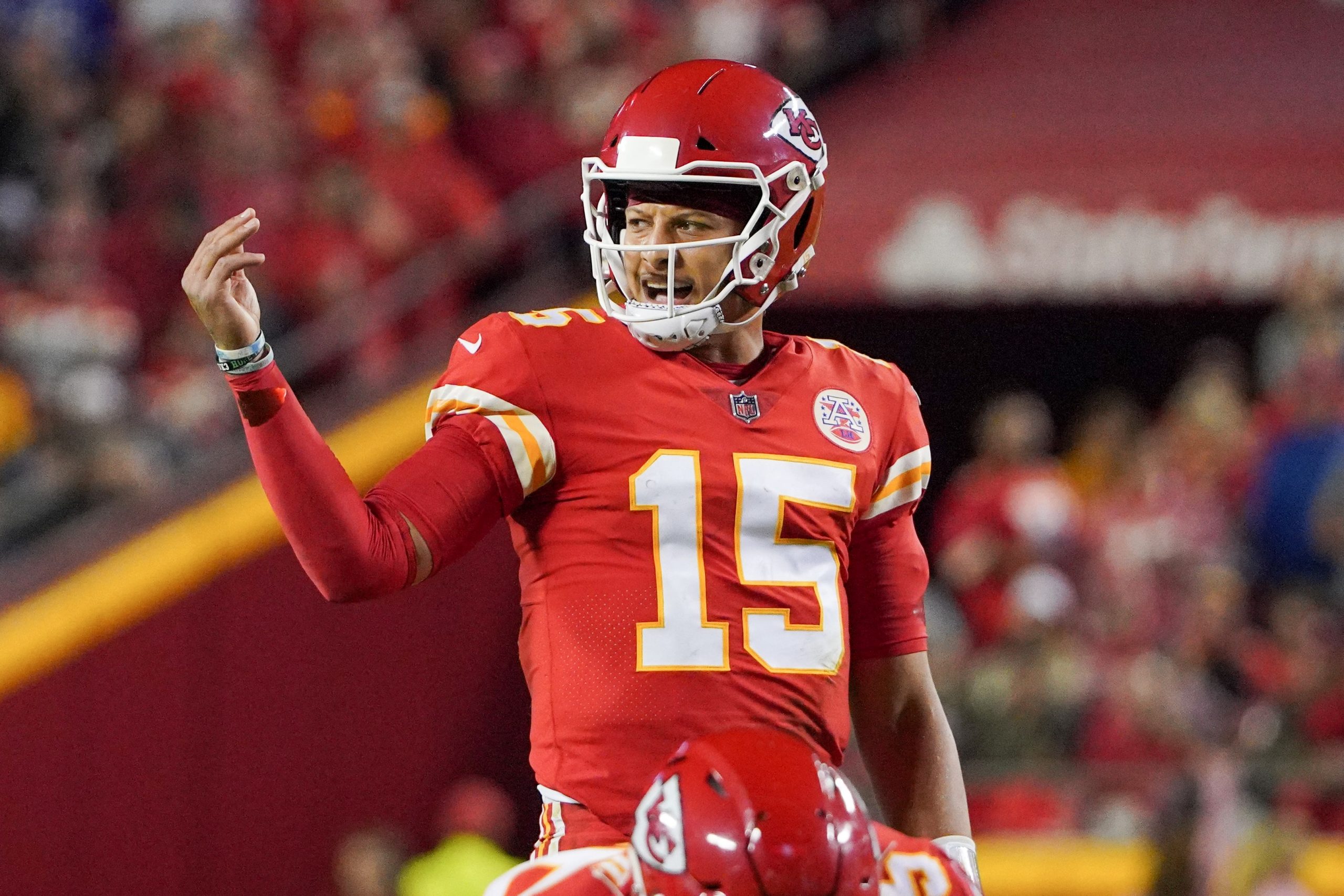 It's been weeks since we've lost an NFL teaser or NFL parlay in this article and the reason is simple. Honestly, it's very hard to lose when you are allowed to move a line 6 points and only have to do it for 2 games. It's crazy easy if you know what you're doing and we obviously know what we're doing. Hats off to us for that. The NFL teaser for Week 6 may be the easiest I've ever seen and I've seen some pretty easy teasers in my day. Here is what I have in mind for the Week 6 NFL Teaser and NFL parlay.
On top of this article, you should definitely check out our expert NFL picks this week. It's just a smart thing to do. Also, bets can be added to the card, so why not follow me on Twitter in case we get some last-second action? There's always late news for some of these games, so there is always a chance for opportunity to knock.
NFL Teaser Week 6 – 2-team, 6-point (-120)
Kansas City Chiefs -.5
If there was 1 team I would not want to play right now it's the Kansas City Chiefs. They may have been embarrassed on SNF but they are far from a bad team. Have we even though about the fact that the Buffalo Bills might be the nest team in the NFL right now? That could be true. Do you know who's not the best team in the NFL right now? The Washington Football Team. They were supposed to have a good defense and their run game is tight but their pass D is horrific. Jameis Winston just carved them up. Now they have to play a pissed off Patrick Mahomes. Good luck with that. I know the Kansas City defense is atrocious but it won't matter here. In this NFL teaser, all the Chiefs have to do is win.
Be sure to read our full game preview for Kansas City Chiefs vs Washington Football Team
Los Angeles Chargers +9.5
Traveling east is a thing. We all know that but I think if we can have Justin Herbert at +9.5 against a team on a short week, we have to take it. I don't care if they're playing on the moon. Did you even see what he did against 1 of the best defenses in the NFL last week? That was ridiculous. He threw 4 touchdowns and ran for another 1 while passing for 398 yards. Against the Browns. That's crazy. Sure the travel will be an issue and the Chargers still can't stop the run but whatever. I can't pass up 9.5 points here. Even if they get throttled early, the backdoor will still be open. Think about it, they could be down 30-16 in the 4th quarter, score a touchdown and still cover. I don't think it will take that but having it is nice. This is a perfect NFL teaser spot.
Don't forget to read our full game preview for Los Angeles Chargers vs Baltimore Ravens
Week 6 NFL parlay (+156)
Los Angeles Rams ML
Danny Dimes got rocked against the Dallas Cowboys last week and couldn't even walk straight afterwards. It was bad. I hope the kid is alright but even if he plays he can't be 100%. Throw in the fact that Saquon Barkely won't be available and Kenny Golladay could be out too. This is on top of Sterling Shepard and Darius Slayton dealing with hamstring injuries that have kept them both out for multiple games. I am not sure I would back the Rams to cover 10.5 points coming east like this, but I definitely think they win this game. Even if the Giants had all of their playmakers, the Rams are just better at the moment. They Giants have one of the worst defenses in the NFL (DVOA) and they don't have the offense to make up for it. They are basically bringing a knife to a gun fight.
Be sure to read our full game preview for Los Angeles Rams vs New York Giants
Pittsburgh Steelers ML
I will bet against Geno Smith any day of the week. Sure he looked alright last Thursday but the Rams weren't prepared for him. There's not way they thought he would even take one snap. This week the Steelers will be waiting and when that happens, it will be magic. The Seahawks will want to run the ball for obvious reasons and I doubt that will happen. Look at what the Steelers did to the Denver Broncos last week. I know Courtland Sutton had a good day through the air but the Seahawks don't have a guy that can get the ball to their receivers. If Big Ben looks anything like he did against the Broncos, the Seahawks simply won't be able to score enough points to win this game.
Be sure to read our full game preview for Seattle Seahawks vs Pittsburgh Steelers
Buffalo Bills ML
I think this number will swell to at least 6 so at the end of the day a moneyline bet will be like a NFL teaser. This one is all about whether or not we think the Bills will be fat and happy after beating the Chiefs in front of everybody on SNF. I don't think so. Personally, the Bills look like the type of team that has something to prove every week. I would describe them as very disciplined bullies. On top of the fact that I think they'll be ready, I also think the Titans are a very flawed team. Even with Juilo Jones, AJ Brown and Derrick Henry, they still don't scare me. They lost to the GD Jets for christ's sake. Their defense is 1 of the worst in the NFL (DVOA) which is a gigantic problem when facing Josh Allen and his friends. The Bills are going to smash these guys on Monday night.
Be sure to read our full game preview for Buffalo Bills vs Tennessee Titans
Pickswise is the home of free NFL picks and predictions. Make sure to also check out our NFL parlays and NFL prop bets tabs for more expert picks.