NFL Teaser Picks and Parlay for Week 7: Patriots' Day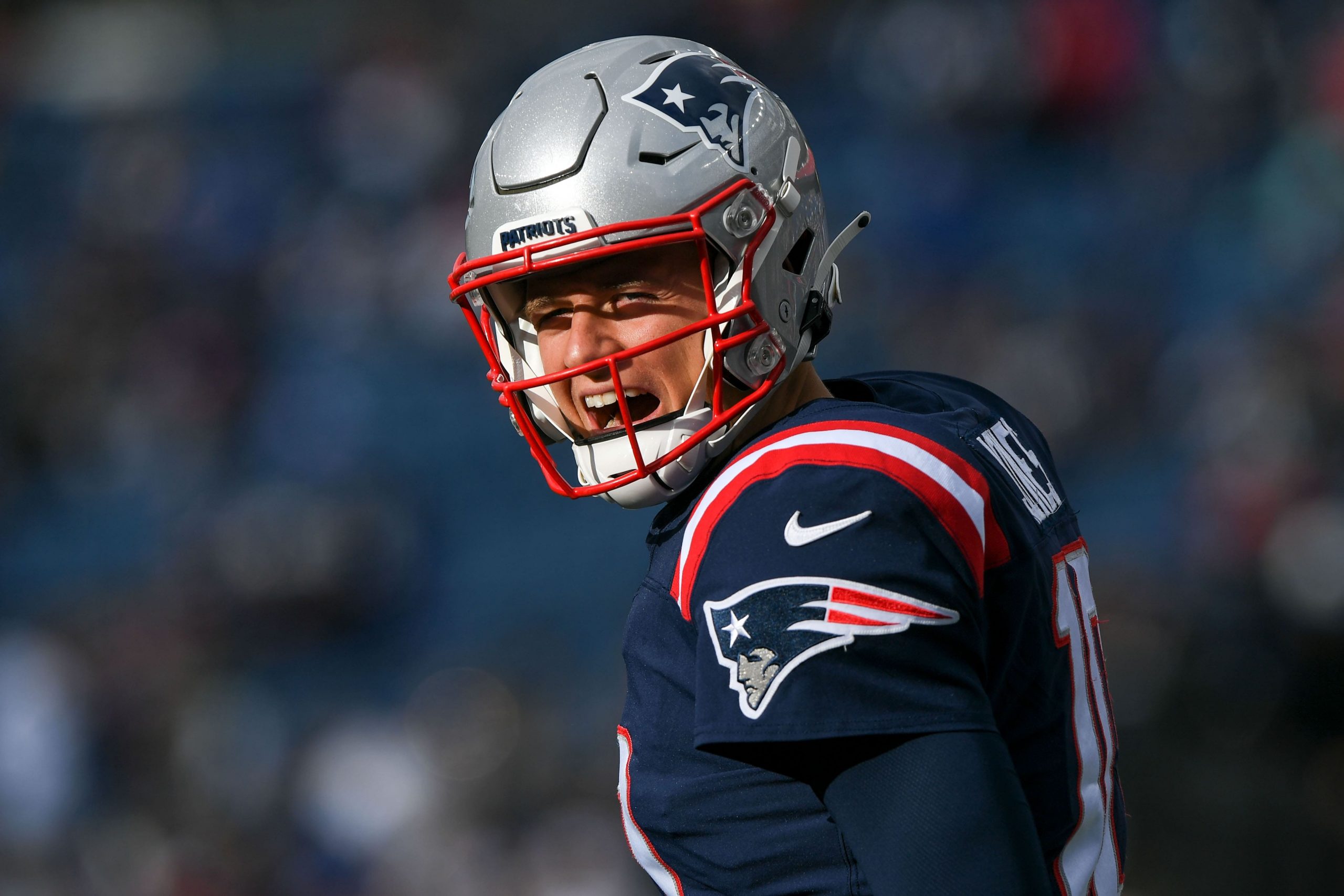 What I like doing early in the week is looking at the next week's NFL lines and throwing down on a NFL teaser and money line parlay. While everyone else is looking at what to bet in the NBA and MLB, we're getting down on the NFL like a bunch of sharps. Zig while everyone else is zagging is what they tell you to do on the streets and that's what we're doing here. We need 1 teaser and 1 money line parlay every week. Here's what I have for Week 7.
On top of this article, you should definitely check out our expert NFL picks this week. It's just a smart thing to do. Also, bets can be added to the card, so why not follow me on Twitter in case we get some last-second action? There's always late news for some of these games, so there is always a chance for opportunity to knock.
NFL Teaser Week 7 – 2-team, 6-point (-120) *DraftKings
New England Patriots -0.5
This feels a little bit too easy. I know that the Patriots are 2-4 but they could just as easily be 5-1. If Damien Harris doesn't fumble inside the 5-yard line Week 1 in the closing minutes they win that game. If Nick Folk hits that field goal as time expired against the Buccaneers in Week 4 they win that game. Last week if Mac Jones doesn't throw that pick-6 right before the 2-minute warning, they win that game. The point is, the Patriots might not be what they have been in the past but they are definitely better than 2-4. We really can't say the same thing about the Jets. They are just a bad football team. In my NFL teasers, I am always looking for a team favored by 6.5 before anything else. We tease through 2 key numbers like that and hopefully get paid off.
Be sure to read our full game preview for New York Jets vs New England Patriots
Miami Dolphins +8.5
The Dolphins are not a good team but then again neither are the Atlanta Falcons. They've won 2 games this season and both were against the New York teams (Jets & Giants). Neither time did they win by 2 scores, but they were up by 2 scores in the Jets game before making the game look closer than it was. I like home dogs — who doesn't? — but this one might actually have a little life. By that I mean the Dolphins could easily win this game. Tua Tagovailoa is coming off of a 300-yard day and looks to finally be healthy. I know it was the Jacksonville Jaguars but they can only play who's in front of them, right? I think the Dolphins can cover 8.5 here and we'll look like geniuses when it happens. NFL teasers were invented for games like this.
Don't forget to read our full game preview for Atlanta Falcons vs Miami Dolphins
Week 7 NFL parlay (-118) *DraftKings
Baltimore Ravens ML
People are getting way too fired up about the Cincinnati Bengals after last week. Sure, they hung 34 points on an NFL team but the Detroit Lions are barely an NFL team. I'll admit that Joe Burrow looked good but do you know who else looked good against the Lions? Everybody. This week the Bengals are very likely going to get sent back to reality against the Baltimore Ravens, who have emerged as a team to beat in the AFC. What they did last week by putting the Los Angeles Chargers on a milk carton was impressive. They've won 5 straight games now and even if they don't cover, I still think they win straight up. I almost put them in my NFL teaser but this is pretty much the same thing.
Be sure to read our full game preview for Cincinnati Bengals vs Baltimore Ravens
Green Bay Packers ML
The Green Bay Packers are good and the Washington Football Team is bad. That's literally all the analysis we need here. I wanted to put this in the NFL teaser but that would have made the Packers have to win by 2.5 which can get tricky. At no point do I think they will lose this game but there could be some nonsense that has them fail to cover even 3 points. The Football Team has only beaten the New York Giants and Atlanta Falcons so it's hard to believe they can hang with the Packers. After the embarrassing 38-3 loss on opening day, Green Bay has been one of the best teams in the NFL in almost every phase of the game. Look for them to beat the Football Team on Sunday.
Be sure to read our full game preview for Washington Football Team vs Green Bay Packers
Los Angeles Rams ML
This game is why we aren't getting plus money but -118 with this makes it a must. I can say this until I'm blue in the face — there is no chance the Detroit Lions will beat the Los Angeles Rams on Sunday. Sean McVay knows Jared Goff better than he knows himself. Every single strength and every single weakness. On top of that, the Lions don't have the weapons to compete even if Goff was an unknown commodity. I honestly think the Rams could cover 20+ in this game so we'll be able to watch this one knowing that we can't lose our parlay for the week. That counts for something.
Be sure to read our full game preview for Detroit Lions vs Los Angeles Rams
Pickswise is the home of free NFL picks and predictions. Make sure to also check out our NFL parlays and NFL prop bets tabs for more expert picks.