NFL Teaser Picks and Parlay for Week 8: Patriots' Day II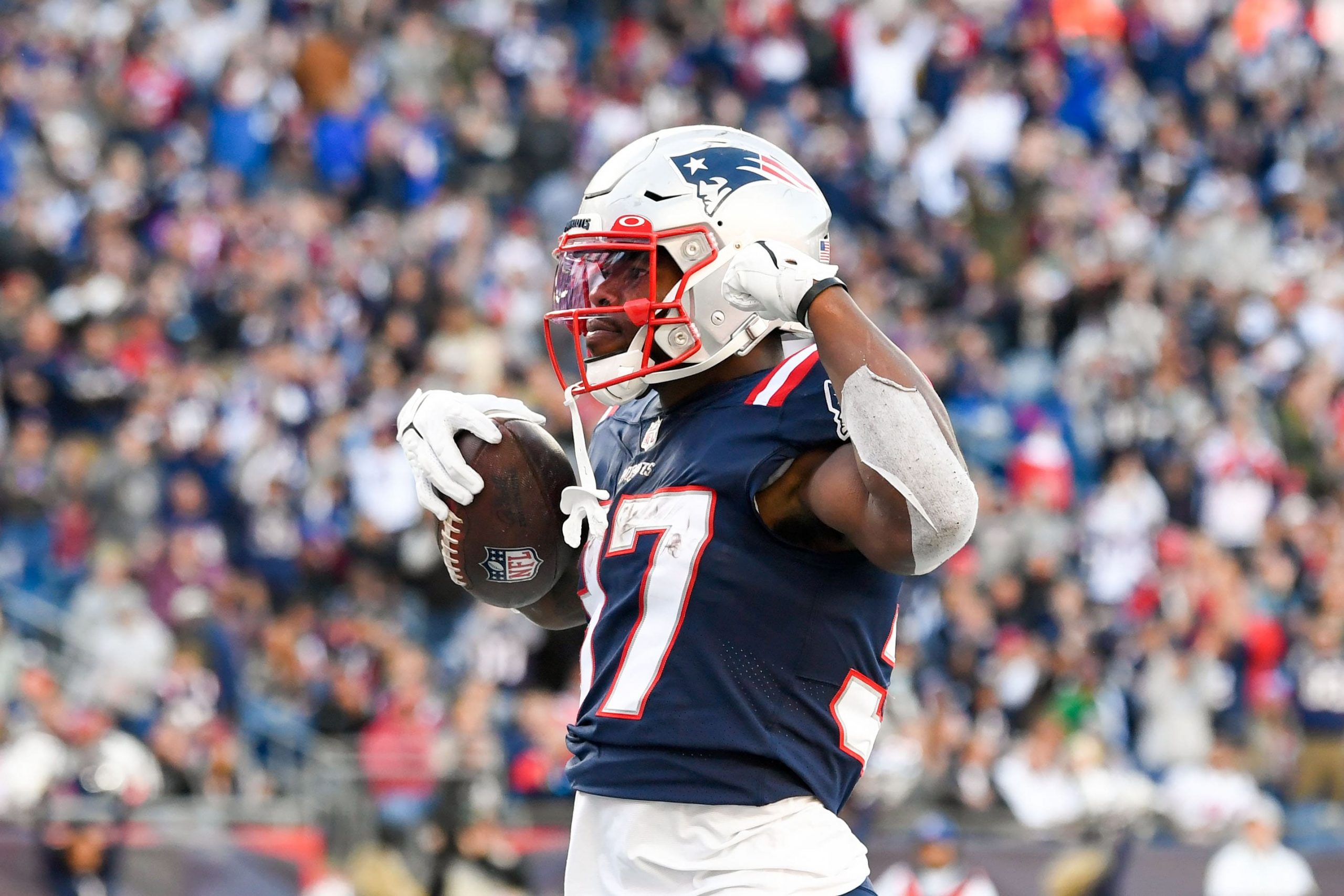 It's Monday and it's time to start thinking about Week 8's NFL teaser and parlay. If I don't do this now, what happens is I forget everything I saw yesterday. Then I read what everyone else thinks about what happened all week. Next, I make my picks based on what everyone else thought about last week. On top of that, the lines are all different by the time I get around to putting my bets in. It's madness and it needs to stop. That's why every Monday I put in a NFL teaser and moneyline parlay for the next week. That's called being responsible.
On top of this article, you should definitely check out our expert NFL picks this week. It's just a smart thing to do. Also, bets can be added to the card, so why not follow me on Twitter in case we get some last-second action? There's always late news for some of these games, so there is always a chance for opportunity to knock.
NFL Teaser Week 8 – 2-team, 6-point (-120) *DraftKings
New England Patriots +11.5
This is not because I live in Massachusetts. It's not because I root for the Patriots and it's not because they just hung a 50-burger on someone. It's because even with the bye, the Chargers still can't stop the run and that will be a problem for them Sunday. Stats are for losers. Everyone knows that but if you were the kind of bettor that was into stats, you would want to know that no team in the NFL has given up more yards per rush attempt than Los Angeles. That's pretty bead. That is the kind of thing that can at least keep the Patriots around on Sunday. The line right now is +5.5 but our NFL teaser will see us take it through sweet numbers like 6, 7 and 10. Hard to say no if you ask me.
Be sure to read our full game preview for New England Patriots vs Los Angeles Chargers
Cincinnati Bengals -3
I get that this team could be in for a letdown but whatever. I'm going with my gut here and the fact that the New York Jets are barely an NFL team. I think they are the perfect team for any team to play the week after they pumped a division rival. Letdowns don't happen against the Jets. They are a let down. Here's the thing, I'm rooting for Mike White. That kid made me some coin in his past life as the Western Kentucky quarterback. The thing is, the Bengals are good and I don't think we'll be able to tease them down to 3 in a few days. They should be double digit favorites in this game. To get them at -3 in this NFL teaser is a gift.
Don't forget to read our full game preview for Cincinnati Bengals vs New York Jets
Week 8 NFL parlay (+139) *DraftKings
Tampa Bay Buccaneers ML
You have to do this now before the Saints play tonight because the number is going to come off the board once Monday night football starts. I'm not saying I want anyone to get hurt because I don't but if someone were to get injured, you have a great number. Even if they don't, -210 is crazy low. The Tampa Bay Buccaneers are legit and while we have to respect Sean Peyton here, this feels like stealing. The Saints are just not that good. That's just a fact. Sure they beat the Green Bay Packers 38-3 but that was very flukey. Especially since they lost to the Carolina Panthers and New York Giants after that. The Giants loss is unforgivable. I don't give them even a .000001% chance to beat the Buccaneers this Sunday.
Be sure to read our full game preview for Tampa Bay Buccaneers vs New Orleans Saints
San Francisco 49ers ML
Yeah they just lost to the Colts last night but be honest. That game was so weird. It was played in a "bomb cyclone". I'm no weather guy but that sounds bad. It definitely looked bad when both quarterbacks were just handing the ball back to the other team over and over again. The thing here is the Chicago Bears just aren't good. There's a chance Akiem Hicks and Khalil Mack will be back Sunday which obviously helps but it won't help the offense. The 49ers are good enough defensively to take care of Justin Fields as that has not been hard for anyone to do yet. If the 49ers can score 23+ points, they should win this game. I think they can.
Be sure to read our full game preview for San Francisco 49ers vs Chicago Bears
Pickswise is the home of free NFL picks and predictions. Make sure to also check out our NFL parlays and NFL prop bets tabs for more expert picks.