NFL Week 6 same game parlay (+1240 odds): Minnesota Vikings vs Carolina Panthers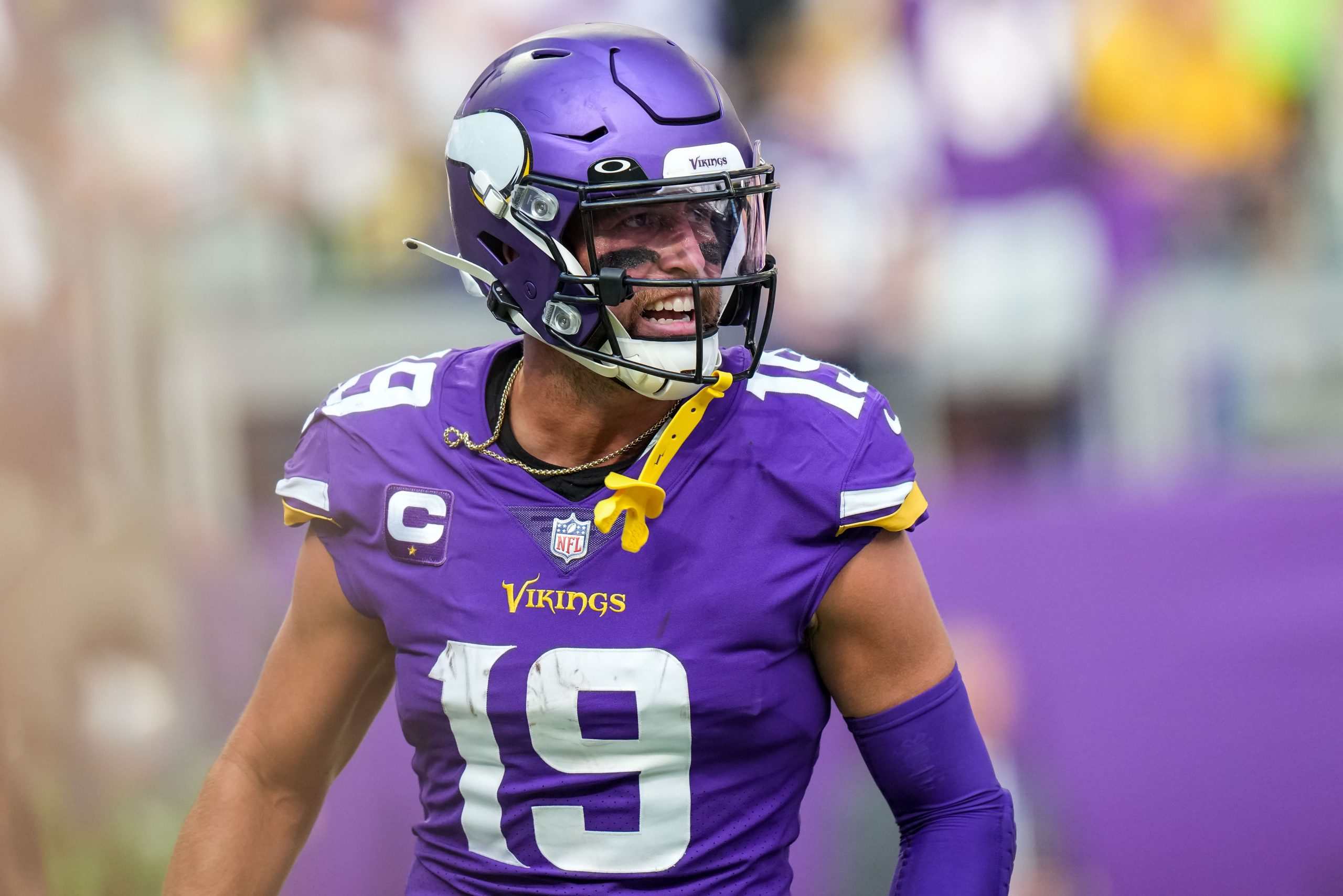 The Minnesota Vikings are getting it on with the Carolina Panthers in Charlotte, North Carolina on Sunday at 1pm ET, which means one thing. We need to get it on with the sports books. That's just the life that chose us. Lucky us. When I was looking at this one originally I thought, maybe I shouldn't throw out a same game parlay. Then I was like, that's dumb because you can't win if you don't bet (fact). That's when this idea came to me. Find 2 guys that you know will score a touchdown and parlay them on FanDuel. The rest is gambling history. Here's what I have for the Vikings-Panthers.
Don't forget that you can also follow me on Twitter for any other bets I might throw out throughout the day. You never know when magic will just drop on the feed. Follow now and turn on notifications.
Adam Thielen to score a

touchdown (+130)
Sam Darnold to score a

touchdown (+410)
Adam Thielen to score a

touchdown (+130)

People are going to say that this is a long shot. I agree because they're paying us +1240. But when we dive deeper into the bowels of this bet, something doesn't smell right. Like maybe we shouldn't bet getting +1240 on this bad boy. For starters, the Panthers have given up 5 touchdowns to wide receivers this season. They gave up 4 passing touchdowns just a couple of weeks ago to Dallas. Two of them went to wide receivers and 2 went to tight ends, but it shows their secondary is weaker without Jaycee Horn. Now they get to see Adam Thielen and Justin Jefferson this week, which won't be easy. Toss in the fact that their run defense has allowed only 1 touchdown to running backs this season. If and when the Vikings score they will more than likely have Kirk Cousins throw it in. Look for Thielen to be on the other end of one of Cousin's touchdown passes.

For more on this one, check out our full game preview for Minnesota Vikings vs Carolina Panthers
Sam Darnold to score a

touchdown (+410)

This seems ridiculous but when you think about it, it's not. Sam Darnold actually might have wheels. They're more like training wheels, but wheels nonetheless. After running for only 5 touchdowns in his entire career with the New York Jets, he has already run for 5 this season. The Panthers have played 5 games. It's not just because Christian McCaffrey is out, either. Darnold ran for one in Week 1 against the Jets and another against the Houston Texans in the game McCaffrey got hurt. McCaffrey was actually on the field for both. The Vikings can be run on and it wouldn't shock me to see them trying to do some weird run near the goal line with Darnold. It might be smart, because he can't throw a pick if he's running.

Pickswise is the home of free NFL picks and predictions. Make sure to also check out our 'NFL parlays' and 'NFL prop bets' tabs for more expert picks.