Pickswise Computer Model NFL futures best value bets after Week 2: Raiders ready to roll to the Super Bowl?!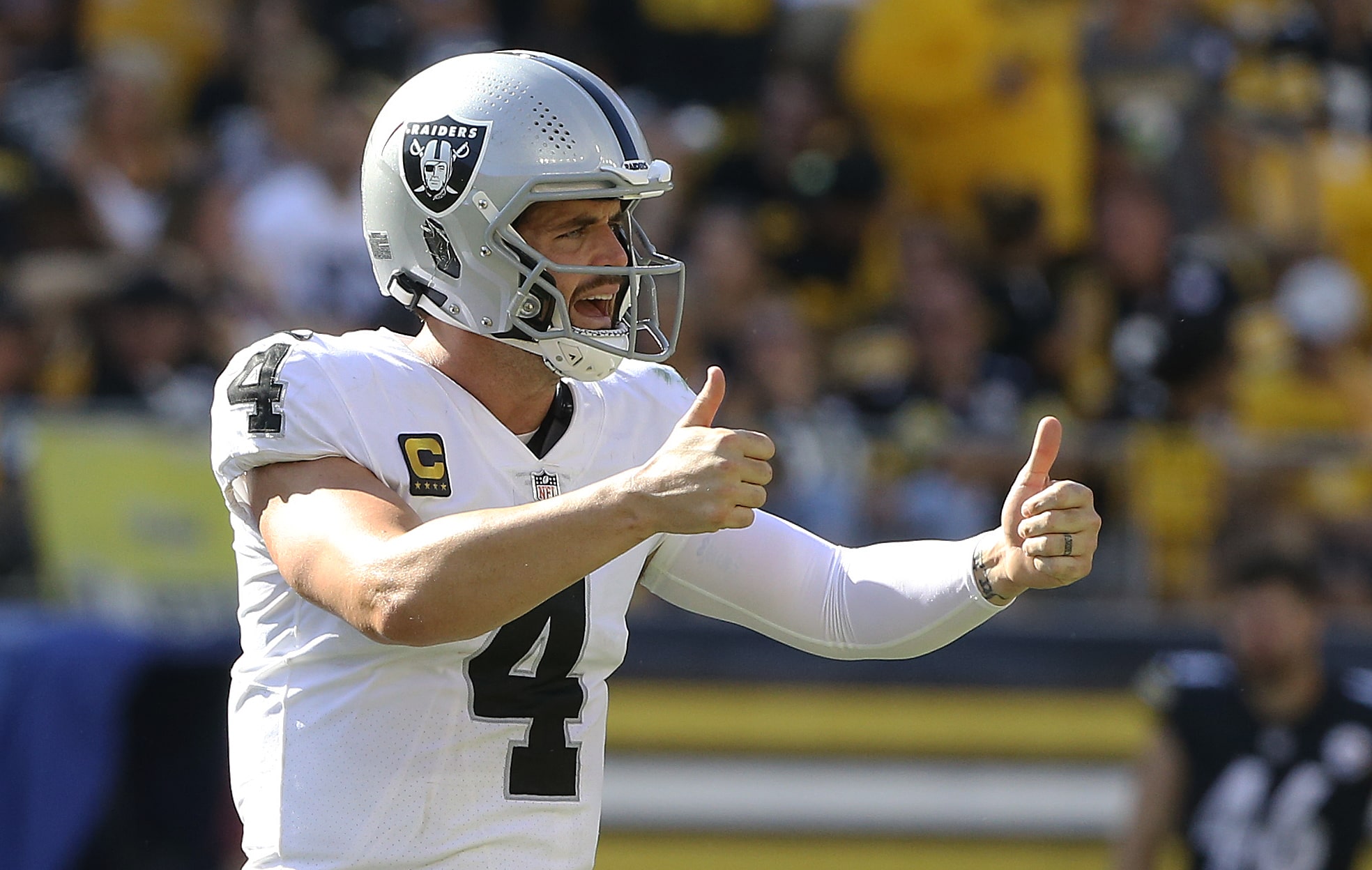 The 2021 NFL regular season is now in full flow, with every team having played two games and plenty of chances to understand who's looking hot this year, and who isn't looking so great. One thing you can always get a slice of throughout the season is NFL futures bets.
With futures bets, one of the hardest things is to know when you're getting the value, and when you should be zoning in on the odds. What if I told you that here at Pickswise we've come up with a computer model that can do most of the work for you?
The Pickswise data science team has built a robust predictive machine learning model that makes use of a proprietary dynamic rating system to predict outcomes for the rest of the NFL season. The model analyzes various in-house metrics, and also factors in situational spots such as rest weeks, home advantage, and time-zone differentials.
After simulating the rest of the 2021 season 10,000 times and comparing each outcome's probabilities to current consensus market prices, the model has picked its best and worst spots for value. Let's dive in to the best NFL futures bets ahead of Week 3, as highlighted by our model.
Best value Super Bowl bet: Las Vegas Raiders (+5000)
The Raiders have been red hot through the first two weeks of the season, beating the Ravens (who then beat the Chiefs) and then seeing off a tough Steelers team. While sportsbooks have already reacted by cutting their odds for most futures bets, our model indicates that they still have by far the most value when comparing the model's prediction and their betting probability.
When the model's simulations were conducted, the Raiders were deemed as having a 1.7% chance of winning the Super Bowl by most sportsbooks. However, after running the simulations 10,000 times, our computer model has found that the Raiders have a Super Bowl win probability of 9.55% — a difference of 7.86% compared to their odds! To highlight just how huge this is, the team with the second-most value is the Carolina Panthers, and their difference is only 2.59%.
Our model is all about the Raiders, and is saying now is the time to be getting on the Vegas bandwagon.
Worst value Super Bowl bet: Kansas City Chiefs (+500)
The Chiefs remain narrow favorites with some sportsbooks to win the Super Bowl despite Sunday night's loss in Baltimore, and our computer model isn't at all impressed by Andy Reid's men. When the simulations were conducted, the Chiefs had a 14.1% chance of lifting the Vince Lombardi Trophy by sportsbooks, but our model predicts that is actually closer to 8.38%. That's obviously still a good chance of going all the way for Patrick Mahomes and company, but it's a negative difference of -5.76% compared to the betting odds. It's also important to point out that the model's prediction gives them a lower chance of winning the Super Bowl than the Raiders.
The next two teams with the worst value are the Tampa Bay Buccaneers (-4.08% difference between betting probability and model prediction) and the Green Bay Packers (-2.43%).
Best value regular-season wins bet: New York Giants under 5.5 (+100)
Once again, the Giants have made a very poor start to the 2021 NFL season, and our model predicts that things won't get any better for Joe Judge's men.
Similar to the Super Bowl predictions, the Giants have odds of +100 to finish with under 5.5 wins this season, which is the equivalent of a 50% chance of that happening. However, following our model's simulations, we have found that there is a huge 90% chance of that happening — a difference of 40%!
The Giants had a tough break against Washington last week on Thursday Night Football to drop to 0-2, and if our model is correct, then there could be plenty more of those tough losses to come for the G-men.
Other regular-season win total bets with the best value are the Jacksonville Jaguars under 4.5 wins at -110, and the Las Vegas Raiders over 9.5 wins at +100.
Worst value regular-season wins bet: Green Bay Packers under 10.5 (-140)
The Packers bounced back from their Week 1 humiliation with a somewhat comfortable victory over the Lions on Monday Night Football, and our model suggests that it's worth keeping faith with Green Bay to still have a huge season.
Green Bay is currently -140 to finish the season with less than 10.5 wins, which is an implied probability of 58.3%, but our model indicates that the under probability is actually 52%. So it's worth taking into account that the under is still more likely than unlikely according to our computer, but that there is absolutely no value in taking it as it could go right down to the wire.
Other regular-season win total bets that have bad value according to our computer model are the Buffalo Bills over 11.5 wins at -140 and the Denver Broncos under 10.5 wins at -140.
Be sure to check out the Pickswise NFL Computer Picks. and score predictions. With predictions available across the top NFL betting markets including Moneyline, Totals and Against the Spread predictions for every game.