Pickswise NBA experts give their best bets for Warriors vs Celtics Game 4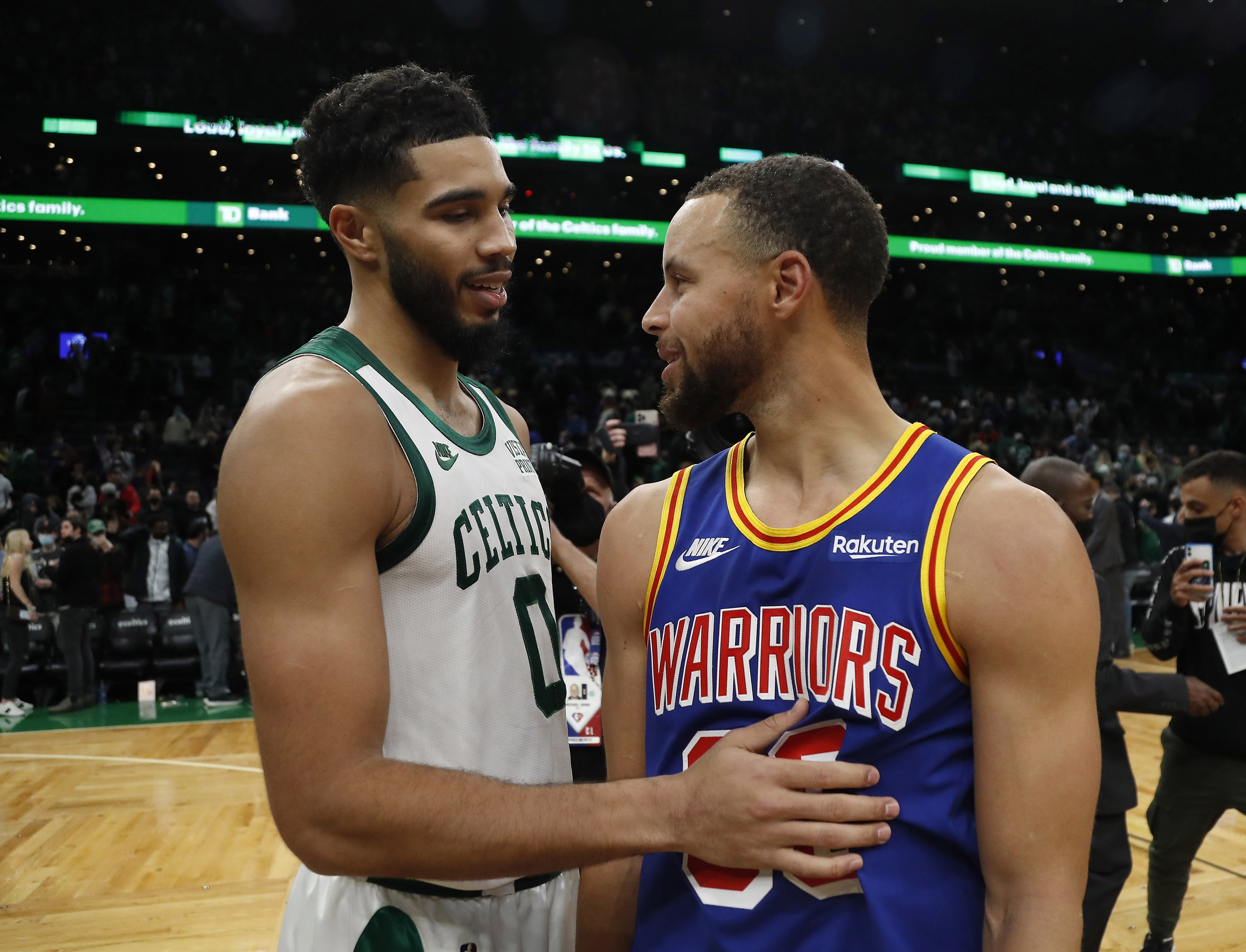 After a wild Game 3 of the NBA Finals, we move on to Game 4 and a huge matchup for both the Celtics and the Warriors at TD Garden. With Boston now leading the series 2-1, a victory here would put it on the brink of winning its first NBA championship since 2008. However, if the Warriors can get the W, then not only will the series be tied at 2-2 but they will only need to win at home through the rest of the NBA Finals to capture the title.
There is no question that this is the most important game of the NBA Finals yet, and it's only fair that we then get the best NBA experts to give their views on what will happen in Game 4 to help inform your betting decisions. Well, thankfully Pickswise has done exactly that! We have the best bets from five of the sharpest NBA minds in the world for Game 4.
Let's dive into our experts' best bets.
JutPicks: Robert Williams III Over 13.5 points + rebounds (-110)
TimeLord finally looked healthy in Game 2. The extended break in between games is crucial for his nagging knee injury. Williams shot 4-for-5 from the field and reeled down 10 rebounds. He looked like his natural self on the defensive end by blocking 4 shots. So much attention is drawn to Jayson Tatum and Jaylen Brown when they enter the paint. Tatum dished out 9 assists by penetrating and drawing in multiple defenders which led to Williams being spoon-fed. I expect Golden State to return to playing Kevon Looney even more which will leave Williams in prime position for rebounds. I have the Texas A&M product finishing with 16 points and rebounds.
Mark Zinno: Stephen Curry Under 28.5 points (-104)
Curry could be seen walking very gingerly on his knee in his press conference on Thursday. Of course he's going to play, but how effective can he be? It may take him longer than usual to get going to test his knee at a game pace and I can see him deferring a little more early in the game, not only to save his knee for all four quarters but also to get other scorers involved. Plus, how much power will he have to drive to the basket? Is that something he won't try and do early in the game? I don't like the spot overall for the Warriors and Curry may be limited to his worst performance of the finals so far.
Be sure to check out our full game preview for Golden State Warriors vs Boston Celtics
Filip Tomic: Jaylen Brown Over 3.5 assists (-130)
For a player that's played 40+ minutes in 6 of his last 9 games this postseason, it shouldn't be too difficult for Jaylen Brown to collect 4 assists. Brown has done so in 4 of his last 5 outings, including twice in the 3 games played in this series so far. He is handling the ball a ton on offense and I'd argue that he has impacted this series the most from the Celtics' point of view.
There are plenty of options for Brown to dish the ball to — Al Horford is playing really well and already has 2 double-digit scoring games to his name, while Marcus Smart is also delivering with 18 and 24 points in the 2 wins. We are also yet to see a dominant game from Jayson Tatum on offense. If that happens in Game 4, you count on Brown to get a couple of assists off him.
Germantas Kneita: Marcus Smart Over 2.5 made threes (-120)
The Celtics have deployed Tatum in the playmaker role. When Curry switches onto him, he is unable to prevent him from getting to the paint, which forces the Warriors to send help. That leaves shooters like Smart in a prime position to succeed. Smart has been able to attempt 7 or more 3-pointers on 9 occasions this postseason. In those games he has hit the over on this line 7 times. That includes 2 of the 3 games in this series so far. Considering he is making 34.1% of his 3-pointers this postseason, I expect the Warriors to continue taking their chances by letting him shoot. With volume, the Celtics' guard should hit the over.
Don't miss our same game parlay for Warriors vs Celtics Game 4 (+1322 odds!)
Adam Ronis: Andrew Wiggins Over 22.5 points + rebounds (-111)
Wiggins is one of the few Warriors players that is a positive on both ends of the floor. Due to his strong defense, he's going to play a lot of minutes in a competitive game. Wiggins played 35 minutes in Game 1 and had 20 points and 5 rebounds. A blowout in Game 2 limited him to 31 minutes and he fell short with 11 points and 6 rebounds. In Game 3, Wiggins played 40 minutes and had 18 points and 7 rebounds despite only shooting 1-for-6 from three-point range. The former Kansas star has gone over this total in 7 of the last 11 games. Wiggins has at least 5 rebounds in 17 of 19 playoff games and is averaging 15.8 points and 6.8 rebounds in the postseason and has seen his role increase as these playoffs have progressed. If Curry is limited at all by his injury, Wiggins could take a few more shots.
Pickswise is the home of free NBA picks and predictions. Make sure to also check out our NBA parlays and NBA prop bets tabs for more expert picks.