Pickswise's 2021 March Madness Handicapper Contest: Final Four Expert Picks and Predictions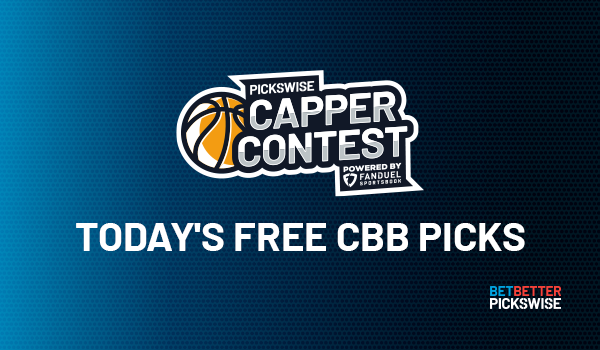 Just over two weeks ago, 68 teams prepared to battle it out in the NCAA Tournament with dreams of being the last one standing. Now, only four remain, and it's time to buckle up for the Final Four portion of March Madness.
Houston, Baylor, UCLA, or Gonzaga — one of them will be crowned NCAA Tournament winners on Monday. But they still have Saturday's games to overcome, and our expert judges are here to give you their locks of the day and best bets for the Pickswise $10,000 Capper Contest! With the likes of Megan Nunez, Jeff Nadu, and Bets By Bob all participating, make sure you find out who the best bettors around are backing before placing your own bets.
Also involved in the contest are top college basketball insider Jon Rothstein, and ex-player and talent expert Rashad Phillips. Make sure you also check out Jon's picks here.
Meanwhile, Rashad has been the master of finding March Madness upsets (there's a reason they call him Yoda), so find out his best bets to see whether he expects another to take place on Saturday.
Here at Pickswise, we specialize in providing free expert picks and predictions, and you can find all of our picks on the side and total for every game throughout March Madness.
Lock of the Day: Gonzaga -14
This Gonzaga team is a different monster. They came in as a #1 seed covering the spread in all four tournament matchups. The Bruins, on the other hand, have fought their way through, including super impressive back-to-back wins over the Alabama Crimson Tide and the Michigan Wolverines. UCLA has shown that they can hang with good teams but Gonzaga is not a good team — they are a great team. This is a spot where the Bruins' Cinderella run comes to an inevitable end and they break their glass slipper. I expect the Zags to dominate and cover another double-digit spread (they've covered double digits since early December) and catapult their way into the final, where they can truly show their true potential.
Additional Bet: Baylor -5
This is an interesting in-state rival matchup for the Final Four. Houston is a gritty team led by veterans. This Houston team has wins over Cleveland State, struggled against Rutgers, had a great game against Syracuse, but almost gave up a 17-point lead to Oregon State. None of these teams are anything near Baylor's pace or athletic ability. Baylor knocked off Wisconsin, Villanova, and Arkansas going 3-0 against the spread in those games along with the obvious outright win. I'll go ahead and lay that five with the Bears as they are a deeper team and also the number one three-point shooting team in the nation.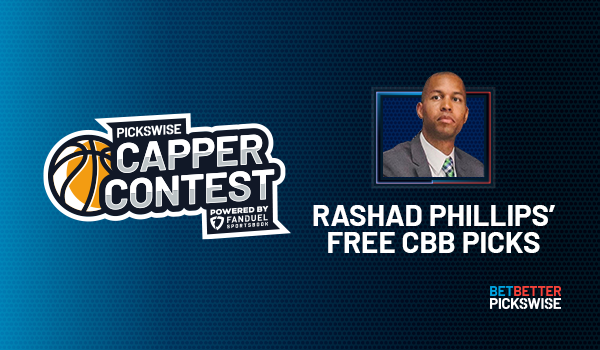 Ex-player and talent expert Rashad Phillips has already called a number of big March Madness upsets — does he think there will be another in the Final Four? Read his thoughts and best bets here.
Lock of the Day: Houston +5
I think this number is too high. Houston can really match up well with the guard and wing-oriented Baylor. Houston's bigs also present a unique matchup, particularly on the glass. There is nobody better in America at offensive rebound rate than the Cougars, and Baylor really struggles to defensive rebound. Houston has reason to believe that if shots aren't falling they can still score off the glass.
Houston can score with Baylor and owns the best defense in the country. I had this at 2.5 points for Baylor and I'll gladly take the generous impost in a game that I think Houston can win. The Cougars can handle the great guards Baylor has and own a distinct advantage on the block.
Be sure to check out the full game preview for Houston Cougars vs. Baylor Bears.
Additional Bet
:
UCLA vs. Gonzaga over 145.5
The number has just gotten too low. Gonzaga scores against everyone. They are the most efficient offense arguably in college hoops history. And they do it fast, running one of the fastest teams in the country. UCLA is going to have to continue to get consistent offense from Johnny Juzang and others, and I think they can.
Gonzaga gets to 80 in almost every game and my thought is the Bruins can at least get to 65. They are a particularly strong three-point shooting team and do a nice job at getting to the line and hitting the offensive glass. Gonzaga forces virtually everyone they play to play fast, and UCLA will have to as well. I'll lean on an over that just to me is a bit too low. I expect this game to finish something like 84-67.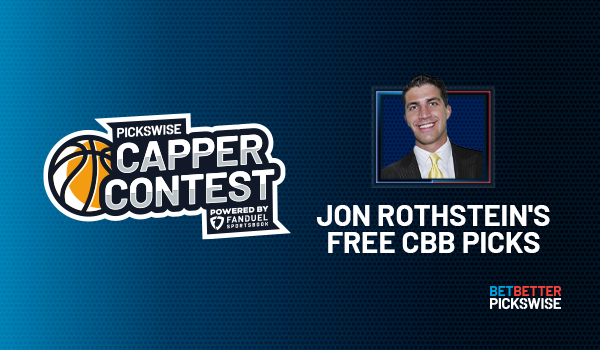 CBS analyst and college basketball expert Jon Rothstein is giving his picks and predictions for every March Madness matchup! Read his best bets for the Final Four here.
Lock of the Day: Houston +5

My lock of the day is Houston +5 against Baylor. I love how the Cougars match up defensively on the perimeter and trust their defense to cause some issues. Offensively, they're going to slow the tempo and try to limit Baylor's transition opportunities. This should be a great game and five points is too much to give Baylor, even if the Bears are a tremendous team.
Additional Bet: UCLA vs. Gonzaga over 145.5
My other best bet is over 145.5 points in UCLA vs. Gonzaga. I expect the Bulldogs to score a ton of points, despite the Bruins' defensive prowess, and think they'll carry this total over the line.
Lock of the Day:
UCLA vs. Gonzaga under 145.5
Taking the under in a game involving Gonzaga is scary, but I'm going to do it. UCLA is struggling to get scoring from multiple players. Johnny Juzang has carried the load offensively, and while he's a very good player, UCLA is going to need much more from the supporting cast in this game. Juzang will certainly be the focal point of the Gonzaga defense, which suggests that UCLA may find it difficult to score many points.
The other aspect that favors the under is UCLA's tempo and transition defense. Per Kenpom, UCLA ranks 319th in average offensive possession length, and they're going to try everything they can to keep this a low-possession game. If this game becomes fast-paced, UCLA has no chance. Going hand in hand with this is their transition defense. UCLA ranks 52nd nationally in limiting transition opportunities for their opponents and ranks in the 92nd percentile in defending those transition attempts. This is critical against Gonzaga, as the Bulldogs take the highest percentage of shots in transition in the country.
Be sure to check out the full game preview for UCLA Bruins vs. Gonzaga Bulldogs.
Additional Bet
: Houston +5
I'm not sure Houston wins this game, but I do think there is value in getting the five points. Kenpom has this spread at Baylor -1 and Bart Torvik actually has it as Houston -1. That's not to say the spread is wrong, but I have this game closer to their numbers.
Baylor is definitely the better offensive team, ranking third in the country in offensive efficiency. However, their defense has some concerns that Houston may be able to exploit enough to keep this within the number. Baylor's defensive success is due to their third-ranked defensive turnover rate. They actually rank outside the top 100 in effective field goal percentage and 273rd in defensive rebounding rate. Houston ranks 41st in protecting the ball, so if they can do that to a decent degree in this game, they might be able to get enough second-chance opportunities to cover the spread.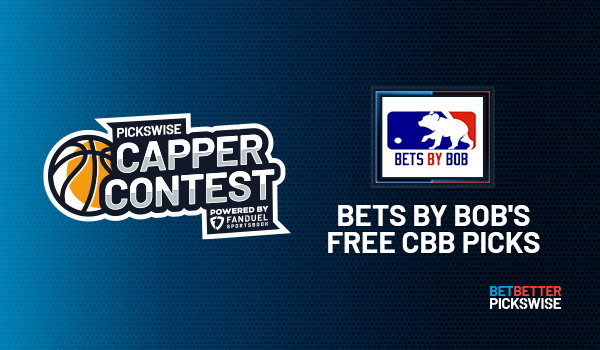 Our college basketball expert, BetsByBob, has had three of his last four March Madness locks win. Find out his best Final Four bets here.
Jacob Herr (Pickswise contest winner):
Lock of the Day: UCLA vs. Gonzaga over 145.5
Additional Bet: Houston vs. Baylor over 135
Pickswise is the home of March Madness Predictions. Check out all of our March Madness Picks, including daily March Madness Parlays throughout the NCAA Men's Basketball Tournament.