Pickswise's 2021 March Madness Handicapper Contest: Sunday Sweet 16 Expert Picks and Predictions
The NCAA Tournament is well underway, and the fun continues on Sunday as the Sweet 16 rolls on.
Following a thrilling first day of Sweet 16 action, we have four more games to salivate over and our expert judges are here to give you their locks of the day and best bets for the Pickswise $10,000 Capper Contest! With the likes of Megan Nunez, Jeff Nadu, and Bets By Bob all participating, make sure you find out who the best bettors around are backing before placing your own bets.
Also involved in the contest are top college basketball insider Jon Rothstein, and ex-player and talent expert Rashad Phillips. Make sure you also check out Jon's picks here.
Incredibly, Rashad was able to successfully predict ALL THREE upsets of Abilene Christian to beat Texas, Oral Roberts to beat Ohio State, and Ohio to beat Virginia. Rashad then followed that up by once again picking Oral Roberts to get the job done, this time against Florida. Read all of Rashad's picks for today's games here.
Here at Pickswise, we specialize in providing free expert picks and predictions, and you can find all of our picks on the side and total for every game throughout March Madness.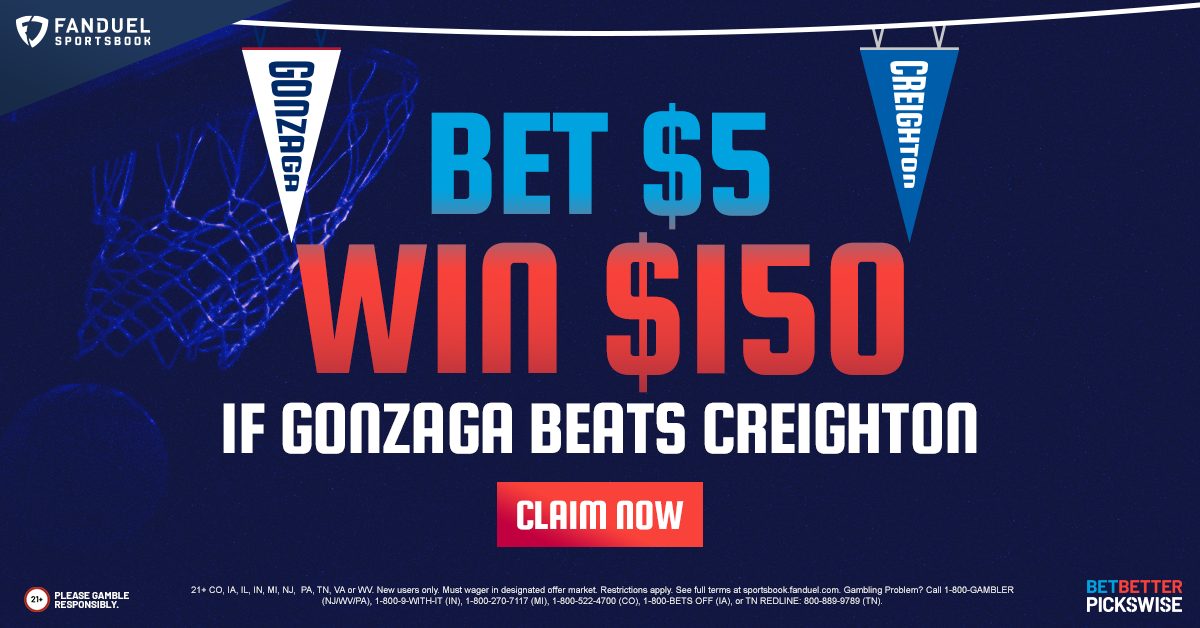 Lock of the Day: Alabama -5.5
This is a game that I went back-and-forth on as the PAC 12 has been absolute money in this tournament so far. I decided to really go back and look at things. Yes UCLA silenced the haters by beating Michigan State, BYU and Abilene Christian, however I just do not see a way the Bruins keep up with the Alabama Crimson Tide in any way. This Alabama team is quite literally clicking on all cylinders. They absolutely waxed Maryland and are going to be way too strong in every aspect of their game for UCLA to handle. There is simply nothing else to say, give me 'Bama -5.5!
Be sure to check out our full game preview for UCLA Bruins vs. Alabama Crimson Tide.
Additional Bet #1: Florida State +3
I think we all have noticed by now that The Big 10 outside of Michigan have been absolute choke artists throughout the tournament. Will Michigan be the next fall or do they make a name for the Big 10? The Wolverines had an extremely physical game on both ends of the floor beating my LSU Tigers last game. I think this game will be a bit different as Leonard Hamilton loves to switch up his looks on the defensive end and keep Michigan on their toes. This Seminoles team is big, they will play off the glass well and they really showed their full potential in the second half of that Colorado game. Maybe I'm still mad about LSU, maybe I'm fading the Big Ten, but I'm taking the Noles +3
Additional Bet #2: Oregon +1
This is a match up that I am extremely nervous about. These two saw each other in the regular season and USC cruised to a comfortable victory at home. However this is March, and not only is this a revenge game but it's a revenge game in a Sweet 16 spot. The Ducks played an absolutely amazing game over Iowa and really looked like they were playing cohesive basketball. The Ducks are 15-1 when they make eight or more threes and 6-5 when they don't. This Ducks team will come out firing with revenge and advance heavy on their minds. Ducks +1.
CHRIS DUARTE DROPS THE HAMMER 🔨 pic.twitter.com/POkHXFYysJ

— Bleacher Report (@BleacherReport) March 22, 2021
Lock of the Day:
Creighton vs. Gonzaga over 158
I'm not sure if this is Iowa/Oregon offensively, but Gonzaga will eclipse 85 here. I don't buy Creighton's defense and obviously they are gonna be forced into a corner where they will have to score to keep up and if Gonzaga has a flaw it's occasionally on the defensive end. Creighton is fast from a tempo perspective and will run with Gonzaga. Both offenses are fierce, downhill and make plenty of threes. Bishop will give Drew Timme some issues offensively with his mobility and on the other end Timme dominates everyone and Bishop is nowhere near the height Timme is. 88-75 sounds great here.
Be sure to check out our full game preview for Creighton vs. Gonzaga.
Additional Bet #1: Florida State +3
Over the years, FSU is tough for me to gauge. I haven't always had a good feel for them but this seems like a decent matchup. Obviously the one big issue for Michigan continues to be Livers being out, I will say it was honorable the way they beat a good LSU team, but not having him here hurts. Florida State has turnover issues I know, but Michigan doesn't pressure and won't turn you over. Florida State is long, lengthy, can handle a young Hunter Dickinson, and are elite defensively. They are deep and poised for another big run. I'm not sure we get the same performance out of a guy like Chaundee Brown and I'll take my shot with matchups here and grab the Seminoles in a game I think they win.
Additional Bet #2: Oregon vs. USC over 139
Oregon has struggled all year against elite big men and USC has a few of them. We also saw how inept Oregon can be defensively and they should get crushed against the Mobley brothers.. Both offenses will be able to do what they want here. Oregon had issues the first time these two teams played, but remember they are fully healthy now and much different from that team. This offense has been terrific all year and this should be a back and forth game. USC has a great rim defense but this Oregon team can light it up from 3, they have all year, they will here too. Look for a game in the 70s.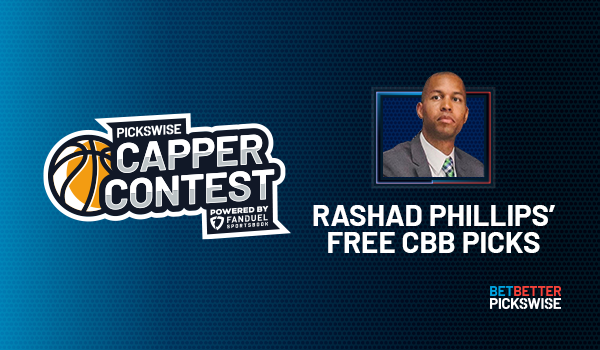 The king of March Madness upsets, Rashad Phillips, is back with more picks for the Sweet 16! Read his predictions here.
Lock of the Day: Alabama -5.5

My lock of the day is Alabama -5.5 over UCLA. 5.5 is a bit of a tricky number for this game, but I trust in the Tide's elite defense, uptempo attack and 3-point-heavy offense to challenge UCLA. The Bruins have looked quite good in their first three games, but Alabama is a legitimate title contender, something Michigan State, BYU and Abilene Christian were not. Primarily, this is just a matter of my belief in Alabama being a significantly better team than UCLA and having the defense to stymie the Bruins offensively. I'm not banking on a blowout, but I expect the Tide to win this game by a sizable amount and punch their ticket to the Elite Eight.
Additional Bet #1: USC -1
This PAC-12 battle between Oregon and USC should be awesome. The Ducks' offense and team in general are rolling. USC's defense is overwhelming. I trust the Trojans' elite defense and star freshman, Evan Mobley, to get the job done. Mobley is probably the best player left in this tourney and I don't like how Oregon matches up with him. This is basically a pick 'em game and I trust the Trojans.
Additional Bet #2: Florida State +3
Michigan without Isaiah Livers remains a good team, but getting -3 against a well-coached Seminoles squad that is often a pain in the butt to face is a bit much to me. I'm not sure Michigan wins this, let alone covers -3. Florida State's defense has been rounding into form recently and is considerably better than LSU's. This is a big test for the Wolverines and -3 is too much for me.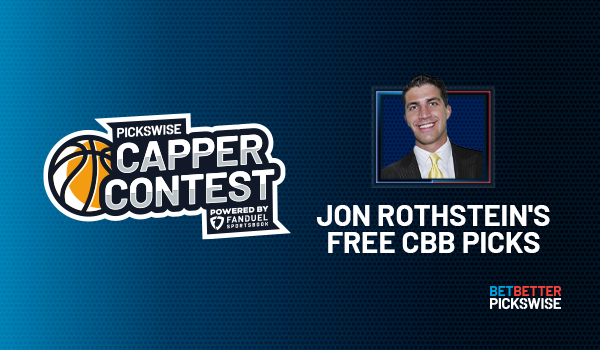 CBS analyst and college basketball expert Jon Rothstein has been on a roll with his picks lately, and is looking for even more success! Read his predictions for Sunday's Sweet 16 games here.
Lock of the Day: Florida State +3
Despite winning the game, Michigan struggled a bit with the athleticism of LSU, and I expect that to happen again. Florida State is perhaps the most athletic team in the country, and can use their dribble-drive attack to get into the teeth of the Michigan defense. On the other end, Florida State has the size to at least make life difficult for Hunter Dickinson in the paint.
Given their length on the perimeter, the Seminoles are able to switch on ball-screens, which could hinder Michigan's pick and roll attack. Per Synergy, Michigan runs pick and roll at the 49th highest rate in the country, so if Florida State can switch effectively, that attack can be neutralized. They were able to do just that against Colorado's McKinley Wright, so I expect them to do the same against Michigan's short backcourt of Mike Smith and Eli Brooks as well.
Additional Bet #1
: USC/Oregon under 139
Both teams scored at least 85 points in their most recent game, but this matchup favors the under in my opinion. USC's defense has been outstanding all season and currently ranks fifth in the country in Kenpom adjusted defensive efficiency. It's their defense at the rim that is truly special, as the Trojans rank 24th in shots allowed and eighth in percentage allowed at the rim, so Oregon will need to hit threes in order to score consistently.
They certainly have the ability to do that, but it's much more variant than getting layups at the rim. On the other end, USC has the size to be able to score on Oregon's defense in the paint, but Oregon has the ball-pressure to make life difficult for USC's guards, as Oregon led the PAC-12 in defensive turnover rate. Finally, both teams rank in the top 60 in defensive free-throw rate, meaning we should not see a foul-fest. Even when USC does get to the line, they shoot just 64.3 percent there.
Additional Bet #2: Alabama -5.5
This is a good matchup at both ends for Alabama. On offense, Alabama ranks 17th in the country in three-point attempt rate, while UCLA's defense ranks 213th in limiting outside shots. UCLA also ranks 139th in field goal percentage defense at the rim, which is the other area of the floor in which Alabama takes their shots. Per Hoop-Math, only 12 percent of Alabama's shots come on two-point jump shots, which is the lowest in the country. On the other end, UCLA is very good in pick and roll settings, ranking fourth in the country in points per possession. However, Alabama ranks fifth in the country in pick and roll defense. I expect to see UCLA struggle on that end, which will allow Alabama's offense to pull away.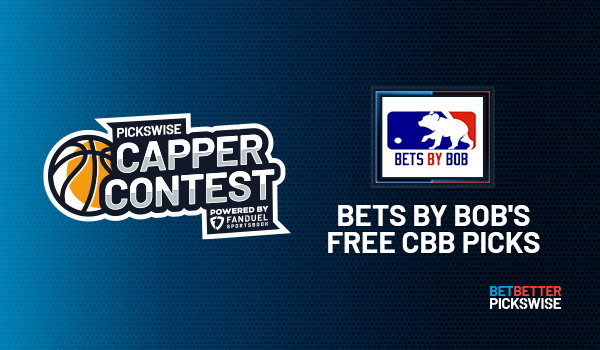 Make sure you find out the picks and best bets from BetsByBob, our college basketball expert! Read his picks and predictions here.
Jacob Herr (Pickswise contest winner):
Lock of the Day: Michigan -3
Additional Bet #1: USC -1
Additional Bet #2: Alabama -5.5
Pickswise is the home of March Madness Predictions. Check out all of our March Madness Picks, including daily March Madness Parlays throughout the NCAA Men's Basketball Tournament.