PNC Championship golf betting preview and predictions as Tiger Woods returns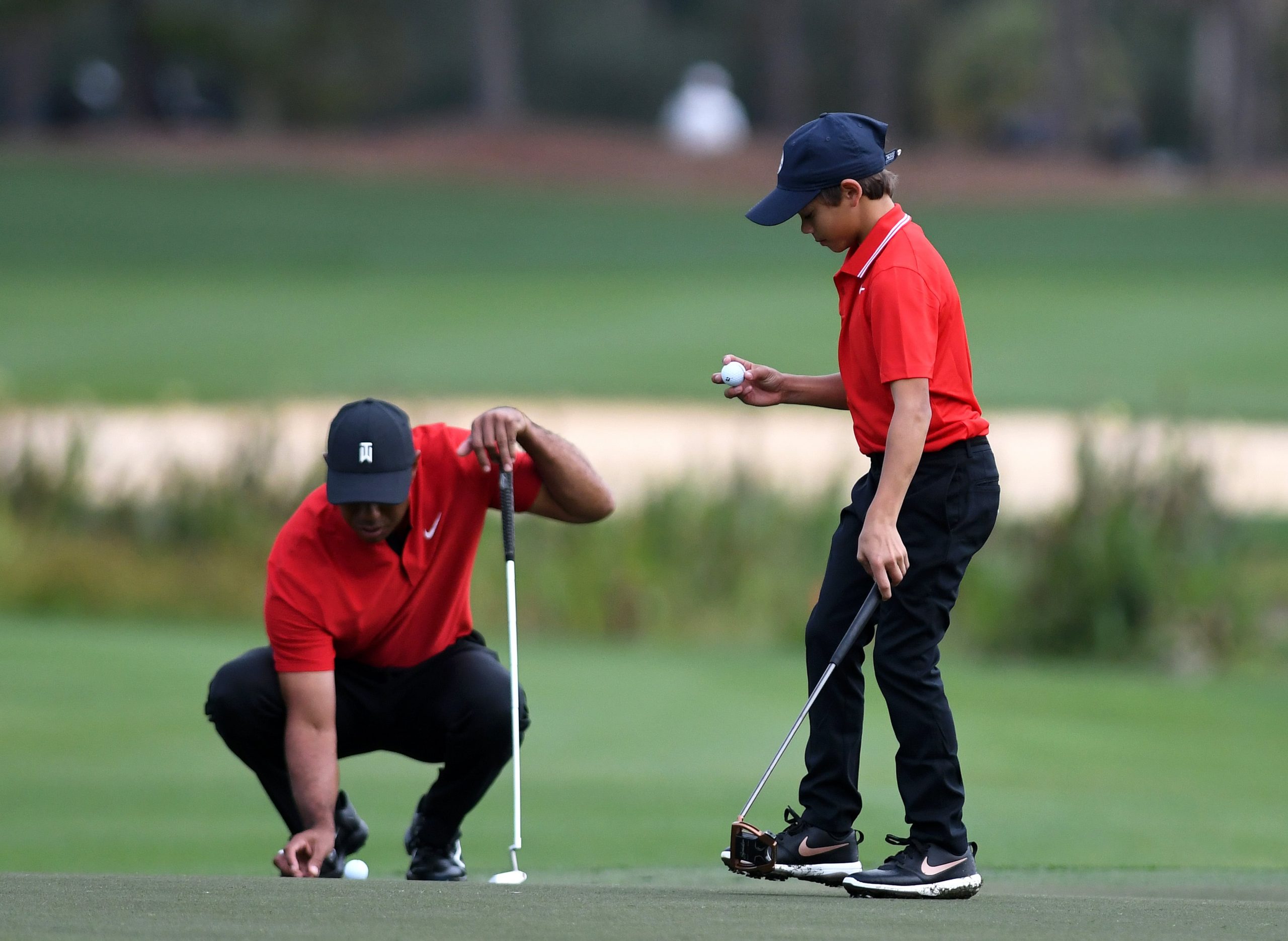 A field of 20 2-player teams will contest this week's PNC Championship, a 2-day, 36-hole, scramble event on Saturday and Sunday, but 99% of the interest will center on Team Woods — Tiger and his son Charlie.
The comeback of Tiger Woods to some sort of semi-competitive action this week is a remarkable turn of events. When pictures emerged of the car wreckage from which Woods had been extricated in February, the chances of him ever playing competitive golf again appeared remote. He managed to survive — the ultimate warrior coming through his latest battle — but his right leg was in such a bad state that amputation was under serious consideration by his medical team.
Here we are though — less than 10 months since a 75mph collision with a tree just outside Los Angeles — and Tiger will be strutting along the fairways in front of his adoring public once again. Woods has never read from the same script as anyone else — he won the 2008 US Open with a broken leg and his idea of downtime is some Navy SEAL training — and this week he will defy the predictions of doctors the world over by competing in the PNC Championship in Orlando, Florida.
Let's take a look at the how the tournament works before finding the best bets.
2021 PNC Championship factfile
Venue: Ritz-Carlton Golf Club, Orlando, Florida
Date: Saturday December 18-Sunday December 19.
TV: Golf Channel/NBC
Format: 36 holes, scramble format
Field: 20 teams pairing PGA/Champions Tour winners with family members.
Recent winners — 2020: Justin Thomas & father Mike Thomas; 2019: Bernhard Langer & son Jason Langer; 2018: Davis Love III & son Dru Love.
2021 PNC Championship odds
*courtesy of Caesar's Sportsbook; subject to change; other teams available
Justin Thomas & Mike Thomas +200
Matt Kuchar & Cameron Kuchar +600
Jim Furyk & Tanner Furyk +700
Henrik Stenson & Karl Stenson +950
Tiger Woods & Charlie Woods +1000
Bubba Watson & Wayne Ball +1000
John Daly & Little John Daly +1100
Stewart Cink & Reagan Cink +1100
Vijay Singh & Qass Singh +1400
Padraig Harrington & Paddy Harrington +2800
Nelly Korda & Petr Korda +2800
Tom Lehman & Sean Lehman +2800
2021 PNC Championship best bet: Justin & Mike Thomas (+200 odds)
Even when fully fit for the PNC previously, Tiger opted to play as few shots as possible, preferring to leave as much of the work as he could to his son. Given the fragile state Tiger is in — he revealed that even sitting down for his pre-tournament media conference at the Hero World Challenge was a painful experience — it seems almost certain that he will restrict his participation in the PNC this time.
Tiger was seen on the range at the World Challenge hitting some full shots, but he is the first to admit that his ball is not going anywhere near the distances he used to reach. Understandably, with no lower-body strength and far less range of movement, the 15-time Major champion would struggle to outdrive Corey Pavin these days.
Any bettors getting involved in the PNC — odds are scarce now but more should appear as the start time approaches –should be trying to swim against the tide of what every golf fan wants to witness. Everyone is desperate to see Tiger perform well – and to make us all dream of possible Major glory in the years to come. To make us think Jack Nicklaus can still be caught. To make us think an era hasn't ended.
That is why only a few teams have been priced shorter than Team Woods in the market – because the sportsbooks know that romantics will be betting with their heart whatever the odds. But the Tiger era has ended. Charlie is only 12 and, as harsh as it sounds, is surely being overrated.
The Thomas family — Justin and club-pro dad Mike — are the father-son combo on which bettors should concentrate. They won last year despite first-time nerves for Mike, and can be fancied to successfully defend the crown. Bet with your head.
The Pickswise golf handicappers are on hand with expert Golf Picks and Golf Predictions as well as tournament previews and analysis throughout the PGA Tour, including all of the majors.