Super Bowl LV exotic props – A look at some of the more bizarre betting options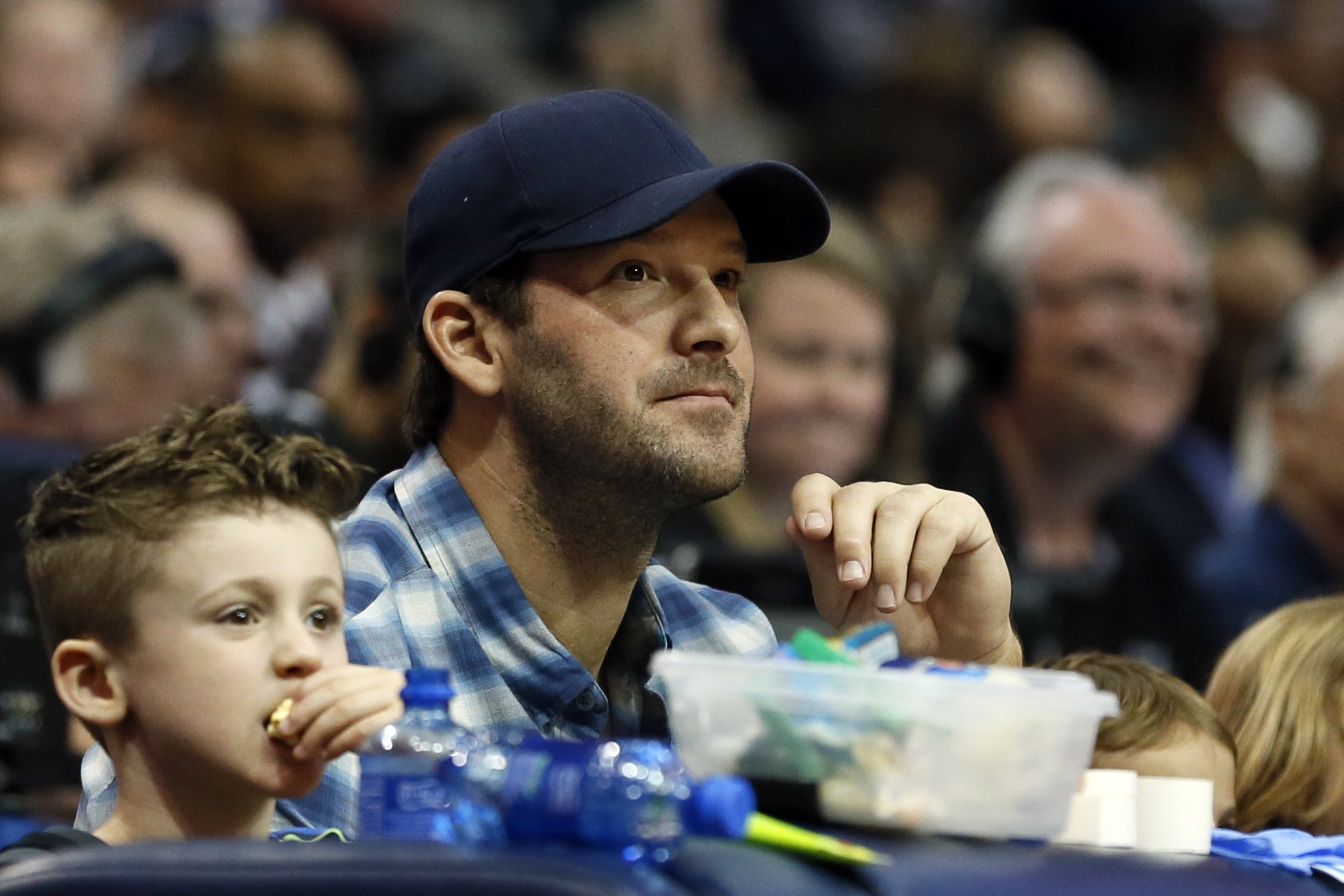 No game in American sports inspires more wagering than does the Super, and certainly no game offers crazier prop bets. Whether you like the more traditional plays (Chiefs -3 is the spread, 56.5 is the total) or not, exotic props are always fun.
Let's take a look at some especially interesting options for before, during, and after Super Bowl LV between the Tampa Bay Buccaneers and Kansas City Chiefs on Sunday evening.
What will be mentioned first: Brady's 10th Super Bowl or Brady's age?
I feel like the Super Bowl mention would have a better chance if Kansas City quarterback Patrick Mahomes had never played in one. But Mahomes is a Super Bowl champion, of course, having earned MVP honors following last year's triumph over the San Francisco 49ers. It's not like Brady and the Bucs are going up against some rookie that would make the difference between the two QBs especially noticeable. What's different is their age—Brady is 43 and Mahomes is 25. That could be pointed out first on the CBS broadcast. Brady's 10th Super Bowl is a -200 favorite; his age is a +150 underdog.
Length of Amanda Gorman poem recitation (Over/Under 284.5 seconds)
Gorman, who was the first person to be named National Youth Poet Laureate in 2017, rose to fame last month after reading her poem "The Hill We Climb" at the presidential inauguration. Now the 22-year-old will recite an original poem live on CBS at some point before kickoff. Her inauguration reading lasted five minutes and 19 seconds; it's hard to see a Super Bowl pregame giving her that much air time—perhaps not even close to as much. Four minutes and 44.5 seconds seem like a lot. Both the Over and Under are -120.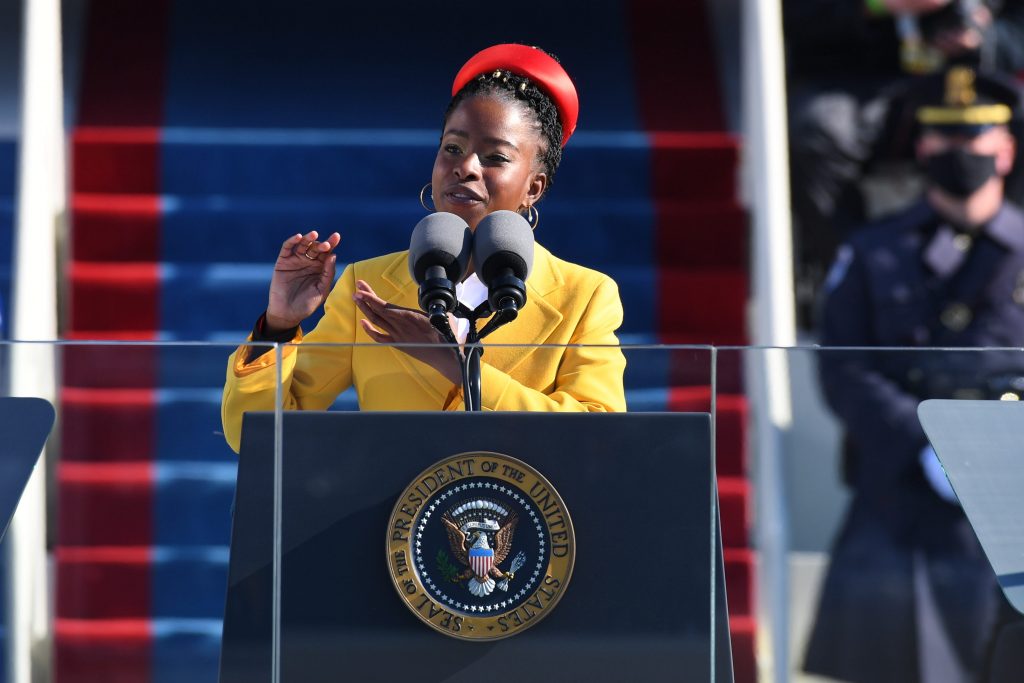 Number of times Tony Romo mentions his children (Over/Under 0.5)
Will Romo mention at least one of his three kids during the broadcast? The only potential reason one could think of is if there is some kind of serious concussion or other major injury suffered and he follows it up by talking about how he doesn't let his sons play tackle football. Under 0.5 times is a -300 favorite; Over 0.5 times is +200.
To whom will the MVP refer first in his speech?
Mahomes is the favorite to win Super Bowl MVP, and last year he mentioned his teammates first. So it makes sense that they are favored this time around (+100). They are followed by God/religion (+225), his city (+700), the USA (+700), his family (+900), coaches (+1000), and the team owner (+2000)
Will any player propose to his girlfriend on the field after the game?
This most recently happened after Super Bowl XLVI, in which the New York Giants upset the New England Patriots. Giants linebacker Greg Jones proposed to his girlfriend immediately thereafter. Will it happen again? Probably not. Yes is a +525 longshot.
In-play novelty props
Trick play special: Over 2.5 players to complete a pass (+215)
I suppose it doesn't have to be a trick play for a third passer to throw a touchdown pass on Sunday. Brady or Mahomes could leave with an injury, which would open the respective door for Blaine Gabbert or Chad Henne. A more likely scenario, however, would be some kind of reverse pass in the mold of the famous Philly Special.

Doink special: Any field goal or PAT to hit a crossbar or upright (+375)
Cody Parkey, of double-doink infamy, is not a part of the Super Bowl (his Cleveland Browns came up just short against Kansas City in the divisional round). Thus it will be up to Ryan Succop of Tampa Bay or Harrison Butker of Kansas City to cash this prop for Over 0.5 doinks bettors.

Kickoff special: Opening kickoff to be returned for a touchdown (+5000)
It has happened only once, when Devin Hester of the Chicago Bears returned the opening kickoff for a touchdown in an eventual 29-17 loss to the Indianapolis Colts in Super Bowl XLI. A touchback on the Bucs-Chiefs opening kickoff is -305. Butker has recorded touchbacks on 72 of his 95 kickoffs this season (75.8 percent). Bucs punter Bradley Pinion, who handles kickoff duties, is 85 of 100 in that department (85.0 percent).
Fat Man TD: Any lineman to score a touchdown (+800)
Linemen sometime stumble upon a fumble in the endzone, and on a few occasions they have lined up as tight ends for short pass plays near the goal line. Both of these teams are loaded at the tight-end position, though, so things would really have to get crazy for this to cash. Specifically an offensive lineman is to score a TD is +2000.

Jersey number prop: Jersey number of first TD scorer (Over/Under 24.5)
The under would be secured by either quarterback, Mike Evans, Chris Godwin, Scotty Miller, Tyreek Hill, Mecole Hardman, or Sammy Watkins. Over bettors will be rooting for Leonard Fournette, Ronald Jones II, Antonio Brown, Rob Gronkowski, Travis Kelce, Clyde Edwards-Helaire, and Darrel Williams. Over 24.5 is a -121 favorite; Under 24.5 is -103.
Free Super Bowl 55 Picks and Predictions
Be sure to check out our full-game preview for the big matchup:
Other exotic prop bet articles
Pickswise is the home of free Super Bowl Predictions. Our expert handicappers break down their best Super Bowl Picks, including our best free Prop Bets.