The Dog House: Three best NFL underdogs for Week 10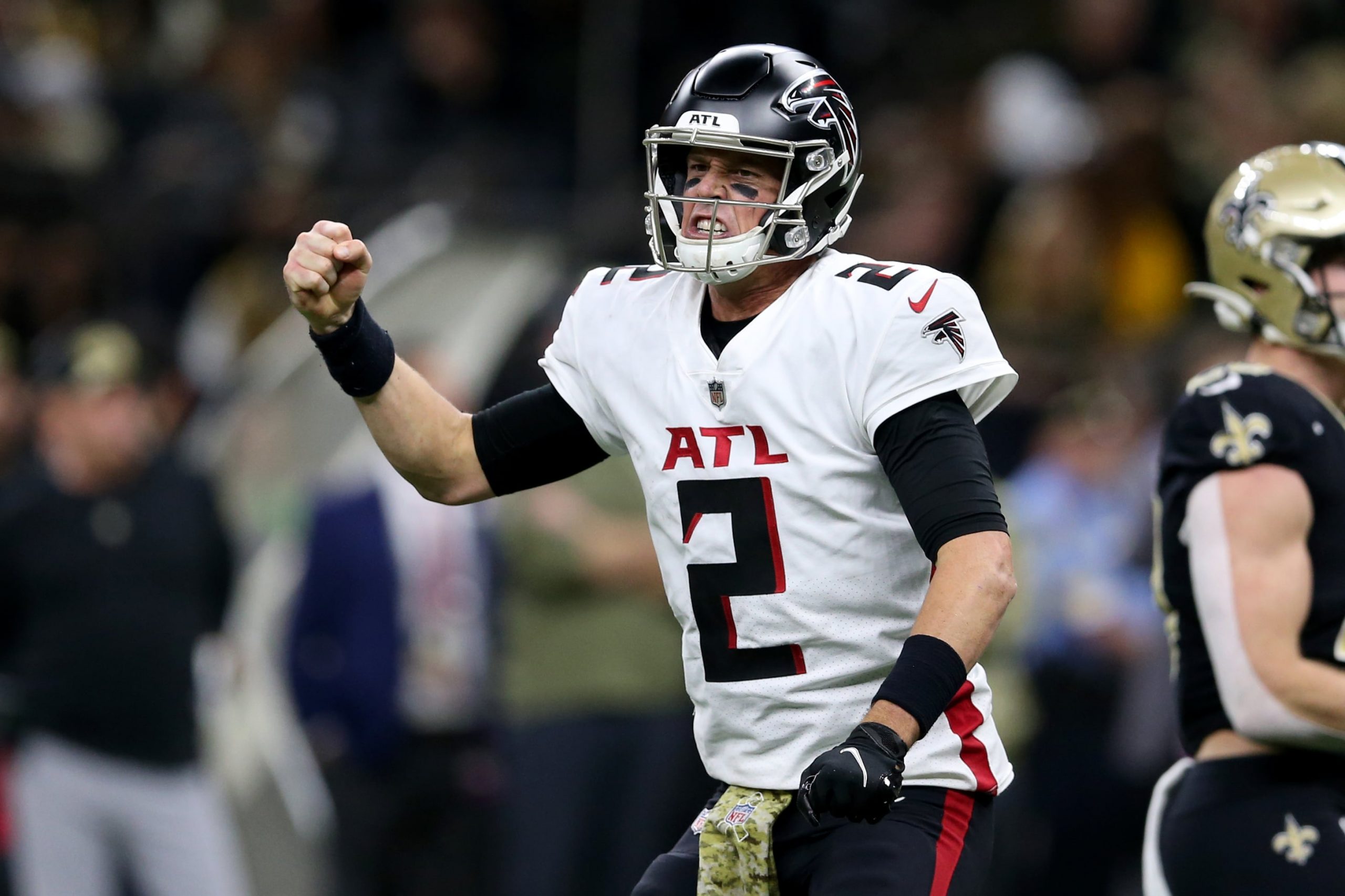 It's NFL underdog time, people. These are by far the most fun bets every week because at the end of the day, if we lose, we just say, "well, they weren't supposed to win anyway." The thing is, NFL underdogs have been winning at a ridiculous rate this year. They are 78-57-1 on the season. That's crazy. That's almost as good as this article's 16-11 +4 unit mark. Here are 3 more for this week.
On top of this article, you should definitely check out our experts' NFL picks this week. It's just a smart thing to do. Also, bets can be added to the card, so why not follow me on Twitter in case we get some last-second action? Once lineups are announced for some of these games, there is a chance for opportunity to knock.
Atlanta Falcons +8 (-110) over Dallas Cowboys
NFL underdogs have nothing to do with stats. They are all about look and feel and this one has the look of a pitbull. Not the cute, friendly and well-trained kind but the might-bite-a-kid type. The Falcons are scary and as scary as they are to bet on, they might be turning the corner. For starters, they haven't been beaten by this much since Week 2. Even that game was fluky as the Buccaneers got 2 pick-6s by the same guy in the 4th quarter. What are the odds of that? The Cowboys just got smoked last week and while they may respond, I don't know if they cover. I think the Falcons go into Dallas and put a scare into 'Dem Boys.
Be sure to read our full game preview for Atlanta Falcons vs Dallas Cowboys
Seattle Seahawks +3 (-110) over Green Bay Packers
NFL underdogs are all about recognizing narratives and this game is full of them. We've got Russell Wilson coming back from injury. We've got Aaron Rodgers telling everyone he's vaccinated and then he's not vaccinated. It's a mess but it's a mess we should definitely bet into. I don't think the Packers are going to be able to stop the Seahawks on defense. They played last week like it was the Super Bowl and still came up short. Somehow, someway, Russell Wilson will get it done in Lambeau on Sunday afternoon. I've seen this movie before.
Don't forget to read our full game preview for Seattle Seahawks vs Green Bay Packers
Las Vegas Raiders +2.5 (-110) over Kansas City Chiefs
NFL underdogs are all about recognizing when good teams aren't good anymore. A good example is the Kansas City Chiefs. They were good last year. We know because they were in the Super Bowl. But Tom Brady broke them and now they are a 5-4 team we can't even trust to cover 2.5 points against the Raiders. It's sad when you think about it but it's true. We just got done winning the Packers +7.5 against them last week. We all saw them have trouble with Jordan Love. I'm not making that up. Now they have to stop the great Derek Carr and company after an embarrassing loss last week to the Giants. I just don't see it. I think the Raiders win straight up.
Be sure to read our full game preview for Kansas City Chiefs vs Las Vegas Raiders
Pickswise is the home of free NFL picks and predictions. Make sure to also check out our NFL parlays and NFL prop bets tabs for more expert picks.